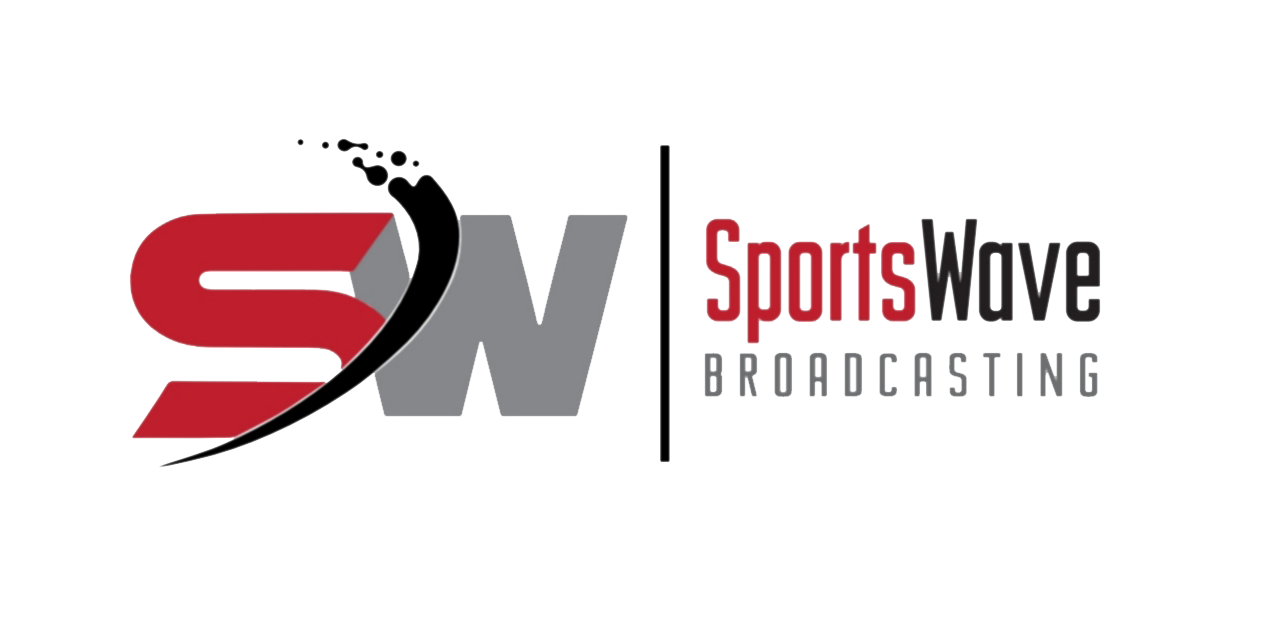 Byram/Milne Selected By Av's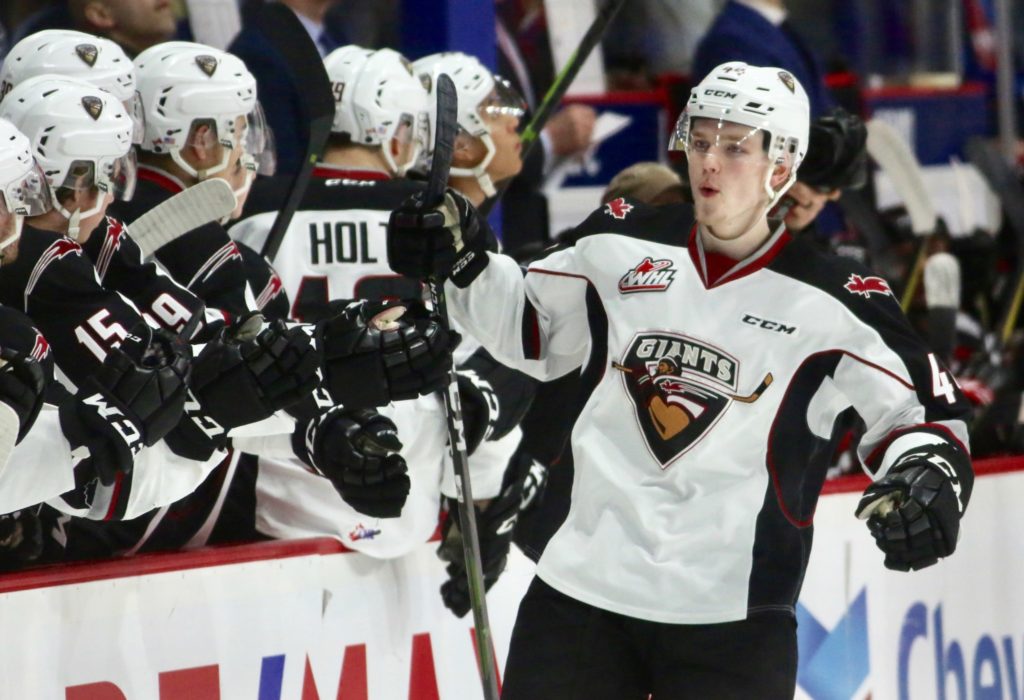 Photo Credit D. Laird Allan/Sportswave
The NHL brought the 2019 Entry Draft to Rogers Arena that saw solid numbers of fans attend the two day event that saw 213 players from 13 Countries selected
Giants are pleased and excited to mention that Cranbrook BC D-man Bowen Byram (2001) and has been selected by the Colorado Avalanche (4th overall) in the first round of the 2019 NHL Draft held in Vancouver
Originally selected by the Vancouver Giants third overall in the 2016 WHL Bantam Draft, Byram has helped re-write the Vancouver Giants history books during his two full seasons in the Western Hockey League.
In 2018-19, Byram set a new single season franchise record for goals by a defencemen with 26, which also led all WHL defencemen.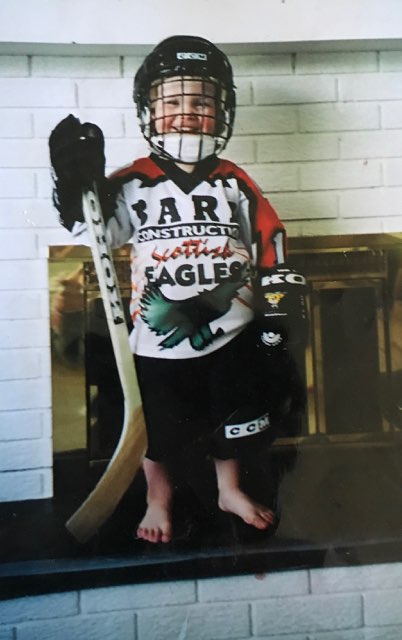 He finished second on the team and third in the WHL (among defencemen) with 71 points. Additionally he set a new single season WHL record with six overtime winning goals.
He then recorded 26 points in 22 playoff games, becoming the first defenceman in WHL history to lead the playoffs in scoring. In 138 career WHL games with the Giants, Byram has notched 32 goals and 66 assists for 98 points.
He received the 2019 CHL Top Prospect Award after being named a first-team WHL Western Conference All-Star for 2019. In 2018 he was the WHL's Western Conference Rookie of the Year nominee.
On the International stage he (Byram) represented Canada on three occasions and in 2017 he grabbed Silver at the World Under-17 Hockey Challenge and Gold at the Hlinka-Gretzky Cup as well as play for Canada at the World Under-18's.
He was one of 43 players and 12 WHL invited players to attend Hockey Canada's National Team Summer Development Camp which runs July 27 – August 4 in Plymouth, MI.
Giants General Manager Barclay Parneta mentioned "On behalf of the entire Vancouver Giants organization, we are all very proud of Bowen and are happy for his entire family that they get to celebrate this accomplishment together in his home WHL city."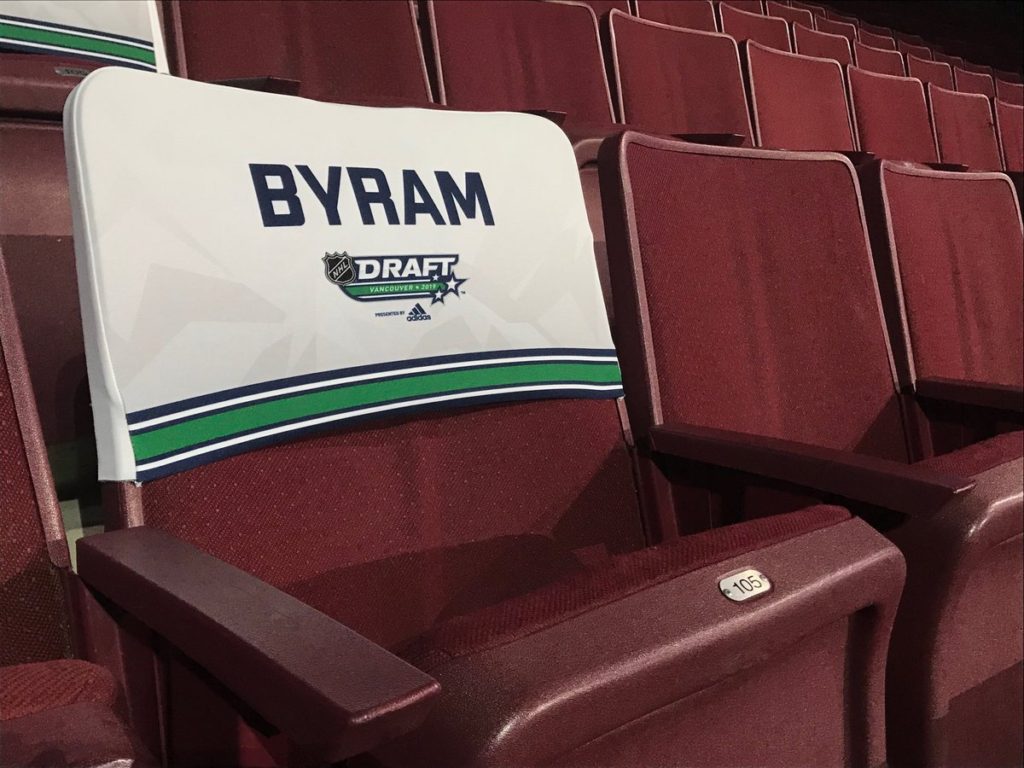 Vancouver Giants Head Coach Michael Dyck added "Bowen is an elite player, a leader, and a relentless worker who always put the team ahead of himself. He played a big part in our success this past season."

——————————————————————————————————-

For a second straight season a Vancouver Giants goaltender has been selected in the NHL Draft. The Giants are very proud to announce that 2001-born goaltender Trent Miner (Souris, MB) was also selected by the Av's in the seventh round (202nd overall) in the 2019 NHL Draft.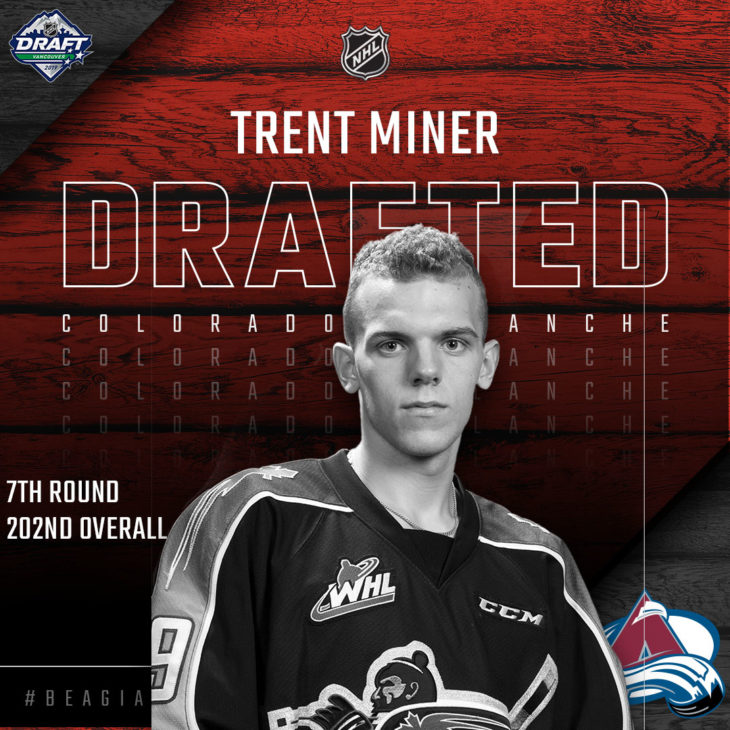 One might think it a record of some sort, but under the guidance of Goaltending Coach Paul Fricker Trent Milner was first selected by the Vancouver Giants 20th overall in the 2016 WHL Bantam Draft.
He is the second Giant player selected this weekend and just the third goaltender ever selected by the Giants in the 18-year history of their franchise.
Trent Miner's first full WHL campaign saw him finish third in the WHL with a 1.98 goals-against-average and a .924 save percentage.
He finished with an overall record of 24-5-1-1 and three shutouts. He then went 4-2 in the playoffs.
In 41 career WHL games, Miner has posted an overall record of 27-9-1-1 with a 2.42 goals-against-average and a .914 save percentage.
NOTES:
Trent Miner is the third Giant ever selected by the Colorado Avalanche. The others were Bowen Byram (2019) and Mason Geertsen (2013).
Miner was the 32nd Giant ever selected to the NHL.
Only two goaltenders have ever been selected by the Giants in Round 1 of the WHL Bantam Draft: Trent Miner (2016) and Tyson Sexsmith (2004).
Never before have the Vancouver Giants had two players selected by the same team within the same NHL Draft until this year.