The 2019 Premier's Awards for Indigenous Youth Excellence in Sport were presented to six outstanding Indigenous youth athletes from British Columbia's Northwest Region.
The Regional Awards were presented during a formal celebration held at the Upper Skeena Recreation Centre in Hazleton, BC.
The Northwest is the first of the Indigenous Sport, Physical Activity & Recreation Council's (I·SPARC) six regions to honour Indigenous athletes through this unique province-wide awards program.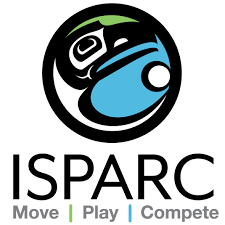 I·SPARC, in collaboration with the Province of British Columbia, launched the regional nomination process in August 2019, receiving close to 130 nominations from across the province for Indigenous athletes under 25 years of age who are competing in performance sport and committed to living healthy, active lifestyles.
In total 36 individuals were selected from within I·SPARC's six regions that comprise throughout British Columbia which include Fraser, Interior, Northeast, Northwest, Vancouver Coastal, and Vancouver Island.
The 2019 Premier's Awards for Indigenous Youth Excellence in Sport – Northwest Regional Recipients
Olivia Woods, age 14, Taekwondo, Nisga'a Nation (Terrace)
Lando Ball, age 13, Karate, Tahltan Nation (Telkwa)
Irene Stevens, 17, Basketball, Volleyball, Gitlaxt'aamiks (Terrace)
Destin Starlund, age 14, Soccer, Gitanyow (Kitwanga)
Samantha Wiley, age 15, Fastpitch, Hockey, Haida Nation (Prince Rupert / Prince George)
Devan Boyko, age 17, Basketball, Cross Country Running, Haida Nation (Old Massett)
Lisa Beare, Minister of Tourism, Arts and Culture told the media "Congratulations to each of the 36 talented athletes selected as regional award recipients this year."
She continued "Your extraordinary achievements in sport and school and as community leaders are an inspiration to everyone in B.C. I wish you the very best as you continue to strive for greatness in athletics and beyond."
"The recipients from our region deserve this prestigious award for their hard work, in sport, at school, within their culture and communities," said DeWayne Robinson, Northwest Regional Lead for I·SPARC. "Their goals in life clear and achievable towards great futures as leaders."
These Regional recipients automatically serve as nominees for the Provincial Awards selected in early 2020. 10 Provincial Recipients will be awarded at the Gathering Our Voices Opening Ceremony in Kamloops on March 16, 2020 and go on display at the BC Sports Hall of Fame.
Throughout October and November, the five remaining regions will host formal celebrations to honour their 2019 Regional Premier's Awards recipients.
About the Indigenous Sport, Physical Activity & Recreation Council
I·SPARC is a consortium of the BC Association of Aboriginal Friendship Centres, the First Nations Health Authority, and Métis Nation BC.
As the stewards of BC's Aboriginal Sport, Recreation and Physical Activity Strategy, I·SPARC works with First Nations, Métis Chartered Communities, Friendship Centres, schools and other sport and physical activity stakeholders to deliver community-based programs.
They are designed to promote active lifestyles and support the desire for transformative change in the health and well-being of Indigenous communities, families and individuals across B.C.
For more information, please visit: www.isparc.ca.
Included in the photo on the home page are the following for the 2019 Premier's Awards for Indigenous Youth Excellence in Sport, Northwest Regional Ceremony.
Seated (L-R): Recipients Olivia Woods, Lando Ball, Irene Stevens, Destin Starlund (Northwest Regional Recipients not pictured, Devan Boyko and Samantha Wiley).
Back Row: I·SPARC Executive Director, Rick Brant, 2018 Northwest Premier's Awards Recipient, Jaimie Denny, Hereditary Chief George Gray, Marge Fraser, Deena & Gerald Robinson, Gitanyow Chief Tony Morgan, I·SPARC Northwest Regional Lead, Dewayne Robinson, Gitanmaax Chief Tracey Woods.