Travel anywhere in today's world simply isn't happening all due to the Coronavirus (COVID-19) PANDEMIC, which is understandable.
When this finally gets resolved as long as everyone listens to Canada's Chief Medical Officer, Theresa Tam who is a physician with expertise in immunization, infectious disease, emergency preparedness and global health security.
Once this is over we will all want to take that well deserved holiday more for relaxation as well as getting things in perspective of how to live a normal life.
Travel doesn't mean taking a holiday in another country, but rather have one within your own Province as Canada's 10 Provinces and 3 Territories have much to offer.
You can leave Vancouver by catching a ferry to Vancouver Island and proceed to drive north to Port Hardy, noting that it's economy relies greatly on tourism.
In all honesty you don't have to make the drive in one day as Vancouver Island has lots to offer, so simply driving past the small towns leaves much to your imagination.
Once you have reached Port Hardy which has a smaller population of 4,132 as listed at the last census taken in 2016.
Port Hardy is the gateway to Cape Scott Provincial Park and the community has much to offer such as nature viewing, scuba diving, kayaking, carving as well as their saltwater rapids
After your experience in the area where you will spend the night only to get up early to catch a cruise you soon won't forget.
It takes you through BC's Inside Passage that will take you through remote areas of BC allowing you to view some of the most scenic views you will ever see.
To mention "scenic" is an understatement and you won't be disappointed by what you see as you follow the coastline's beauty.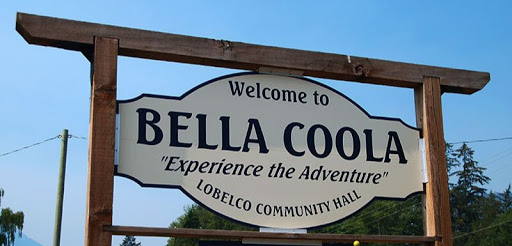 If you are wondering about what the meals were like, there's no shortage of food and ample of it considering the variety they offer the traveler.
Personally, I made this trip albeit years back and while I wondered if it was worth it, I can truly say that "it was worth every penny" considering it was a last minute decision.
Having met others on the ferry, once we docked in Prince Rupert late on the Saturday night, we caught a taxi into townI stayed overnight into town for some late night entertainment.
The return trip back to Port Hardy saw the ship dock late and proceed toI check into the hotel, I grabbed a bite and hit the sack.
The following day, I headed down Island, caught the ferry to the mainland and from there, it was over with thoughts of making the trip in the near future.
To date, I have yet to make it, but one can't say never.
If you looking at booking a trip fee free to visit BCFerriesvacations.com and don't miss out on the beauty of what BC has to offer.
Travel the Province and spend your hard earned dollars at home.