National Coaches week is celebrated in various ways, all of course different by groups and/or associations throughout the country.
Triathlon Canada is helping launch the new or updated National Coaching Certification Program which is designed to help grow and strengthen Canada's triathlon community.
Triathlon Canada and the Coaching Association of Canada teamed up or partnered to so as to deliver certification training.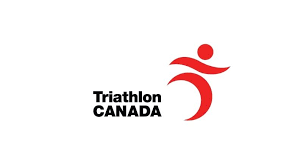 It is hoped that the training will become mandatory for both age groups (Community) as well as the competitive or high-performance levels.
Kim Van Bruggen, CEO Triathlon Canada mentioned "We have a lot of great coaches in the triathlon community who are valuable resources to our athletes so we believe it to be critical to invest in professional development for all of them in Canada to ensure the long-term growth of our program,"
She continues "Regardless of where your start line is in triathlon – be it in pursuit of an Olympic or Paralympic dream, or at the local grassroots events testing your limits – it is our belief that every athlete deserves consistent instruction from a great coach in a safe, healthy environment. We are committed to providing every coach access to the knowledge, skills and tools needed to create that environment."
The overall goal is to raise the skills, stature and connectivity of triathlon coaches in Canada, that will see the National Coaching Certification Program to provide positive coaching education and practices.
This will be done through the triathlon coaching community in Canada by education, training, mentorship, education, training and certification.
"Community coaches are key to the success of Triathlon Canada's coaching program. These coaches have the first contact with all athletes who enter the sport and are responsible for building a solid foundation for the athlete's experience in triathlon throughout Canada," said Van Bruggen, who added it is important for athletes and parents of young athletes to look for, and work with coaches who are NCCP trained and certified.
The starting point for all coaches to be certified is to register in Triathlon Canada's National Triathlon Registration System (NTRS) which will open November 1.
The program has three core goals:
Register and develop well-trained and certified coaches who teach athletes consistent fundamentals of the sport;
create a safe training and competitive environment for all involved in triathlon in Canada;
educate more triathlon coaches in Canada to develop athletes and help them reach their goals.
Lucy Smith, Coaching Program Coordinator for Triathlon Canada mentioned "From leadership to sport science to administrative duties, the responsibilities of coaches extend far beyond teaching skills required for an athlete to achieve their best in the water, on the bike or during the run." Triathlon Canada recently added a grandfathering program set up to recognize certified coaches under the original 2008 program
She mention's "Certified coaches in both pathways serve as positive role models who ensure a positive experience while enhancing the well-being of athletes through effective training practices and also making consistent ethical decisions."
For additional info on Triathlon Canada's National Coaching Certification Program visit https://www.triathloncanada.com/coaching/.
Triathlon Canada's more than 22,000 members include athletes, coaches and officials from the grassroots to elite levels.