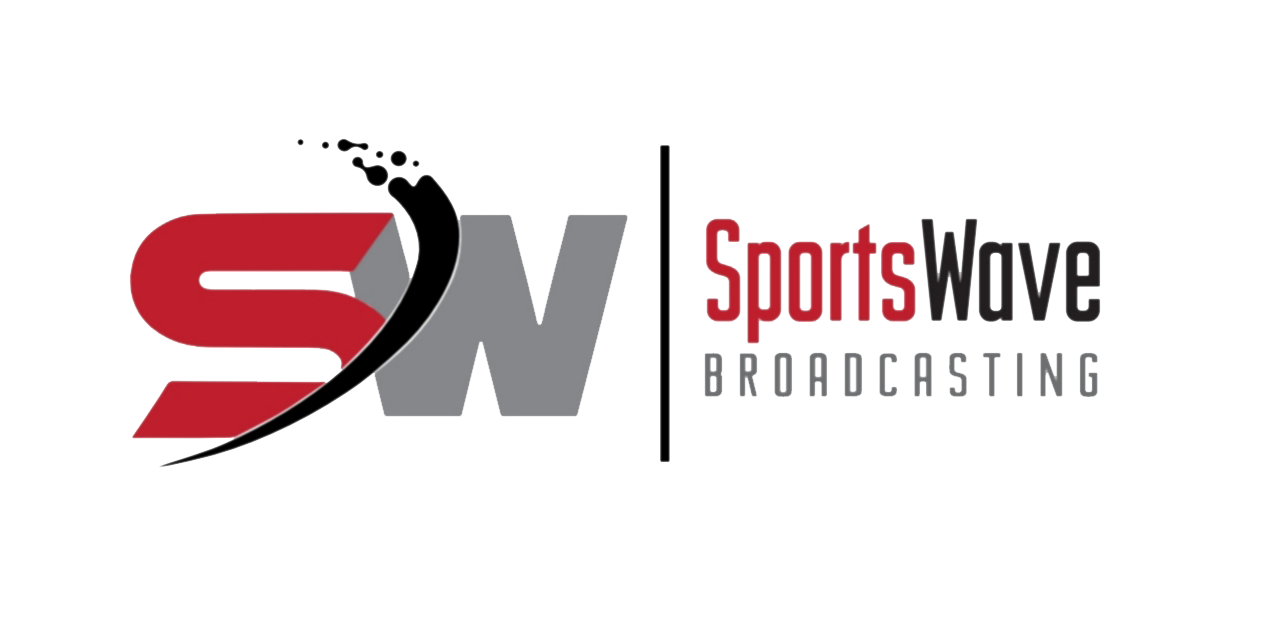 Shapovalov/Pospisil Prevail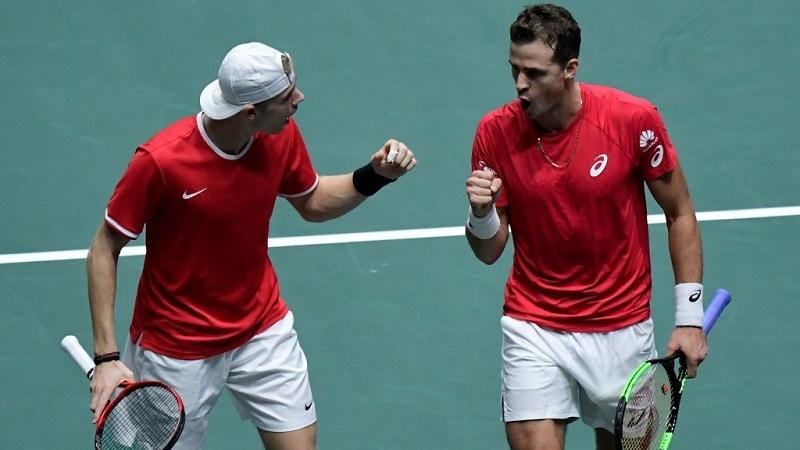 Photo Credit (JAVIER SORIANO / AFP)
If you're a fan of tennis and in the past been fortunate to attend the Odlum Brown VanCity Open held at Hollyburn each August, you will have no doubt seen Vasek Pospisal compete.
This past weekend Canada made history as they were able to qualify for the Davis Cup Finals in which they posted a 2-1 win over Russia.
Team Captain Frank Dancevic called Richmond Hill Denis Shapovalov and Vernon's Vasek Pospisil to play singles matches for the fourth time.
Team Russian and their captain Shamil Tarpischev selected Karen Khachanov (17) and Andrey Rublev (23) as the opposition for Canada.
The tie match which was the first dating back to 1969 between Canada and Russia had seen both teams meet on one occasion in the past that saw Russia manage the victory.
Pospisil started first grabbing a perfect 3-0 Davis Cup Finals record with three wins over the Top 40 players, but the World No.150 was unable to keep the momentum going falling in two identical sets by scores of 6-4, 6-4.
His slow start saw him drop the first eight points managing to losing his serve trying to turn things around.  
The second set was similar to the first that saw him (Pospisil) was broken again but somehow managed to level the match at 3-3.
If you're going to have pressure on you why not your home country and that's what Shapovalov did in his match against Khachanov.
Ranking in tennis mean everything and can be an expensive lesson if you drop the match for either the World No.15 and World No.17 seeds that met for the first time in their careers. 
Khachanov jumped out to a 4-1 lead, but Shapovalov won five consecutive games claiming the first set. 
Khachanov forced a third set with a lone break at 5-4 but our Canadian managed to break Khachanov at 3-3.
Shapovalov fought hard and rebounded from the 0-40 deficit and managed to grab the point.
Again they were tied for a second consecutive time, but in the end it was Pospisil and Shapovalov who clinched the nation's winning point in a dramatic third-set tiebreak.
This solidified their win over Khachanov and Rublev (3-6, 6-3, 7-6(5) and despite the intense level of play Canada came back from 3-0 and 4-1 in the tiebreaker in the Davis Cup Finals for the very first time – ever! 
Dating back to 2013 Canada come up shy in two previous semifinals against Serbia.
With the semi-final appearance, Canada earned its place in the 2020 Davis Cup by Rakuten Finals in March of 2020.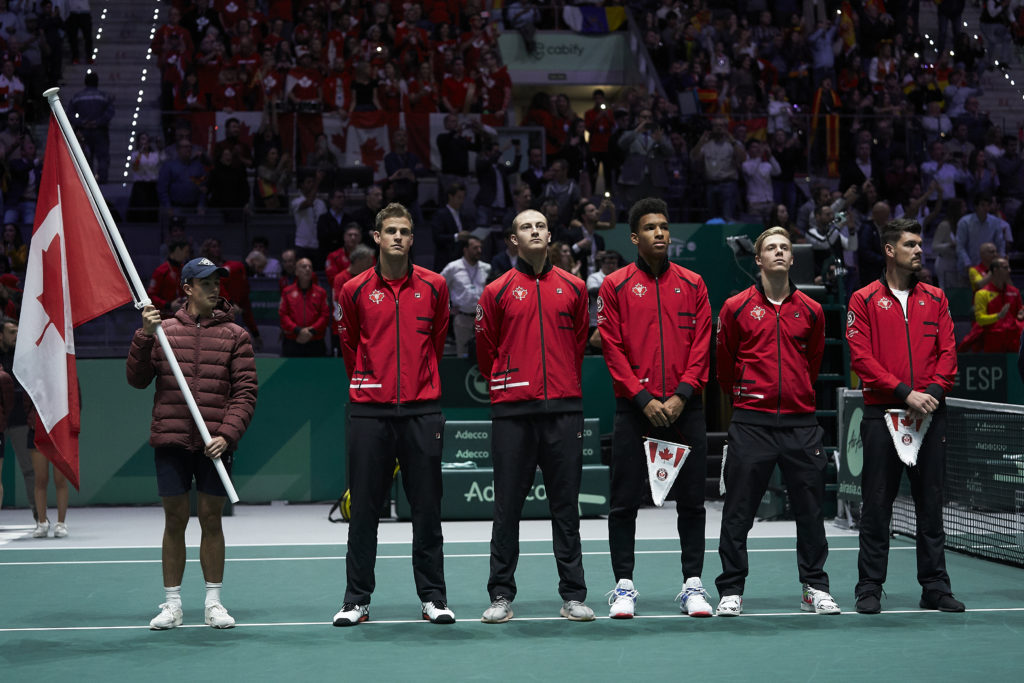 About Davis Cup
Davis Cup by Rakuten is the World Cup of Tennis. It is the largest annual international team competition in sport, with 133 nations entered in 2019.
The competition is 119 years old, having been founded in 1900. In 2019, the all-new Davis Cup by BNP Paribas finals will be hosted at the iconic La Caja Magica in Madrid, Spain.
Twenty-four nations will contest the Qualifiers on 1-2 February, competing in 12 locations around the world on a home-and-away basis.
The 12 winning teams will join the 2018 semifinalists plus two wild card teams in an 18-nation Davis Cup season finale.