Canada Set's New World Record Time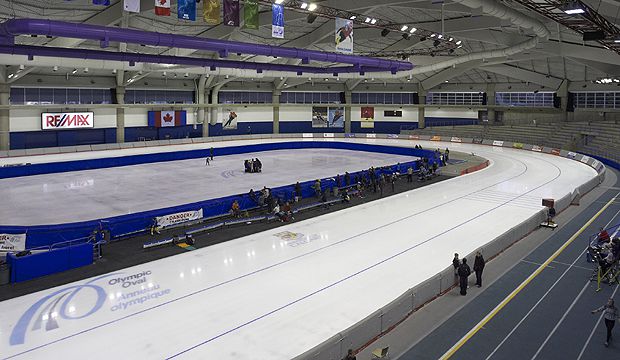 http://www.speedskating.ca/
Given the recent weather we have had on the coast of late the ski season is well underway and from what we are hearing it could be a record season for those attending the mountain tops.
ISU World Cup Long Track Speed Skating stage to be held until Sunday at Calgary's Olympic Oval.
Now that the ISU World Cup Long Track Speed Skating is underway at Calgary's Olympic Oval Canada is thrilled to mention that Vincent De Haître, Laurent Dubreuil and Gilmore Junio set a new world record time in the men's team sprint on route to a possible Gold medal.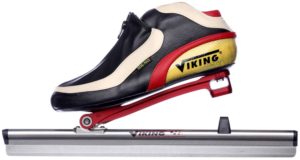 The first day of competition saw Ted-Jan Bloemen grab Silver in the men's 5000m with no end in sight for Canadian Skiers.
Following a world record time (two weeks ago) in Stavanger, Norway, the Canadian team lowered it's time by more than two seconds, down from 1:19.52 to 1:17.31.
Russia managed to collect Silver with a time of 1:18.25, closely followed by the Netherlands with a time of 1:18.53.
This event saw Canada win all three races which became official in ISU competitions in June of 2016.
"It was a great race. Everyone did their job," said Gilmore Junio of Calgary. "Getting the world record here on home soil, in front of our friends and family, makes the race extra special. We take a lot of pride in how well we do in this race, and today's performance just sets us up so well for the weekend."
Laurent Dubreuil from Lévis, QC. mentioned "A world record is not something that happens every day and this is a relatively new event, but I think this is a time that will stick for several years. And to set it at home is a great thrill. Three wins in three races, with teams comprised of different skaters – we couldn't be stronger as a team!"
Vincent De Haître of Cumberland, Ontario mentioned to the media "The more we race, the more we develop team strategies and today, not only did we beat the world record, but we also beat the non-official record clocked by Canada two years ago in Salt Lake City (1:17.75). We know we have the best team, but we also know that we are better than before. This is a great way to start off the weekend. It motivates me and gives me confidence."
Calgary's Ted-Jan Bloemen finished by nabbing his second Silver of the season in the men's 5000m and is skating in the same pair as Dutch skater Sven Kramer, he (Bloemen) finished with a time of 6:08.54 good for second.
Kramer skated to victory in 6:07.04 while Germany's Patrick Beckert collected bronze (6:10.80)
In the women's 3000m, Isabelle Weidemann and Ivanie Blondin, both from Ottawa, respectively finished ninth and 10th with times of 4:02.92 and 4:04.15.
The men's 5000m group B race saw Fort St. John Denny Morrison improve on an 11 year-old personal dating back to January 2006 by over four seconds, bringing it down from 6:24.13 to 6:19.91.
Oshawa's Ben Donnelly skated to a new personal best (PB) in the 5000m, registering a time of 6:16.63 to shave off more than five seconds from his old mark of 6:21.71.
Also in B group racing from Airdrie is Brianne Tutt who finished third in the women's 3000m, managing to improve her personal best (PB) by six seconds to a time of 4:02.42.
Kamloops resident Josie Morrison also set a new personal best (PB) of 4:03.79, improving by over three seconds.
Racing will continue on Saturday with the 1000m and team pursuit events, as well as the mass start semifinals.