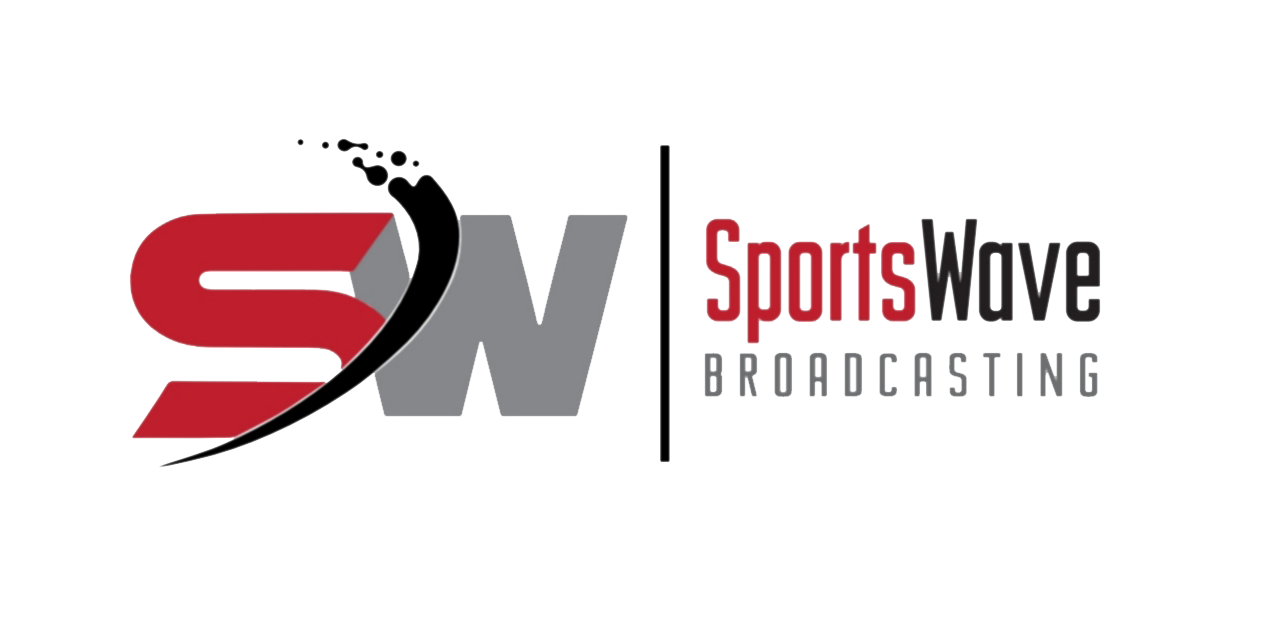 Whitecaps First Season Win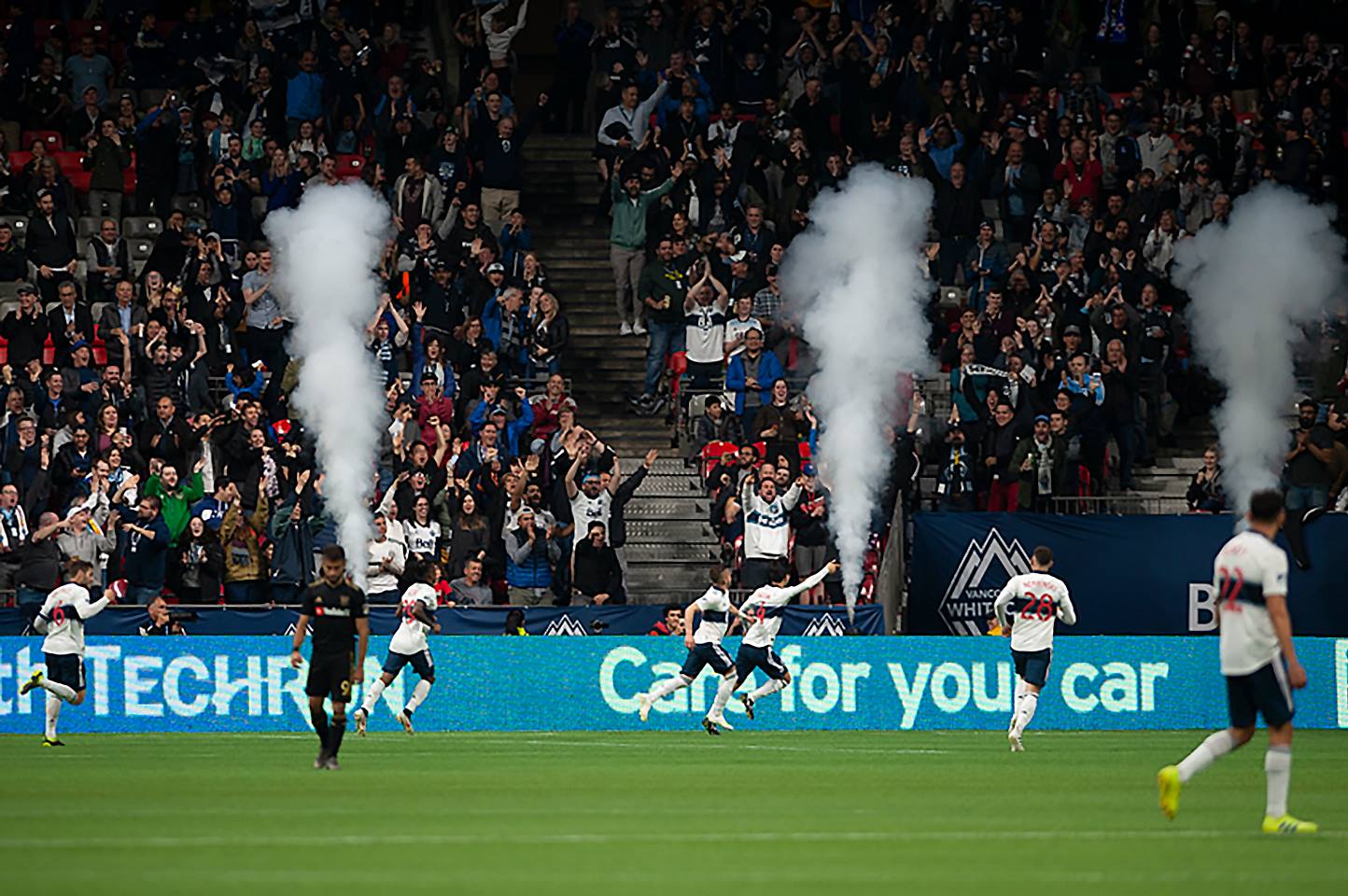 Photo Credit D. Laird Allan/Sportswave
Playing under new head coach Marc de Santos saw the Vancouver Whitecaps come out on the winning side in a mid-week game taking on the MLS top team Los Angeles Football Club who sport an impressive record of 6-0-1.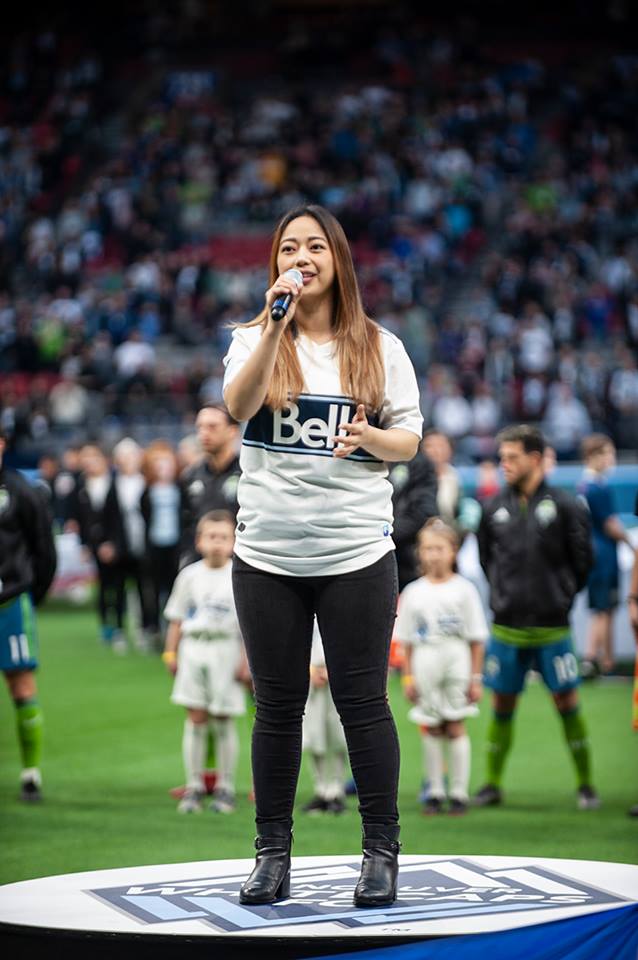 The Whitecaps entered the match looking for their first win of the season in front of 17,038 fans that saw their style of play far more aggressive while at the same time playing more of a team style game.

The Whitecaps got a strong performance in the opening half limiting the high powered team from the Golden State to three scoring chances to Diego Rossi, Carlos Vela, and Latif Blessing who were stoned by keeper Maxime Crepeau his second clean sheet of the season.

The Caps played a sound game from the opening as Lucas Venuto made a run off the right flank into the LAFC penalty area in the 7th minute narrowly missing sending one over the crossbar.

The solid play continued preventing LA from crossing midfield with a defensive effort while the Caps offence used the ground game and pressing the defenders creating time and space in the middle to hammer quality shots on LAFC "keeper" Tyler Miller.

For those that have never attended a match in the past they might have thought they were at Rogers Arena watching a Canucks game as physicality played sending the trainers had to venture to the pitch (field) attending to players for both squads.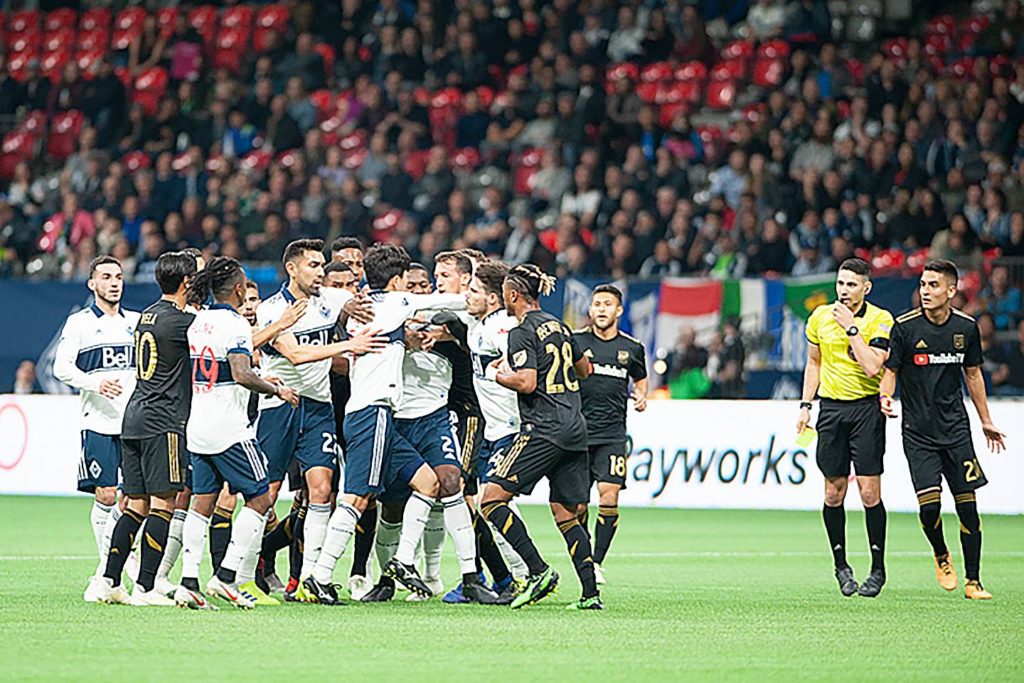 The 13th minute saw Hwang In-Beom manage a run off the wing having his shot smothered by Miller only to be followed by a Yordy Reyna run off the left flank sending in a rocket with Miller again punching the ball clear of the goal line keeping the match a scoreless draw.

Whitecaps Defender Doneil Henry delivered a huge tackle on Latif Blessing in the 19th minute taking a pounding in the opening half being attended to by LA trainer for a lower body injury.

Despite the delay he managed to return to the game in a match that saw the Caps play far more aggressive from the opening.

The deadlock was broken as Hwang In-Beom jumped on a rebound off the far post following a bullet from Yordy Reyna putting the Caps up in the 27th minute that saw his shot end up in left hand corner.

Vancouver continued to press but were stymied on more than one occasion by LA "keeper" Miller as the first half came to a close after the 45th minute only to have Match Referee Ramy Touchan and the Fourth official rule an extra five minutes for injury time.

Head Coach Marc Dos Santos
The second half saw Vancouver continue to play their best game of the season dominating the play that saw Victor Giro (LA) take a long ball down the wing on a breakaway only to have his shot was stopped by Miller.

LAFC adjusted their game play managing to test the Caps in the final 20 minutes testing the Caps forcing Caps "keeper" Maxime Crepeau with standing any chance LA attacks.

As the match was wrapping up the fourth official added 7 minutes extra time giving LA additional chances, only to be turned aside giving the Caps their first victory of the season allowing the Caps to regain their confidence.

Game Stats saw LA outshoot Vancouver by a margin of 14-11 forcing Maxime Crepeau to make several quality second half saves to preserve the victory.
The two team combined managed 17 fouls, while the corners were 5-3 for Vancouver and open play crosses 9-8 in favor of LA.

Vancouver hit the road to Orlando City for a match Saturday in hopes of carrying the momentum, confidence to pull out their second win of the season before returning to home turf April 27th against the Philadelphia Union with the kickoff set for 3 pm, so make plans to attend.


Match Details from the Whitecaps
WFC Man of the Match: Ali Adnan
Attendance: 17,038
Scoring Summary
27′ – VAN – Inbeom Hwang
Statistics
Possession: VAN 39.1% – LAFC 60.9%
Shots: VAN 11 – LAFC 14
Shots on Goal: VAN 4 – LAFC 3
Saves: VAN 3 – LAFC 3
Fouls: VAN 17 – LAFC 17
Offsides: VAN 2 – LAFC 0
Corners: VAN 5 – LAFC 3
Cautions
19' – VAN – Doneil Henry
39' – VAN – Victor "PC" Giro
53' – LAFC – Danilo Silva
77' – VAN – Inbeom Hwang
80' – LAFC – Mohamed El-Munir
Vancouver Whitecaps FC
16.Maxime Crépeau; 28.Jake Nerwinski, 22.Érik Godoy, 2.Doneil Henry, 53.Ali Adnan; 4.Inbeom Hwang, 6.Jon Erice © (8.Felipe Martins 79'), 31.Russell Teibert; 7.Lucas Venuto (19.Lass Bangoura 74'), 29.Yordy Reyna, 94.Victor "PC" Giro (12.Fredy Montero 90'+2')
Substitutes not used
18.Zac MacMath, 9.Joaquín Ardaiz, 13.Derek Cornelius, 23.Scott Sutter
Los Angeles Football Club
1.Tyler Miller; 28.Shaft Brewer, 6.Danilo Silva, 4.Eddie Segura, 12.Niko Hämäläinen (13.Mohamed El-Munir 65'); 11.Peter-Lee Vassell, 20.Eduard Atuesta, 7.Latif Blessing (14.Mark-Anthony Kaye 42'); 10.Carlos Vela ©, 21.Christian Ramirez (18.Josh Pérez 65'), 9.Diego Rossi
Substitutes not used
23.Pablo Sisniega, 2.Jordan Harvey, 3.Steven Beitashour, 26.Adrien Pérez



WC Defender Henry Their game plan of strong defence worked.


Hwang In-Beom with his interpreter, H.S. at the podium. He is a funny guy. Knows more English than he lets on.