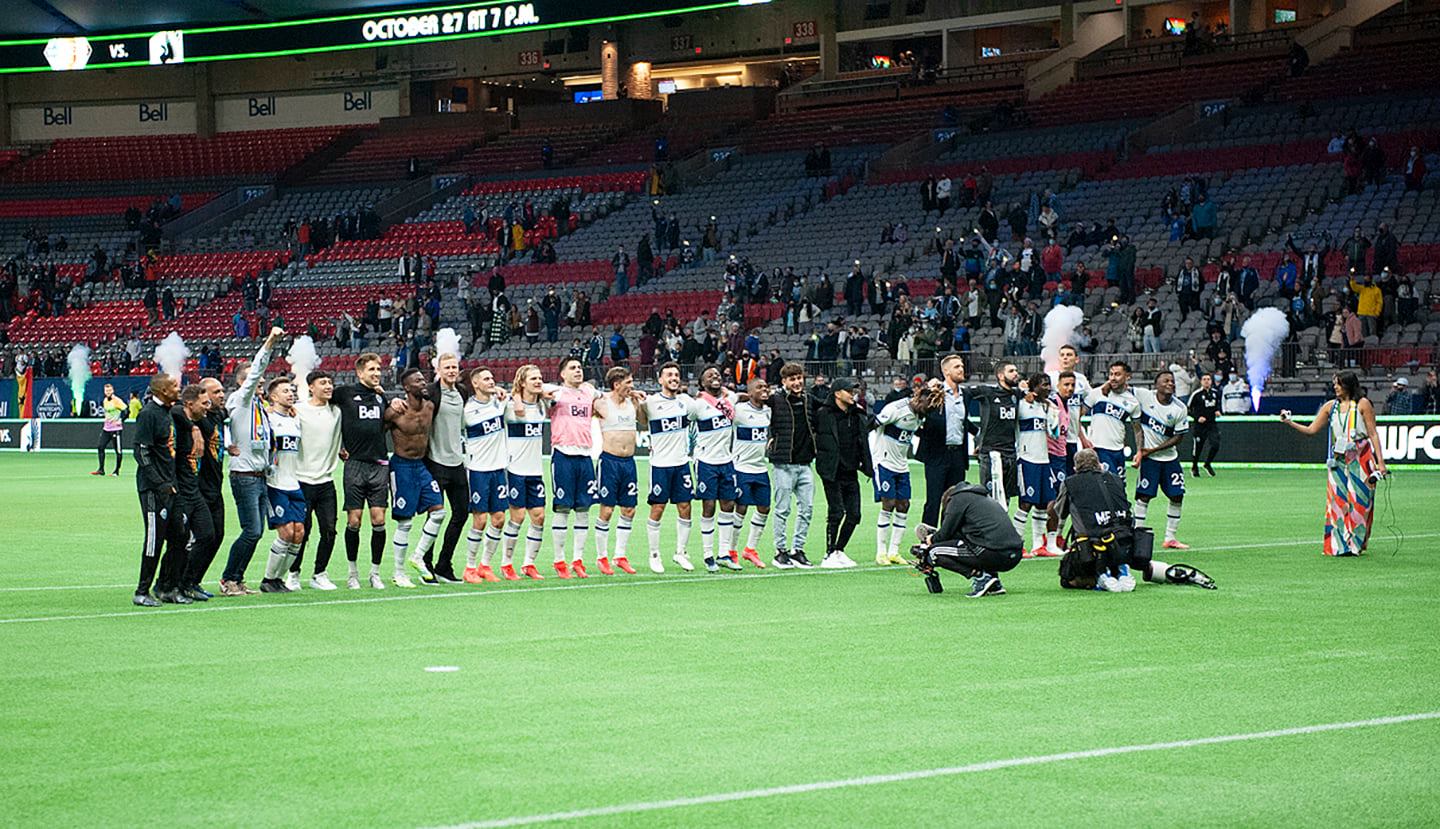 Photo's D. Laird Allan/Sportswave
While many would welcome the chance to travel to California for a holiday, visiting many of the various sights and sounds they have to offer would be a huge change given what we have been through the past 18 months, but personally I'll wait.
Sports has taken many twists and turns over the past while, but not all have changed ever so abruptly as the transition that the Vancouver Whitecaps have made replacing Marc Dos Santos following the 4-3 loss to Canadian Premier League Pacific FC in the Canadian Championship prelim round.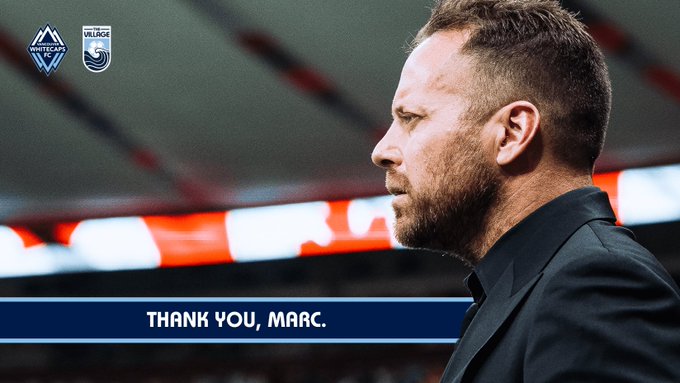 Moving forward from this turnaround the team knew they had their backs to the wall that was until Whitecaps FC Sporting Director and CEO Axel Schuster replaced him with interim head coaches Vanni Sartini and Pablo Mastroeni.
Talk about a "turn around"; this was like a new lease on life or like offering up Christmas in late August for not only the team, but mainly for their fans.
Anyone who has attended a Whitecaps match of late has more fun watching Vanni on the sidelines rather than the play at times which are actually fun to attend.
Their last road game against Los Angeles Tuesday evening (November 2nd) saw them earn a 1-1 draw that sets up a must win match for their last home game November 7th at BC Place against their rival Seattle Sounders at 3 pm.
The win saw them get a huge point in hopes of advancing to the 2021 MLS Cup Playoffs which many thought they were not just out, but more like "done like dinner" writing this season completely off.
Should they manage a win against Seattle they will secure their first MLS Cup Playoff run since 2017, all due to the mind-set of the players working together as a group who simply believe.
Tuesday's match saw their first chance when Gauld delivered one to White who sent a cross to Cristian Dájome, who got past an LA defender, getting his 10th goal of the season.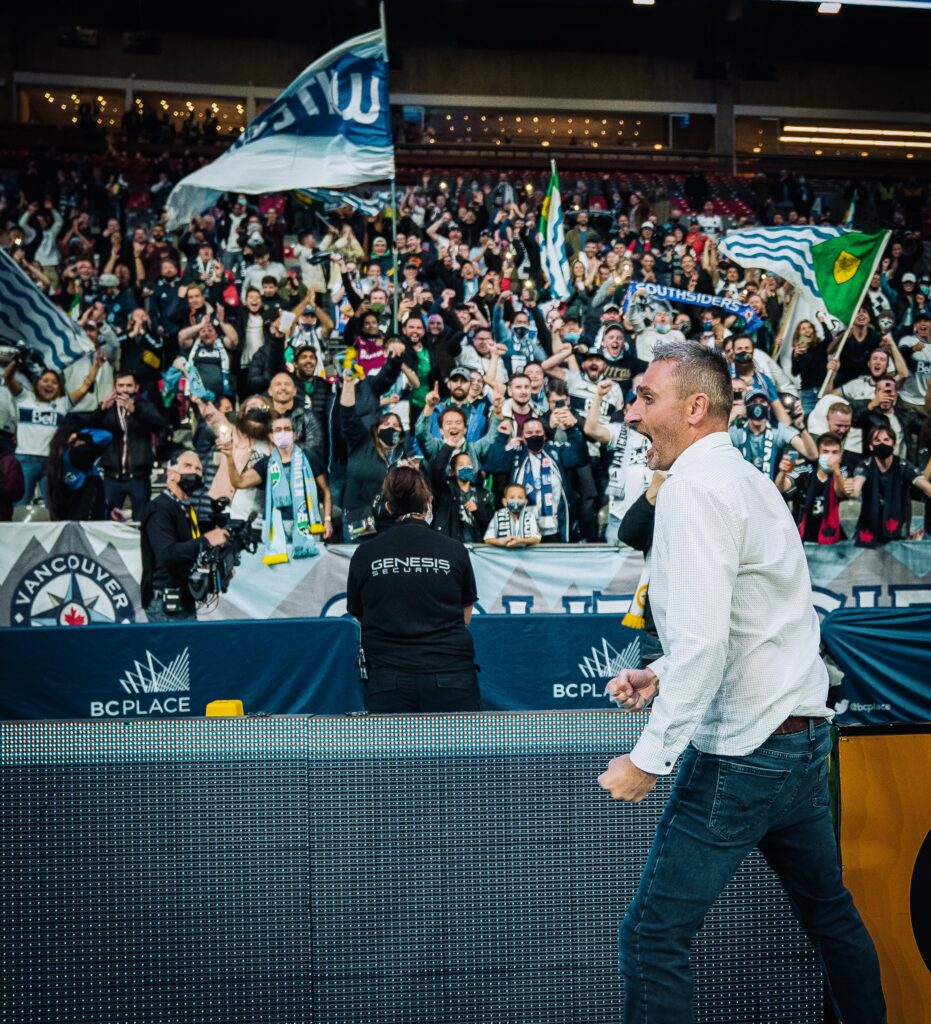 Talk about a motivation goal, this was what the Caps needed as well as a strong performance in goal by Maxime Crépeau who came up with what many call the save of the game in the 22nd minute turning aside LA midfielder Raheem Edwards.
From one end of the pitch to the other at BC Place, Laird has the best view, but in this game the Whitecaps were able to keep any attack from LA to the outside that saw the Caps come close to grabbing a two goal lead having Bruno Gaspar's shot go wide.
With the first half coming to an end LA got even on the sheet after a lengthy video view that saw their goal being credited to 18-year old Defender Mamadou Fall who recently signed a two-year deal with options through 2024.
With the first half coming to an end LAFC found their equalizer through Mamadou Fall, who was given the goal after video review sending the teams to the dressing room at the half tied at one.
Returning to the pitch it was apparent that LA wasn't finished with their attack and were focused on taking an early lead but were once again turned aside with Crépeau making yet another impressive stop, this time from striker Cristian Arango.
The Caps came close to taking the lead in the 71st minute off a Header from Javain Brown only to be denied by LAFC goalkeeper Jamal Blackman.
As aggressive as both teams played this match would end in a 1-1 draw sending the Caps home to get ready for their final match of the season, all pending the outcome
The Caps face their Cascadia rivals from south of the 49th, the Seattle Sounders FC Sunday, November 7 at BC Place at 3 pm
MATCH DETAILS (from Whitecaps FC)
GE Appliances VWFC Player of Quality: Maxime Crépeau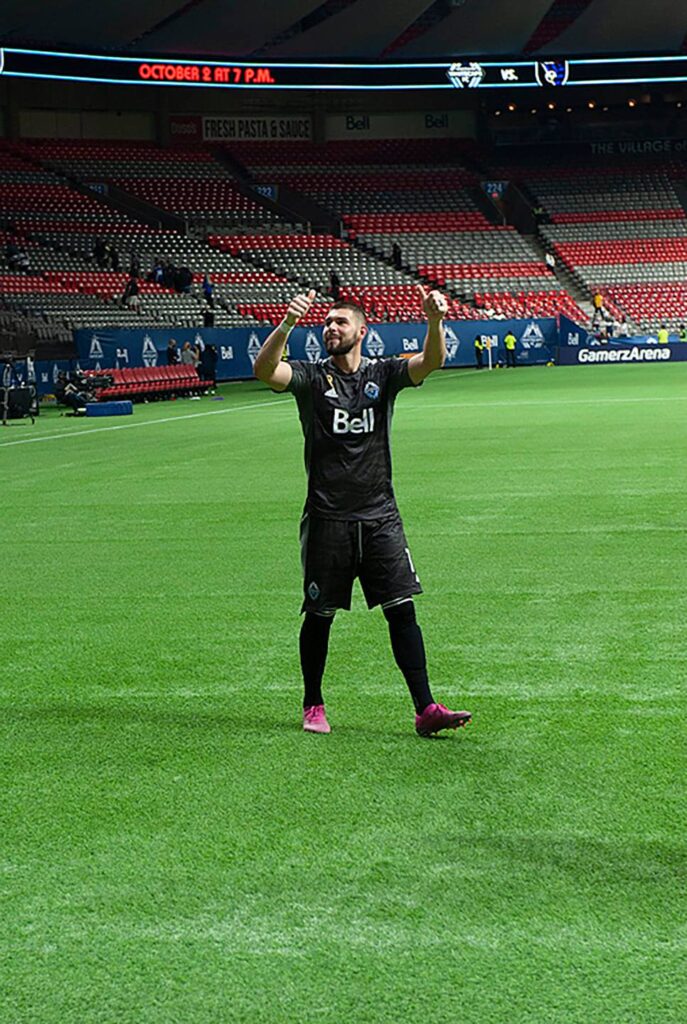 Referee: Alex Chilowicz
Scoring Summary
14′ – VAN – Cristian Dájome (Brian White, Ryan Gauld)
45'+2 – LAFC – Mamadou Fall
Statistics
Possession: LAFC 52.8% – VAN 47.2%
Shots: LAFC 25 – VAN 5
Shots on Goal: LAFC 11 – VAN 2
Saves: LAFC 1 – VAN 10
Fouls: LAFC 12 – VAN 7
Offsides: LAFC 1 – VAN 2
Corners: LAFC 6 – VAN 5
Cautions
80′ – LAFC – Brian Rodríguez
82′ – VAN – Russell Teibert

About Steve Erickson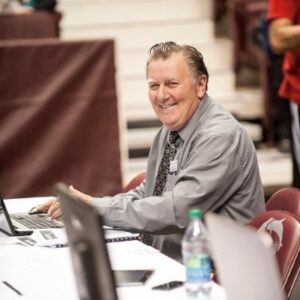 Sportswave Productions is located in Delta, BC.
Sportswave promotes/broadcasts Amateur Sports within the Lower Mainland to promote your sport.
He was also recognized by Ravi Kahlon, BC's MLA Minister for Jobs, Economic Recovery and Innovation in September 11, 2017.
For additional information:
Contact
Phone: (604) 916-4593 cell/text
Calendar
July 2022
M
T
W
T
F
S
S
1
2
3
4
5
6
7
8
9
10
11
12
13
14
15
16
17
18
19
20
21
22
23
24
25
26
27
28
29
30
31