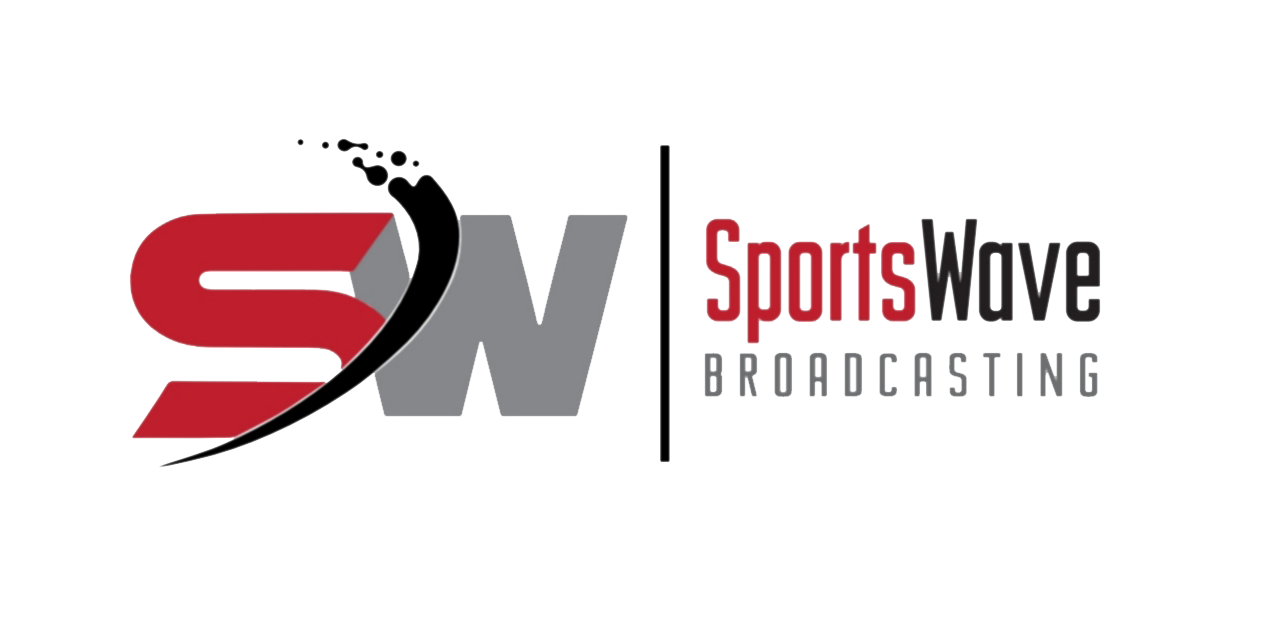 Soccer Canada Player Awards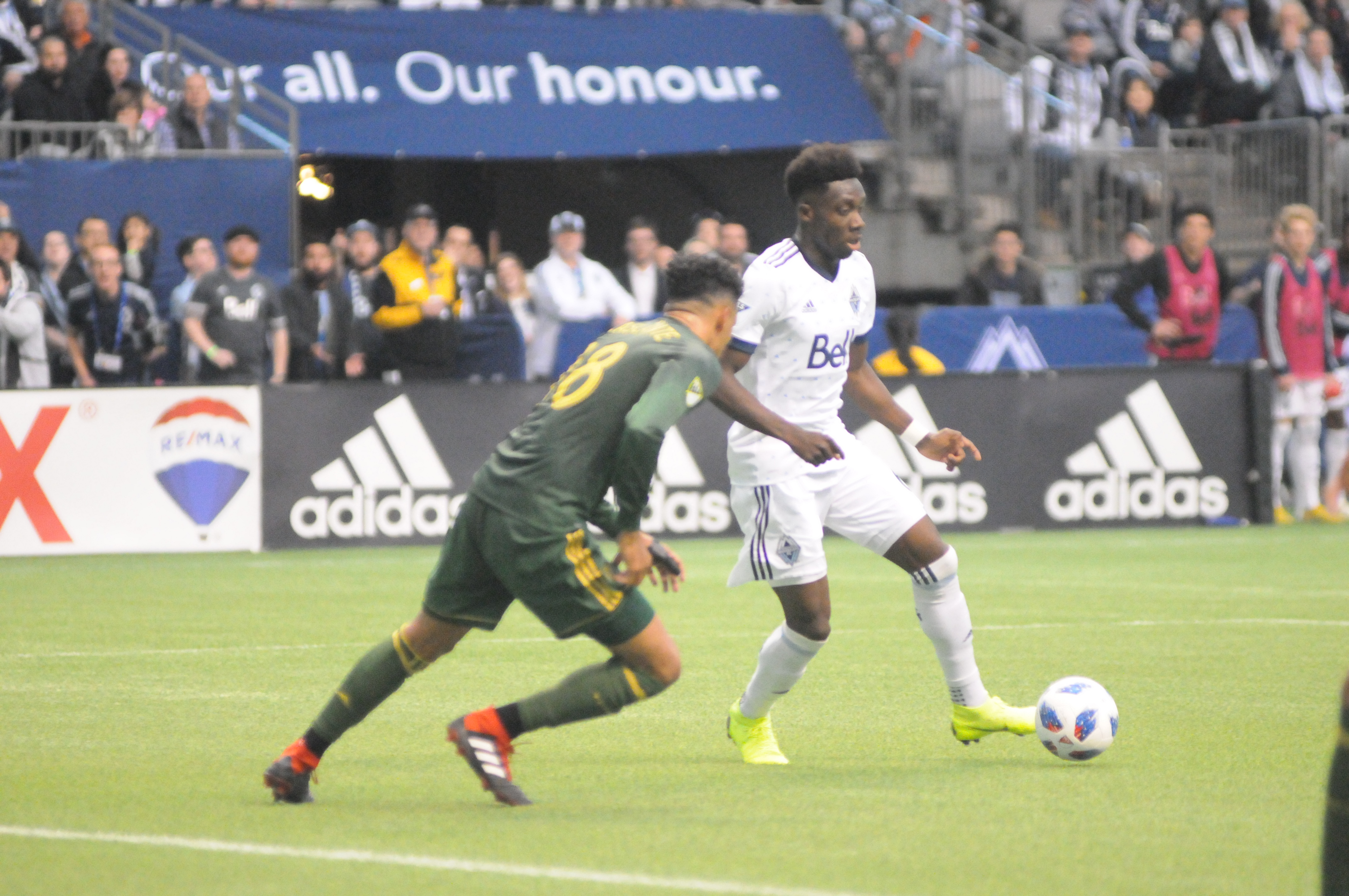 Photo Credit Preston Yip
We have the luxury of watching him since his debut in 2016 MLS pre-season tour that saw him officially sign in February 2016 that saw him become the youngest player to officially sign a USL contract.
At the time he was a young fifteen years and three months old that saw him play his first game in April of 2016 playing for the Whitecaps FC 2 Club.
He scored his first goal in May 2016 making him the youngest ever player in USL history to score at such a young age.
Given his talent it's no real shock to hear that he was voted as the Canadian Player of the Year after an exceptional 2916 season with both the Canadian Soccer Men's National Team and the Vancouver Whitecaps.
Of note, he helped Canada climb to current third-place position in qualifying and within a point of reaching the Concacaf Gold Cup and Concacaf Nations League Group A.
Originally he called Edmonton home, now mentioning that Vancouver holds a place in his heart for him given the fan support he was shown game in and game out.
In a recent vote which was shared by members of the Canadian media as well as Canadian coaches he shared the 2018 Canadian Players of the Year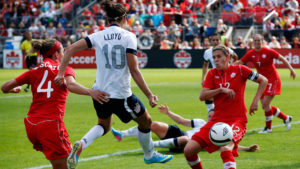 award with co-winner and Burnaby BC Christine Sinclair from the National Women's Team.
Head Coach of Canada's National Men's Soccer Team John Herdman mentioned "He has been a standout performer for club and country and that is just a consistent reality now for Alphonso Davies."
He continued "For Canada, every time he has been asked to take a responsibility and support the team, even playing out of position, he has shown his character. He is just a humble guy who loves the game and will do whatever it takes to be successful."
Davies won the Vancouver Whitecaps FC Player of the Year honours after leading the league in duels won (258) as well as setting a record for dribbles completed (123).
He managed to score eight (8) goals, co-led the team with 11 assists (youngest player in league history to record double digit assists), was selected to the annual All-Star Game, and was named MLS's best prospect in their 22 Under 22 Ranking.
With the season winding down for the Vancouver Whitecaps his playing rights were transferred to Bayern Munich in July on an MLS-record transfer fee.
It's expected that it could total in excess of $22-million US ($29-million Canadian) that saw him join the German champions in late November, but not until after his 18th birthday.
Internationally he earned four assists in three matches which were the second-most in a single season for Canada dating back to 2000 when assists officially were recorded on a regular basis. Concacaf Nations League Qualifying play saw him play in all 270 minutes where he delivered six shots completing 95% of his team-best 151 attempted passes.
2018 Canada Soccer Player Awards
This marks the 26th Canada Soccer Player Awards with Davies being selected as a first-time winner, while it's the 14th award for Sinclair.  
Voting list for players:
1st Alphonso Davies
2nd Atiba Hutchinson
3rd Jonathan Osorio
4th Milan Borjan
5th Scott Arfield.
Both Derek Cornelius and Jordyn Huitema were named Canadian Youth International Players of the Year, while Jacob Orellana was named Canadian Futsal Player of the Year.
Damien Wojtiw was recognized as the Canadian Para Soccer Player of the Year, while James Pantemis earned the title of Allstate Canadian National Teams Good Hands Award.