First Leg – Hard On The Nerves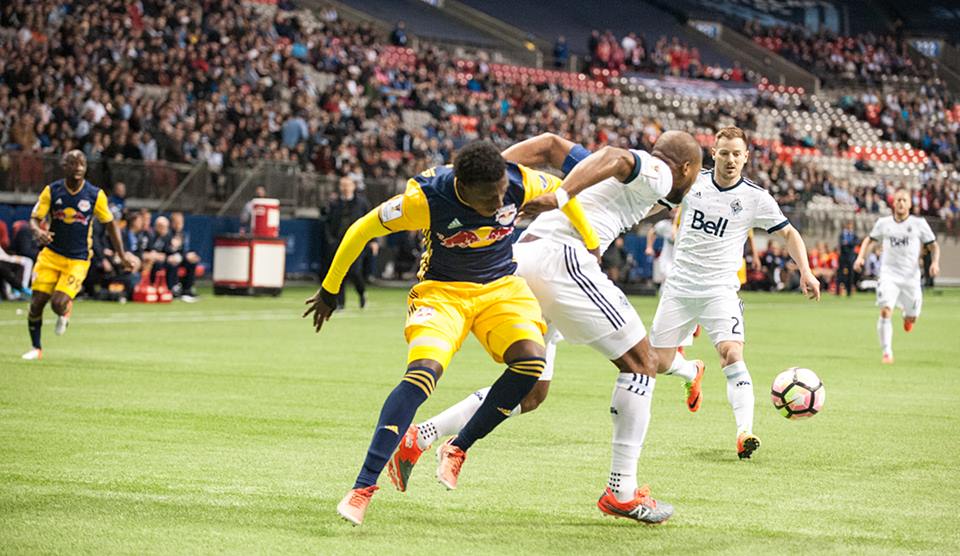 http://www.dlairdallan.ca/
If you've ever been in a situation that seem to put you at ease where you think you are being intimidated, the Whitecaps certainly know the feeling.
Whitecaps bench boss Carl Robinson has been in that situation in the past when he entered the Millennium Stadium while he was a member of the Welsh national team.
At the same time he wasn't too fond of any trip to Liverpool's Anfield, what is commonly referred to as the holy grail of world soccer.
It would also be fair to make that statement even if you were a fan entering the stadium for the first time, when you can sense the hype of the crowd and the animosity toward the visiting team.
The Whitecaps defeated the New York Red Bulls 3-1 in the Champions League quarter-finals to move onto the last four (4) teams of the competition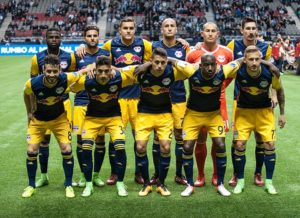 featuring teams from North America, Central America, and the Caribbean.
Getting past the Red Bulls allows them to advance to play in Monterrey, Mexico, where they visit Tigres UANL in the first leg of their CONCACAF Champions League semi-final Championship match of the two-game aggregate series.
The venue is appropriately nicknamed "The Volcano" and for good reason as Robinson mentioned on a conference call early Monday.
He mentioned "It will be difficult, make no doubt about that and they're going to have around 40,000 fans at the march and no doubt they are going to throw the kitchen sink at us in the first five, 10 minutes because I'm sure in their minds they would like to put the tie out of sight as soon as they can."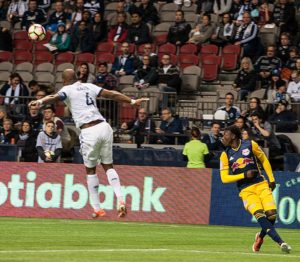 Historically playing in Mexico has been a nightmare for the MLS (Major League Soccer) teams, who are a combined 2-42-8 in Champions League play, which relates to only two wins in 52 games. Not overly impressive!!
Robinson mentions "The scheduling has always probably favored the Mexican teams from where they are in their season to where MLS teams are, but also the quality and the money and the salary cap details that we have to deal with that they don't."
Vancouver is only the third Canadian team to make the semis after Toronto FC in 2011-12 and the Montreal Impact in 2014-15.
"It's something that a lot of players may never get again, so I want them to go out and enjoy it," said Robinson. "I want them to go and relish it. I don't want them to sit in the changing room after the game and think they've got any regret.
"It's a full 90 minutes of football against a top Mexican team in what some might call an extremely a hostile or non-friendly environment."
Robinson mentioned that for them to be successful it's extremely important that the Whitecaps go on attack whenever they get the chance to do so.
"We don't just want to sit deep and defend and try and soak up pressure minute after minute," he said. "We want to try and be proactive in the middle third and the attacking third, but we also understand they're probably going to have more of the ball than us."
While the Whitecaps have talented young players such as (16-year-old) Alphonso Davies, they will no doubt have to utilize the experience of Kendall Waston, Christian Bolanos and Fredy Montero, who has seven career goals in the competition.
The Whitecaps have a draw and a loss in their first outings for the MLS season, which includes a 3-2 defeat in San Jose against the Earthquakes where they gave away a 2-0 lead after Cap's goalkeeper David Ousted was sent off with a Red Card.
The rematch with Tigres goes April 5 at B.C. Place Stadium.
The Whitecaps have a draw and a loss to open their MLS season, including Saturday's 3-2 defeat in San Jose against the Earthquakes that saw Vancouver blow a 2-0 lead after goalkeeper David Ousted was sent off.
The rematch with Tigres goes April 5 at B.C. Place Stadium.
"It can't be won over one leg, but it can certainly be lost," said Robinson. "What we need to make sure is we're very tight at the back, we're very organized and disciplined, but that we set up as well because we feel they're vulnerable in certain aspects of the game.
"If we set up correctly on the defensive side we believe we can catch them on the attacking side."
It's interesting to note that the construction cost $23 million when construction was completed in 1967, which originally called for near 90,000 seats, but was reduced due to cost.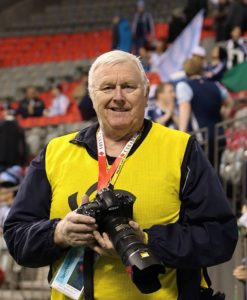 Photo's by Laird Allan