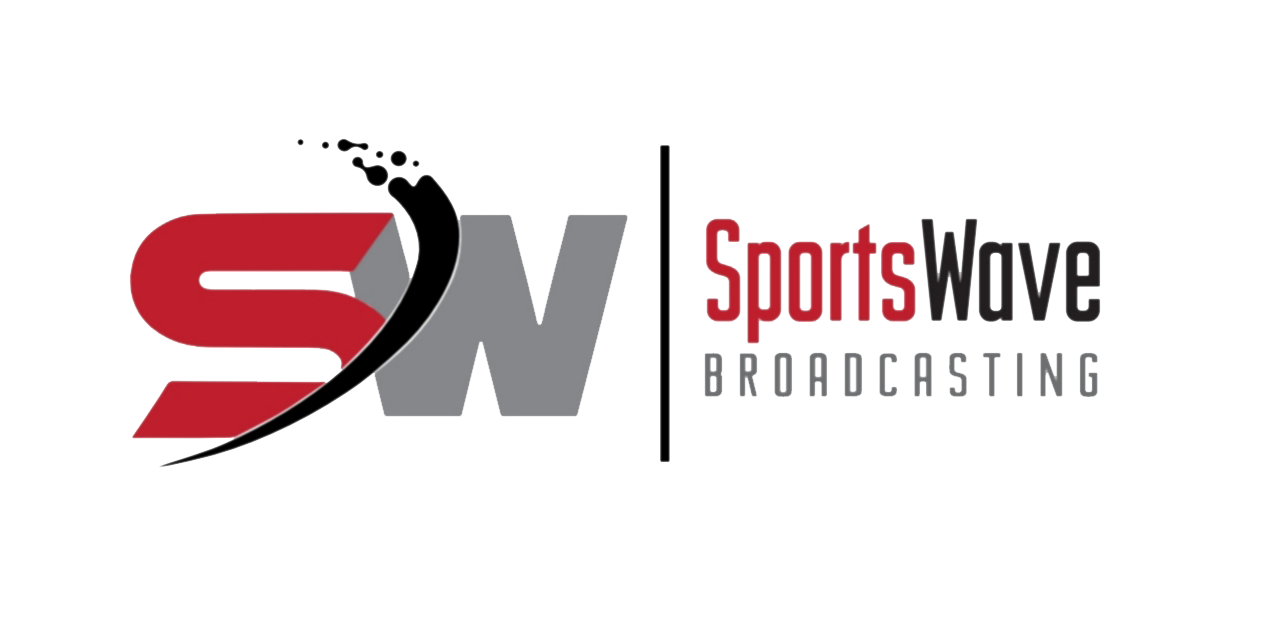 Caps Win Home Opener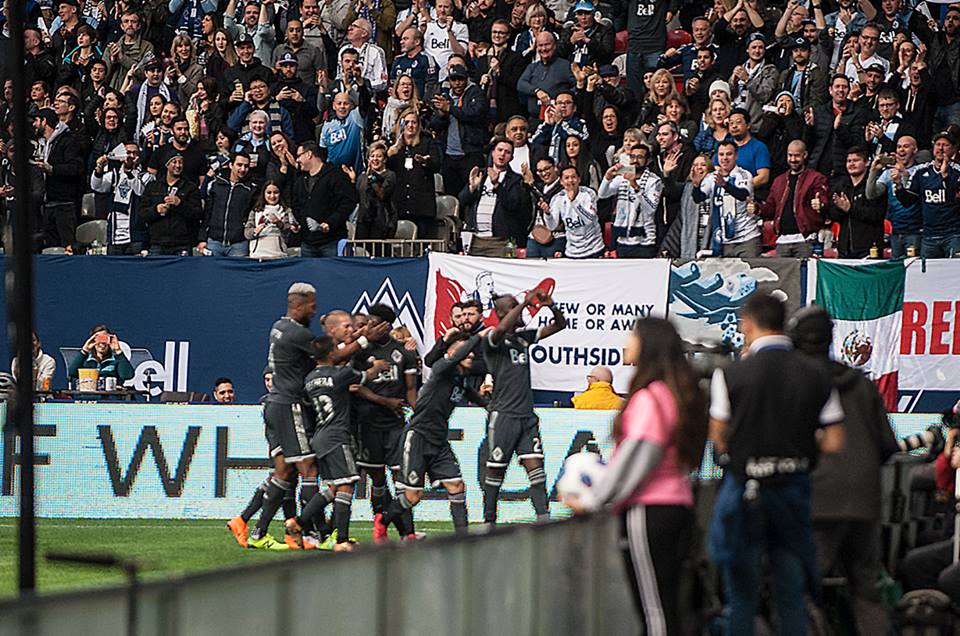 Photo Credit D. Laird Allan/Jorge Parra Sportswave
While 27,837 were on hand to support and cheer on the Vancouver Whitecaps to victory on the home opening day, yours truly was dealing with issues related to the recent passing of my Father in Ontario, thus leaving coverage to Bruce Nolte and Jorge Parra.
The 2018 version of the Vancouver Whitecaps opened with a successful win 2-1  win over the Montreal Impact played Sunday afternoon in front of the largest ever crowd (27,837) since their inaugural season in 1974 when they joined the North American Soccer League.
The match was extra special for the Whitecaps and their fans as they were greeted by some Olympic Athletes that recently returned from the 2018 PyeongChang Olympics.
The Whitecaps controlled the game from the opening kickoff and continued to test Montreal's defense often and early with newcomers Kei Kamara forcing Montreal's "keeper" Evan Bush to make some key stops early in the match.
Alphonso Davies the brilliant young Vancouver forward also had an impact on the game in the opening minutes pressuring Montreal with some great runs causing them to clear the ball out of play creating some early corner kicks.
Vancouver continued to press for the games opening goal of the match only to see the Impact "D" hold off a determined Whitecaps squad that saw both teams take a scoreless draw to the dressing room at the half.
The Caps struck for the games opening goal on a nifty three way passing play all started by Russell Techera sending a long pass to Davies that saw him beat his defender crossing to Kei Kamara who notched the Caps first in the 63rd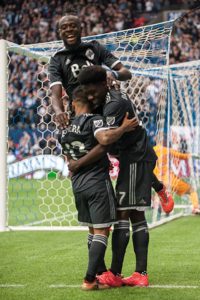 minute.
Seven (7) minutes later saw them added to the lead with Alphonso Davies on a set piece from Efrain Juarez and Christian Techera hitting a wide open Davies beating the Impact defenders making it 2 nil for the home squad.
Montreal struck back in the 81st minute cutting the lead by one as Matteo Mancosu caught the Caps back-end napping setting up the marker with helpers going to Ignacio Piatti and Daniel Lovitz setting the match up for a fantastic finish.
Montreal pressed but were denied by the strong play of the Caps defense with the Whitecaps veterans showing poise and calm collectively as a group recording their opening day win of the 2018 season.
Vancouver hit's the road for two (2) games March 10th (Houston) and March 17th (Atlanta) before returning home hosting the LA Galaxy March 24th with a 7 pm kickoff.
Thanks to Bruce Nolte for the reporting