Fredy Montero came on as a late substitute in the match and managed to score the game winning goal in the 90th minute giving the Whitecaps the 2-1 win over the Houston Dynamo.
The match was played in front of 17,382 fans that managed to fight both car and foot traffic in the area due to the UFC Fight across the road at Rogers Arena.
Caps Starting 11

Houston Starting 11
The opening first half saw the teams trade various scoring chances as MacMath held the post against Tommy McNamara in the 4th minute making a low save keeping the game scoreless.
Yordy Reyna had a chance in the 16th minute only to have his shot turned aside by Dynamo "tender" Joe Willis.
WC #33 Micheal Chirinos makes play difficult for the Dynamos #18 Jose Bizama

Crowd was into it.
Yordy Reyna's direct free kick attempt from the middle of the field that was grabbed or touched as a hand ball by Dynamo's Manotas giving the Caps a penalty kick.
The call went to a video review and after a lengthy delay, the call stood by the command centre that saw Hwang sent the kick to the left corner opening the scoring.
Shortly after the Dynamo collected their first in the 78th minute that was shown by exceptional camera work.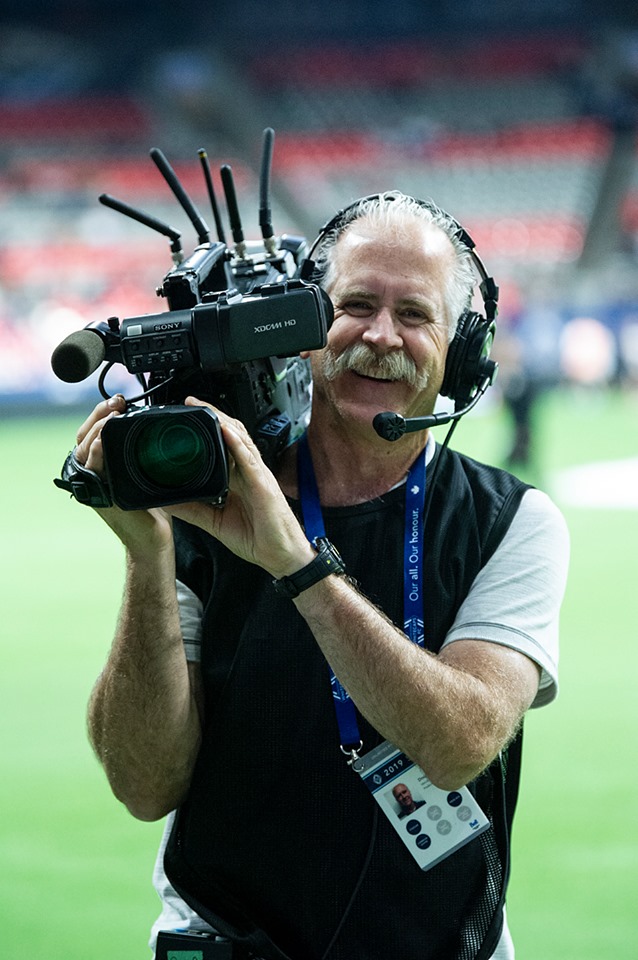 Both Montero and Bair.entered the match late in the contest and with seconds left in the match Bair saw Montero on the left side who managed to collect his seventh (7th) of the year and the eventual game winner.
WFC Man of the Match: Inbeom Hwang
Next home game for the Caps is September 21st when they host Columbus at 2 pm kickoff at BC Place
Bonus Match
Earlier in the day at 4 pm the Whitecaps's FC held the third annual Legends and Stars charity soccer match.
This years event saw Vancouver-born actor Jacob Tremblay, best known for his starring roles in Room, Wonder, and most recently Good Boys.
Joining him was Jensen Ackles from Supernatural, Ross Lynch from Chilling Adventures of Sabrina, plus the cast from The 100, Riverdale, Siren, A Million Little Things.
Proceeds will be donated to Whitecaps FC community partners.
Don Garber MLS Commissioner was at hand and presented a $10,000 donation to Whitecaps FC community partners at halftime of the charity match.
Dynamo's striker #9 Mauro Manotas calls for the ball (has 12 goals this season).

Montero is overcome after scoring the go ahead goal in the 90′.
Class move by the Whitecaps!!