Alphonso Davies Makes History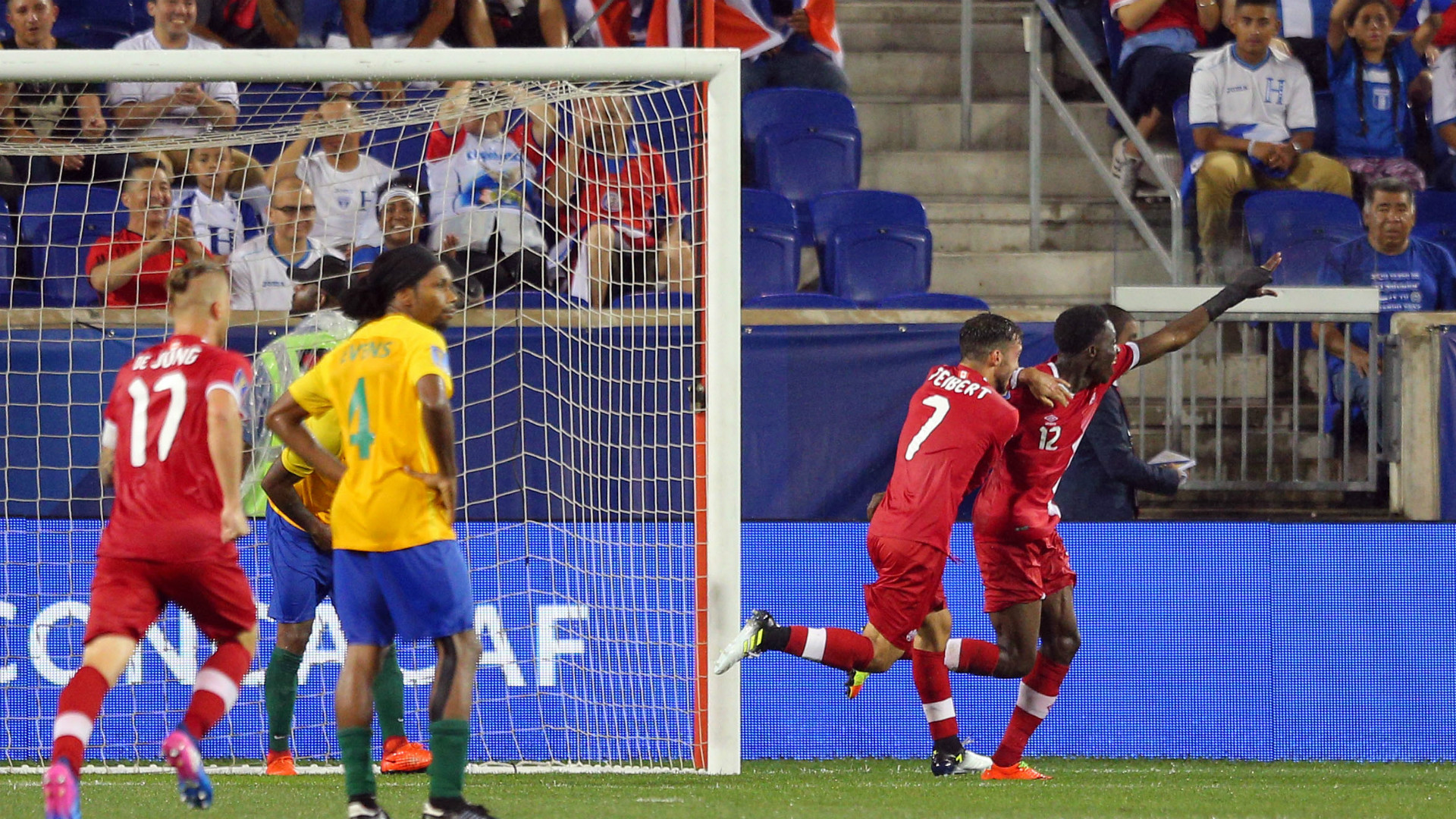 http://www.cbc.ca/sports/soccer/canada-french-guiana-gold-cup-recap-1.4195412
Setting goals for oneself is extremely important and not just in  sport but in life in general as far too many individuals continue to "look" for something that they will never achieve.
A first for anyone and everyone is a great memory to have and one you can pass on to your Grandkids in years to come and over this past weekend three Canadian Soccer players marked getting their first International goals.
Dejan Jakovic and Scott Arfield scored in the first half of the match only to be followed by Whitecaps Alphonso Davies giving Canada a 3-nil lead at the hour mark.
The goal by Davies is not only a first for him but set a standard with him being the youngest goal scorer in Men's National Team history.
French Guiana fought their way back managing a pair from Roy Contout and Sloan Privat, but is was the "newest Canadian" 16 year-old Alphonso Davies who sealed the win in the 85th minute giving Canada a 4-2 win.
Canada Soccer's Men's National Team Head Coach, Octavio Zambrano told the media "I am filled with pride for the guys, and we wanted to drive an up-tempo game and I saw glimpses of what I want from this team."
Canadian Captain Patrice Bernier mentioned to the media "What do you want to say; he's 16 and it's not easy because it's only his first ever start for Canada and he comes out and scores two goals. He's got pace, he's got the ability and he's very calm and mature for his age and he's able to do things at his age that I wasn't able to do at his age."
The game did turn interesting shortly after Davies got his goal in the 60th minute when the sky opened up and they were playing in a downpour with only one goal separating both clubs.
Davies becomes the youngest goalscorer in tournament history, as well as the youngest goalscorer for Canada Soccer's Men's National Team.
It also marked the first time ever that Canada scored four goals in a CONCACAF Gold Cup match
Canada's next match is Tuesday (tomorrow) when they play in Houston to play Costa Rica at the BBVA Compass Arena, which is followed by a match next Friday in Frisco Texas against Honduras.
Points To Know:
The CONCACAF GOLD CUP happens every two years and is the official national team championship of North America, Central America and the Caribbean. Drawing large crowds and millions of television viewers from across the region, the Gold Cup is a celebration of soccer, sportsmanship, and culture.
Canada are two-time CONCACAF champions, having won the CONCACAF Championship in 1985 and the CONCACAF Gold Cup 2000. Since the first edition of the CONCACAF Gold Cup in 1991, Canada's best finishes are first place in 2000 and semi-final finishes in 2002 and 2007.