Given the recent success in Vancouver of the Rugby 7's utilizing a "party atmosphere" the game has turned into a success that Canada is embracing from coast to coast.
Canada booked men's and women's spots at the 2018 Youth Olympic Games this past weekend in Las Vegas allowing them to compete at the Global event in Buenos Aires in October as well qualifying over the weekend was Colombia for the women's category.
Played over three days in Las Vegas, the U-18 tournaments took place at the Silver Bowl Sports Park and Sam Boyd Stadium. The latter venue hosted the USA 7's over the weekend, an event which made history with Perry Baker and the Eagles winning the tournament.
Competing in the U-18's were eight teams that included the Women's division with teams from Barbados, Canada, Mexico and the USA, while the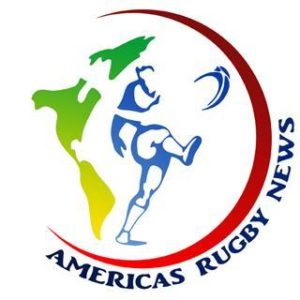 Men's u18's featured Barbados, Canada, Jamaica and the USA.
The Youth Olympic Games started in 2010 with Rugby 7's debuting in 2014 and this was followed by the inclusion of the sport join the 2016 Olympic Games in Rio de Janeiro., which is now, at junior level, another of South America's major cities with history in the making.
Buenos Aires 2018 will feature twelve rugby teams with six (6) competitors in B both the men's and women's categories are to be finalized over the coming months.
Each of World Rugby's six continental regions will have one participant in each. Rugby Americas North has Canada in both while Colombia is the Sudamérica Rugby qualifier in the women's with the men's qualifying yet to take place.
Yet due to IOC rulings it will only be one, not both the men's and women's u18's from the country playing Rugby 7's in Buenos Aires.
Only one gender can be represented per country with rugby currently being represented by the women. The men need to wait to see it the u18's field hockey team qualify or not to learn their fate.
Competing for the first time in Las Vegas was Mexico. The team is coached by Dany Rosales, the captain of Mexico's senior women's 7's side which qualified for the 2018 Rugby Sevens World Cup to be played in San Francisco.
DAY ONE RESULTS
Canada 35-0 Jamaica (men's)
USA 57-0 Barbados (men's)
USA 41-0 Mexico (women's)
Canada 57-0 Barbados (women's)
USA 38-7 Jamaica (women's)
Canada 48-0 Barbados (men's)
Canada 67-0 Mexico (women's)
USA 29-0 Barbados (women's)
DAY TWO RESULTS
Mexico 14-5 Barbados (women's)
Canada 14-5 USA (women's)
USA 19-12 Canada (men's)
Jamaica 45-0 Barbados (men's)
Women's Semi Final 1: USA 53-0 Mexico
Women's Semi Final 2: Canada 51-0 Barbados
DAY THREE RESULTS
Men's Final: 14-10
Women's Final: Canada 33-5
1038 Men's FINAL – Canada 14-10 USA
1100 Women's FINAL – Canada 33-5 USA
BARBADOS
Women's: Jara Emtage-Cave, Seanée Dorant, Jessica Derrell, Vanya Edwards, Keanna Mapp, Alanna Quintyne, Shadé Simmons, Marissa Browne, Japhia Lucas, Izora Devonish
Men's: Joshua Young, Nathan Corbin, Simeon John, Myles Maynard, Anthony Nurse, Isaac Paskins, Omar Smith, Kemar Spencer, Wilfred Boxhill, Miguel Weatherhead, Ramon Jackman
CANADA
Women's: Delaney Atkins, Taylor Black, Kendra Cousineau, Syd Seymour, Hunter Czeppel, Olivia De Couvreur, Brooklynn Feasby, Lizzy Gibson, Carmen Izyk, Kally King, Piper Logan, Maggie Mackinnon, Brogan Mior, Keyera Wardley
Men's: Josh Barss, Braden Bruce, Glenn Butler, Jarvis Dashkewytch, Kaleb Delaney, Thomas Isherwood, Lachlan Kratz, Liam McLaughlin, David Richard, Jack Shaw, Reece Tudor-Jones, Brock Webster
JAMAICA
Men's: Jovan Beckford, Tyrece Wright, Shamar Harrison, Mikel Facey, Deshawn Marriott, Dondre Haughton, Shane Miller, Izaiah, Maison-Maxom, Aaron Hamilton, Christopher Ball, Tendai Allen, Liam Hagley, Christopher- McIntosh, Marvin Kelly, Benjamin Jordon
USA
Women's: Susan Adegoke, Kapoina Bailey, Kate Buzby, Alex Dimarco, Fane "Eti" Haungatau, Claira Lemal Brown, Taylor Marasco, Sharyf Mayer, Cecilia Pennell, Olivia Popp, Arianna Ramsey, Maddie Rose, Salote Taulsinga, Camille White
Men's: Ty Al-Jiboori, Dante Bandoni, Will Chevalier, Max Clark, Alex Cleary, Jacob Cortinas, Lauina Falatea, Mateo Gadsden, John Grande, Jasper Green, Vili Hopoi, Jalen Lampley, Francisco Ligouri, Sione Mahe, Nikita Moysov, Zach Neff, Jeff Peleseuma, Drew Sanderson, Fatu Teo-Tafiti, Junior Waqavesi
Thanks to America Rugby News