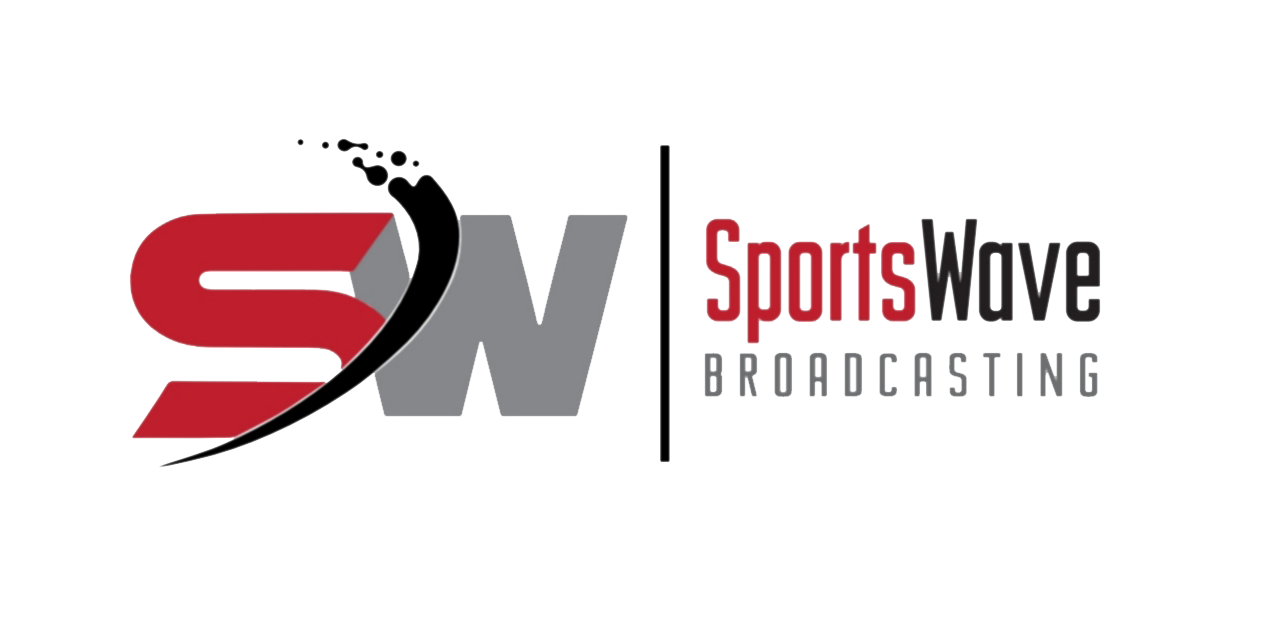 Look Back To 1994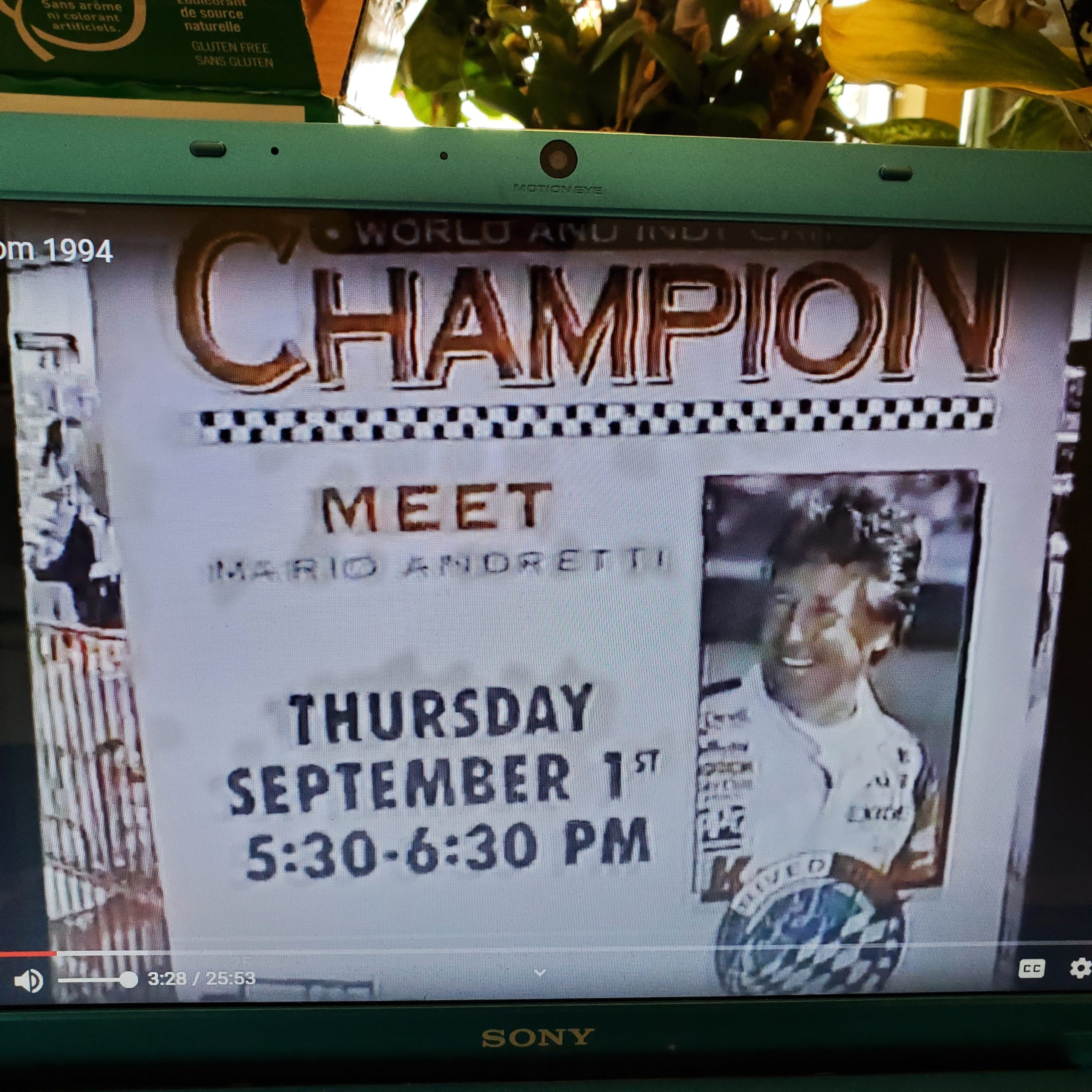 While we sit back and reflect on yesteryear and events that we covered in a time where the world seemed to be without any form of racism, we want to look back at the 1994 Vancouver Molson Indy.
The first Indy saw the green flag drop for the official start September 2nd, 1990 in a race that was won by Al Unser Jr. who drove for the Marlboro Team Penske.
For most of its fifteen years it attracted over 100,000 spectators over the weekend, with many buying the popular three-day pass.
During my time hosting Rogers TV hosting MotorSport Monthly, we had the chance to cover various racing events that saw us hit the quarter mile at the Mission Race Park to the Molson Indy.
The Mission circuit is a 1/4 mile NHRA sanctioned drag strip which is owned and operated by the B.C. Custom Car Association, which see's the BCCCA operate the drag strip directly, unless it has changed from years back.  
The 94 Indy was officially "kicked-off with the arrival of Mario Andretti at the K-Mart store on King George in Surrey where he signed many autographs for various racing fanatics.
While there we first spoke with Chuck Cote, Divisional Manager for K-Mart who eluded as to what was involved in bringing Mario to Surrey.
Following our "chat" with Chuck we had the chance to have a "one-on-one" with Mario where he was extremely open with all questions we put forward as well as saw him intermingle with the youth.
From this event Mario flew by "Chopper" to Vancouver where he was taken to the Plaza of Nations, then on to his team who were prepping for the weekend events.
Day's prior to the race city workers had the huge task of securing the perimeter with miles of fencing, securing the man-hole covers, putting concrete barriers in place as well as blocking roads so as to alleviate any unnecessary traffic during the race.
The grandstand was set up for spectators that had purchased "general admission" as well as the VIP grandstand for those paying the extra dollars who had a "birds-eye" view with TV monitor in place.
Upon arriving we first hit the new "interact machine" which took some time for yours truly to figure out, but once I did, Elda, Deanna and Melissa hit the food garden, because kids are always hungry.
Venturing around the circuit we managed to grab an interview with Dominic Dobson who drove the #17 Vancouver Grizzlies car and was starting 18th, while team-mate Scott Sharp was starting 14th.
Dominic mentioned that the track, being a street track is somewhat bumpy compared to other track they race which forces them to adjust their suspension giving the car more stability for the course allowing more speed.
He (Dominic) is in constant communication with both his crew chief as well as his engineer giving him an insight for track conditions as well as positions of other drivers.
Dominic mentioned that they head east from here for a couple of races and at month end he was walking down the aisle with his bride ending up with his residence in Seattle.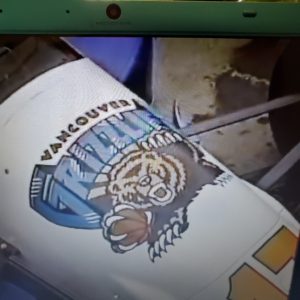 He was driving the PacWest Champ Car owned by Bruce McCaw out of Seattle and founded in 1993 in hopes of building a winning relationship between both cities.
The race went off without a hitch and that will have everyone talking about this event for years to come. 
Thanks to the production crew who helped put the show together.
Producer Dave Reite
Eng          Rob Arnold/Yuri Oreskiewicz
Production Assistant  Elda Dunn
Executive Producer   Peter Davidson
The show was a product of Rogers TV/Surrey