With the weather taking a turn for the better in the area sport enthusiasts are hoping to take to the diamond for a full season.
Not just for the return of ball but those in the Ladner area were watching the return of the "Big Maple" James Paxton who would take to the mound hoping to pull out a win for the close to the 9.000 in attendance at T-Mobile Park.
Paxton exited the game in the second inning, Tuesday night against the White Sox at T-Mobile Park after only his 24th pitch of the game and only his ninth pitch of the second inning.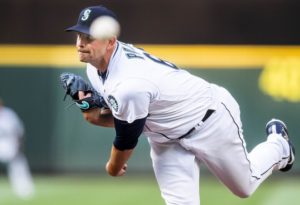 It was a 92 mph fastball that started out low and leaned outside of the strike zone considering that his fastball was an impressive 94-95 mph in the first inning that showed his control.
This night simply wasn't what his fans were wanting to see as he pitched  1.1 innings allowing one run, one base on balls with two strikeouts for an ERA of 6.75.
If we turn our attention north of the 49th we are hearing that Canadian teams won't be able to play for any Canadian Championship this summer.
It's reported that in an official statement Baseball Canada made it official by announcing that it is cancelling all 2021 Canadian Championship Tournaments due to the ongoing COVID-19 pandemic. 
Some are questioning the announcement considering many of the tournaments are held in the fall and it seems early to make that decision, but the logistics of playoffs and hosting the tournament itself made the decision all but inevitable.
Baseball Canada president Jason Dickson mentioned "The health and safety of all of our members is our first priority and with that said we felt that there was no other choice but to cancel all of our national tournaments for 2021." 
He continued "When you consider all of the elements that go into a national championship including provincial qualification events, inter-provincial travel, shared accommodations and the strain that running championships in a safe manner would entail for host committees, this was the best decision for all parties involved."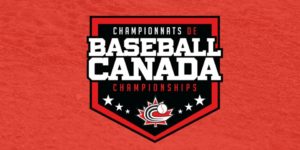 I am hearing that apparently at press time not everything has been cancelled at various local levels of play, so we'll have to wait to see if changes unfold as the season moves forward farther in the season.
"Our provincial members and local associations proved in 2020 that by working with their local health officials in providing a safe environment that a baseball experience can be enjoyed for participants," added Dickson. "We are confident that our membership can enjoy our sport again in 2021."
This cancellation is the second consecutive year that all Baseball Canada tournaments are being shut down due to the ongoing pandemic, but various organizations remain hopeful that 2022 will be a home-run season for everyone.
Jason Dickson mentioned to the media "We realize that the decision to cancel our championships for a second time in as many years is not ideal for the athletes and teams that have been working hard with the goal of playing in them." 
Je continued "We encourage you all to stay focused on the things that you can control and create an environment that will still allow you to achieve your individual and team goals."
Stay tuned maybe the season will hit this COVID-19 our out of the park!!!!