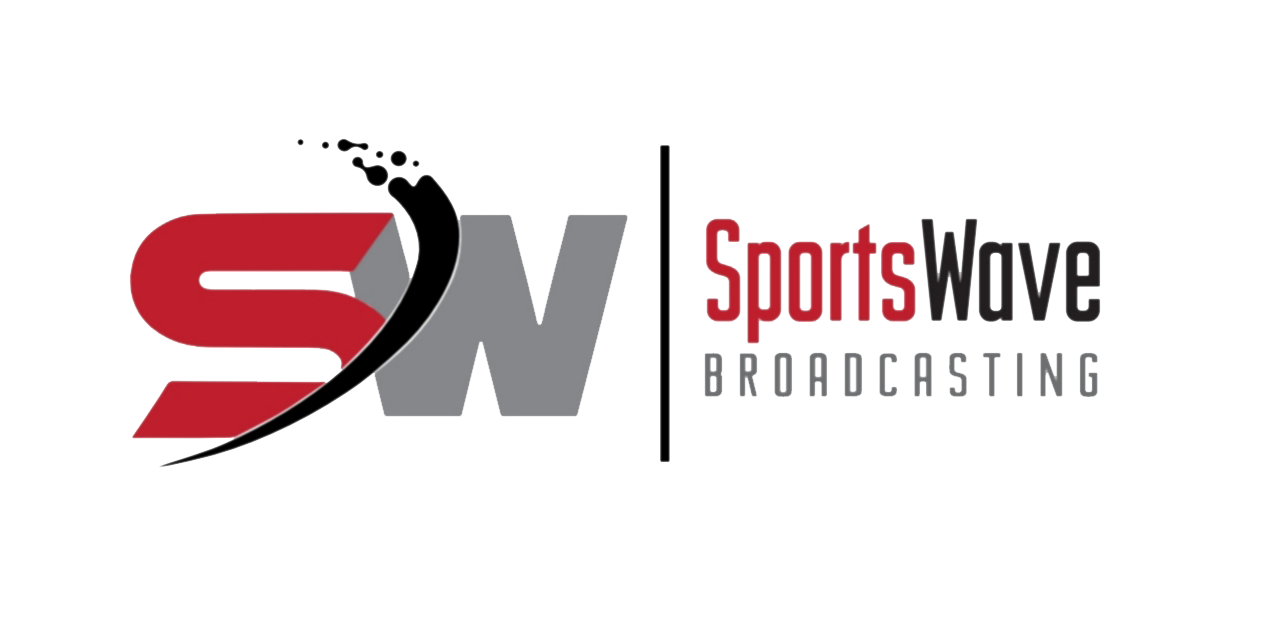 Olympic Flame Lit In Vancouver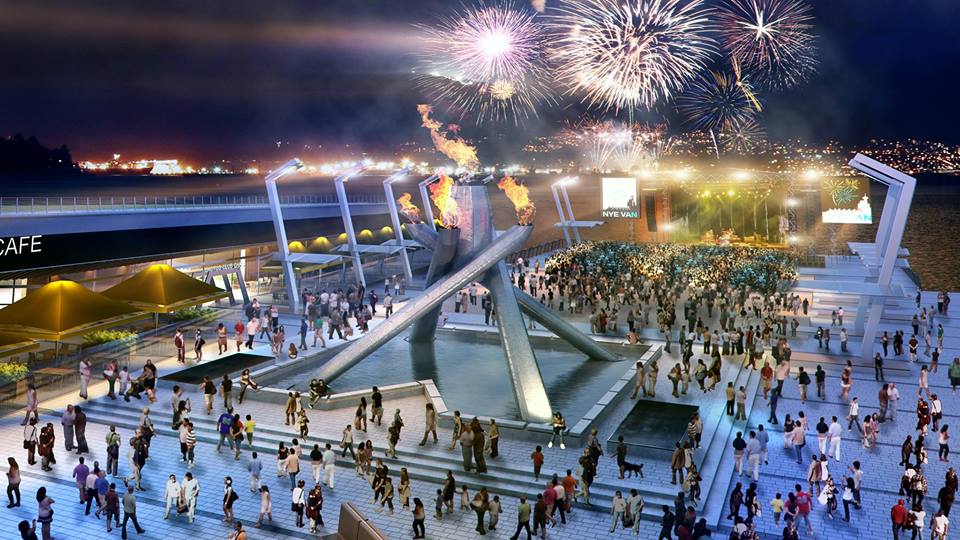 The Olympic Cauldron at Jack Poole Plaza will again grace the Vancouver setting ablaze for the duration of the Pyenongchang Olympics recognizing the 2018 Winter Olympic Games in South Korea.
The Plaza which was the place for so many memorable moments in Vancouver during the 2010 Winter Olympics held in Vancouver when Canada exceeded their goals on the Podium Program
by the athletes.
The Ceremonies took place beginning at 5 Pm, ending roughly around 7 PM that was held for Olympics fans to rekindle memories from past Winter Olympics in a manner in which to cheer Canada on to Gold at the 2018 Winter Olympic Games in South Korea.
The Cauldron presented to the Legacy program by Fortis BC sits there as a reminder when Vancouver hosted the games in 2010 that saw individuals from around the Globe visit Vancouver, that has seen many return to our Olympic City.
It will be lit in recognition of the Pyenongchang 2018 Games that officially kicked off until the closing ceremonies of the Olympics, then extinguished and ignited again for the Paralympics beginning March 17th.
The Jack Poole Plaza will be lit up in Canadian Red during the Olympics during the duration of the game in Pyenongchang as well as the Paralympics game in March of 2018.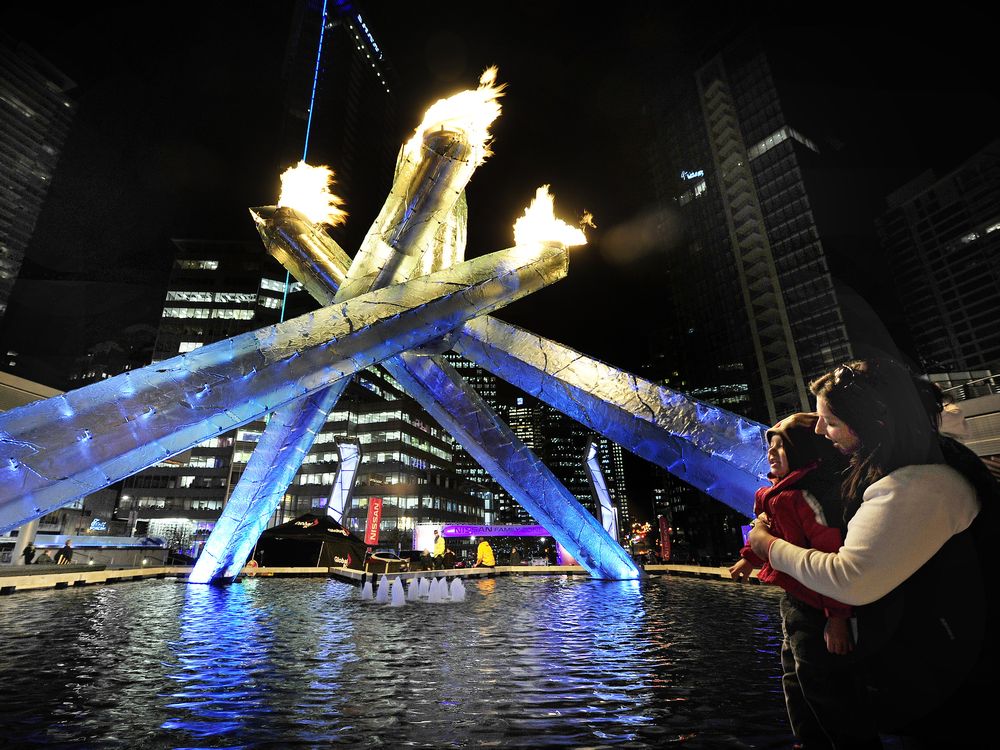 As well BC Place Will be lite in Red on selected days of the Olympics featuring a medal ceremony in animation during the opening and closing days of this years Olympics when Team Canada are awarded a medal.
Other areas of Vancouver that will be ignited in red are the Queen Elizabeth Theatre exterior lights as well as the Vancouver City Hall for the duration of this years Winter Olympic Games.
A swell the Olympic Torch made it's return at the event to support to Pyenongchang 2018 Games by Vancouver a former host Olympics City when they welcomed the World in 2010.
Let's all do our part and cheer on Canada's Olympic Athletes!!
Submitted by Bruce Nolte