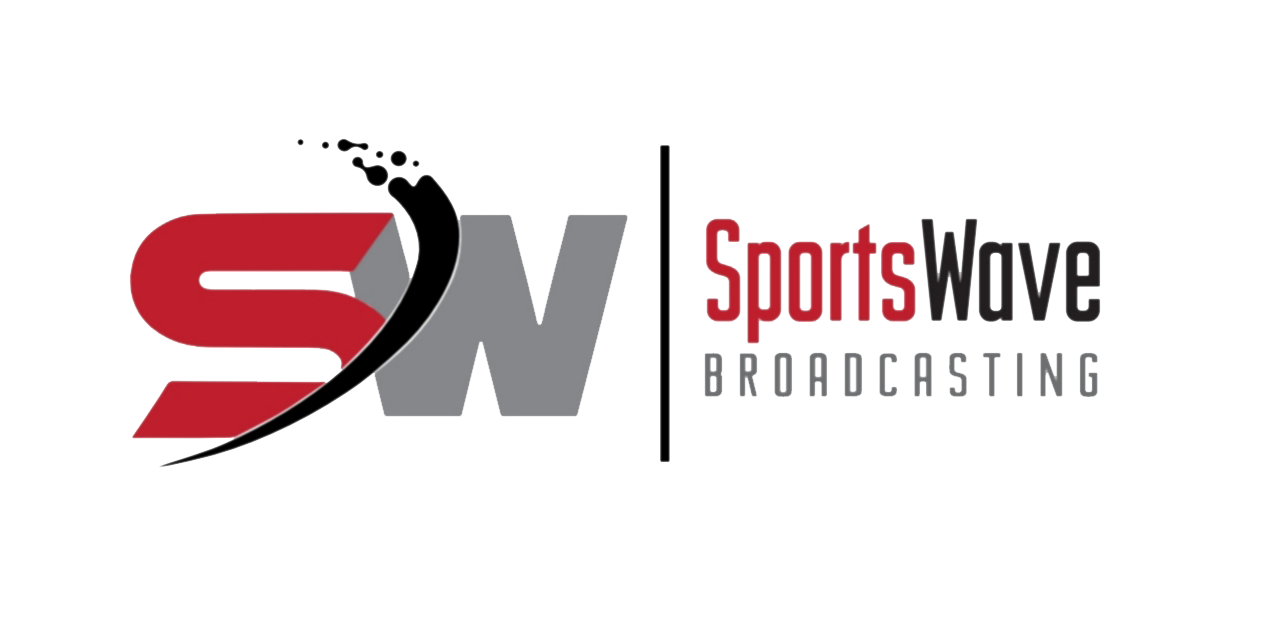 WBSC Softball Americas Qualifier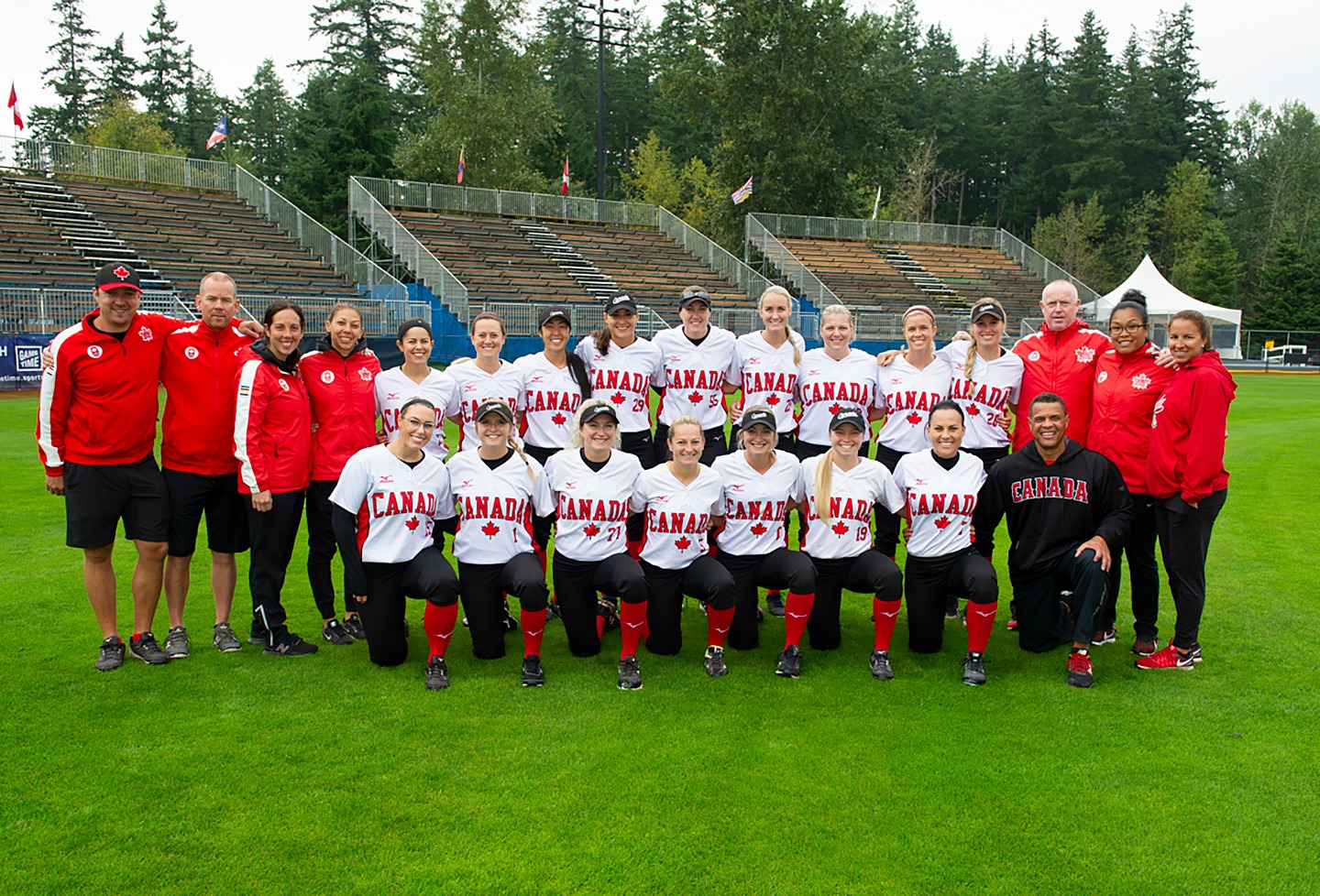 Photo Credit D. Laird Allan/Sportswave
Team Canada returns to Softball City, but this time they are competing for a birth to qualify for the 2020 Tokyo Olympics.
No different the Beatles "Long and Winding Road" they find themselves looking from the outside that has many still wondering "why" the sport was even removed in the first place?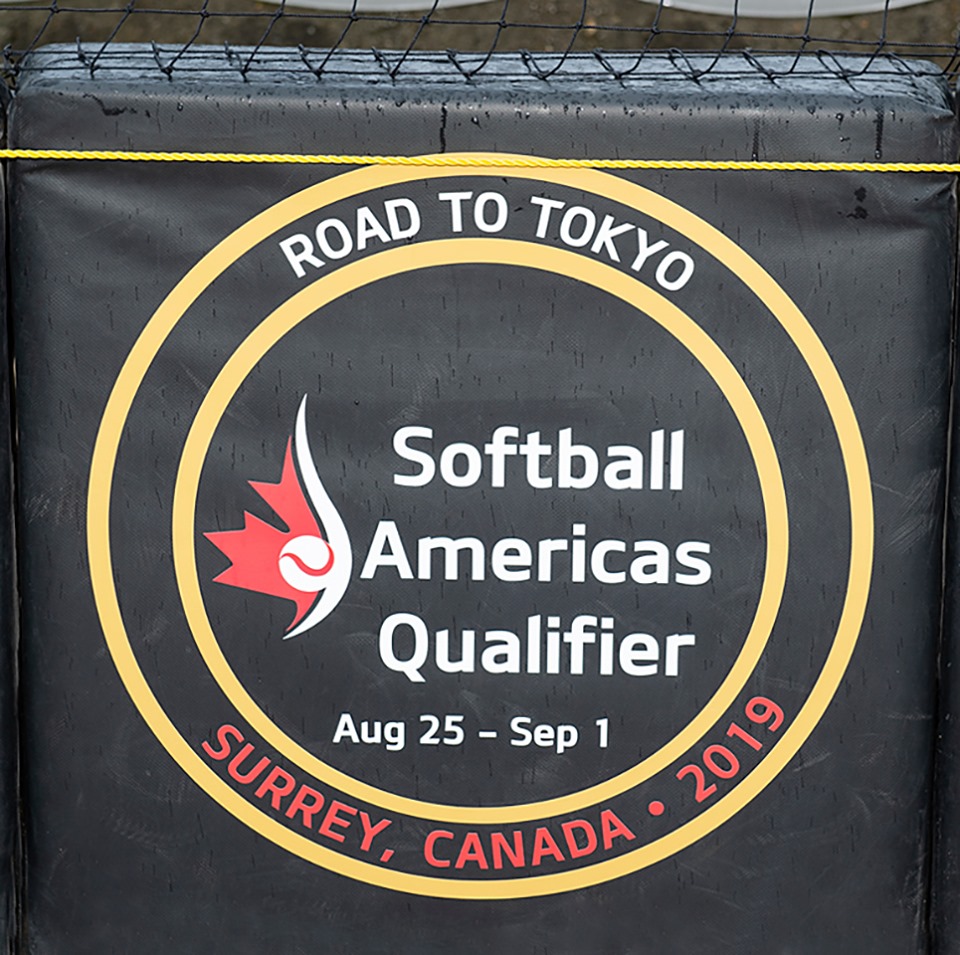 Head Coach Mark Smith mentioned "We love playing here as it's like our home field and realistically we don't feel any real pressure."
Team Canada opens up the eight day, ten team tournament first facing Cuba Sunday (August 25th) on Diamond 1 at Softball City in South Surrey.
Outfield Stands

Added Steating
Say what you will the team is getting better each day and they are stronger than even and relate to the team as family and feel comfortable in their chances to earn a birth to qualify for the Olympic Games.
The tournament wraps up September 1st and given the fan support they will no doubt receive we are hoping that they will be advancing due to them being the overall fan favorite.
The USA won the World Championship last year, so don't have to qualify and have an automatic birth into the Tokyo 2020 Summer Olympic Games.
Let's not forget that this is the first Olympics for Softball since being removed following the 2008 Beijing Games and as strange as it sounds they won't be a part of the 2024 Games in Paris and you have to ask WHY???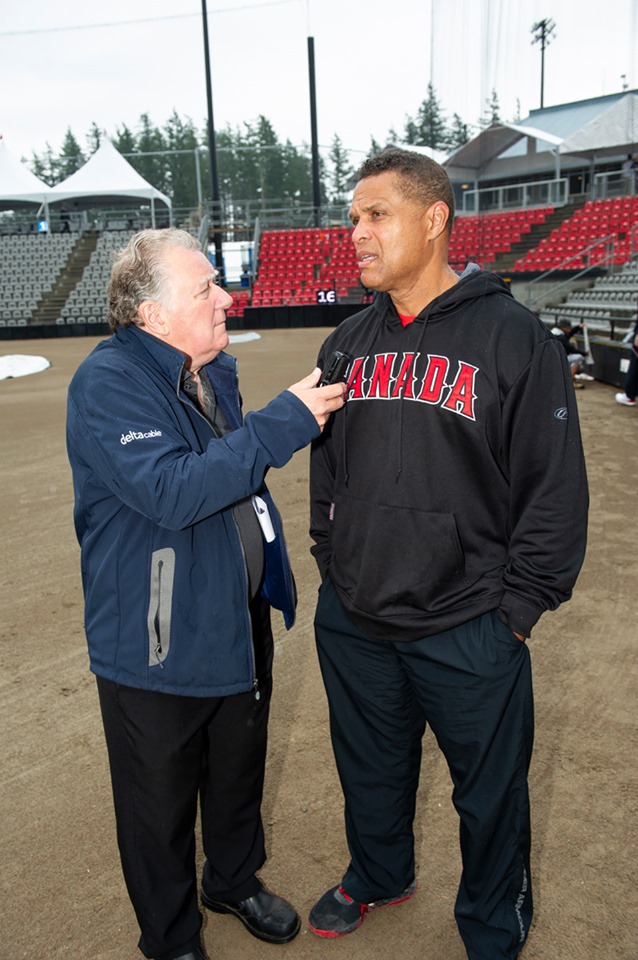 It is interesting that the 2020 Tokyo Olympics where the host countries are allowed to add sports that are relevant or popular to their respective region.
This is probably the only reason why softball is allowed back with many feeling positive for the return for softball back in the 2028 Olympic Games in Los Angeles.
In conversation with star pitcher Daniel Lawrie I asked if she thought she might to be able to play in another Olympic Games?
She mentioned "No I did not and the sad part is there might have been more of an opportunity to attend other Olympics and it's crazy to think that the opportunity is here and it's been 12 years since the last one and no I did not think that I would be in this position again, but her I am."
Jem and Daniel

Sarah
She continues "If the opportunity wasn't here I don't think I would take it on as I'm a Mom and given the way 2008 ended there is a lot I would have done different."
I asked what this means to the younger players and she mentioned "At the last games I was 21 and now I am the old states-person of the team being 32 and the young players have so much energy that it's contagious and I love being around them as it's like they don't have a care in the world and I wish that I could do some of the things they mention that I only though about and they are happy and selfish."
She mentioned that she has been playing in this tournament since she was eight, nine and ten years old and you "just get that level of comfort and you just don't feel as nervous because you know that your Mom and Dad are here so it's sort of being familiar with everything."
Canada is coming off a very strong performance at the pan American Games in Lima Peru after narrowly getting past the US by a 3-2 margin in the semi-finals, but only after they (USA) had defeated Puerto Rico by a 3-1 score thereby gaining second spot in the championship game.
BC Players

Remaining Players
It's a great feeling to know that of the 15 positions on the roster there are seven players on the squad from BC, while others have a long-term understanding of Softball City.
Eleven teams from North, Central and South America will take part in the tournament which includesPuerto Rico, Mexico and Venezuela who are ranked 4th, 5th and 16th respectively.
The top three National Teams in each group will advance to a Super Round being played from August 30th to September 1st.
Covering the press conference was always a bonus, but the added bonus was having Laird's photo making both the Vancouver Sun and Vancouver Province Paper.
All photo's by D. Laird Allan/Sportswave