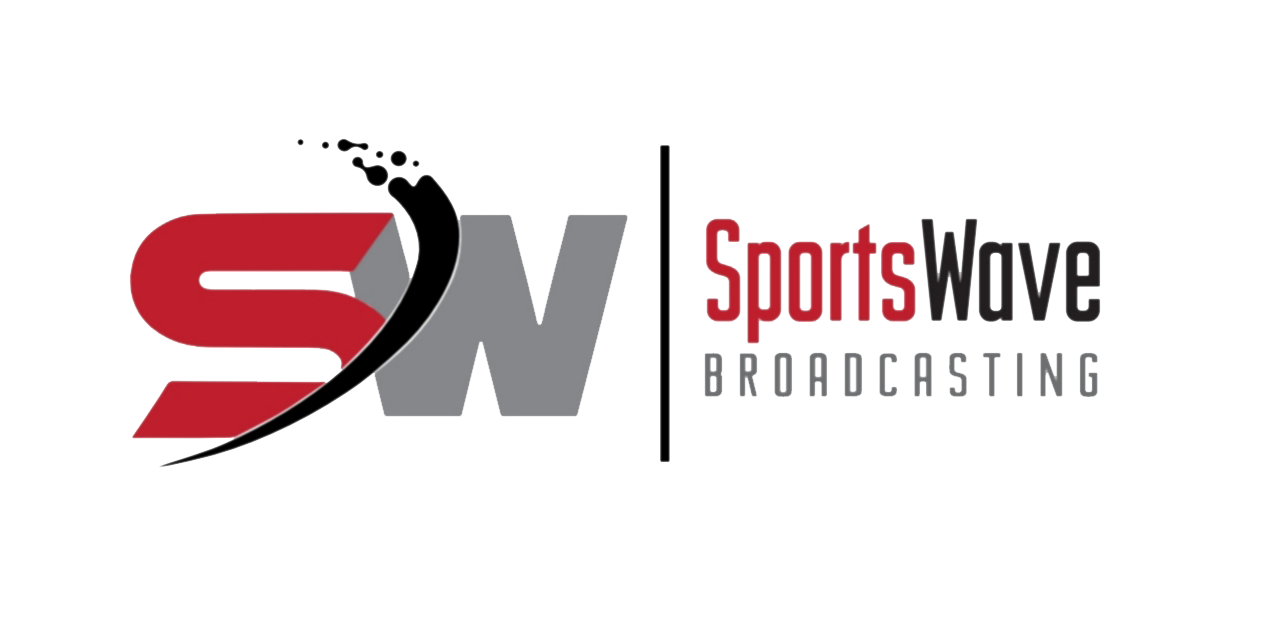 Canada's Last Wrestling Gold In 2000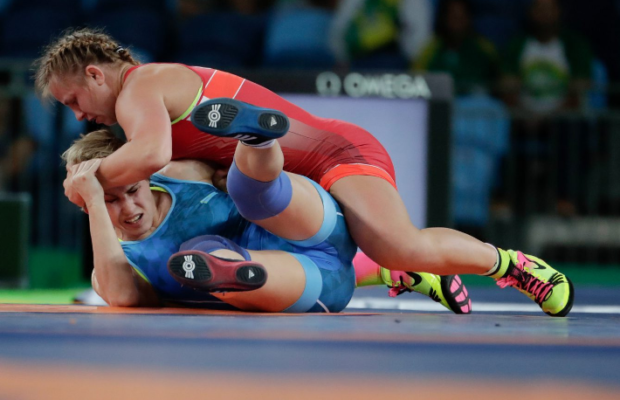 Keeping with the medal count and who's who in the world of Olympic sport it's interesting to see Canada's Erica Wiebe become the third female wrestler to ever win an Olympic medal.
With hard work and a focus unmatched in any previous match she competed in Erica managed to grab the Gold in the 75 kg category when she not only faced, but defeated Kazakhstan's Guzel Manyurova.
Guzel won the Silver medal in Athens (2004) which was followed by a Bronze in London (2012).
She managed this feat in both in the previous 72kg category and was additionally a two-time world medalist, which is a feat unto itself.
For those who are unfamiliar with the sport and when it came into the Summer Olympics it dates back to 708 BC.
The modern day Olympic Games resumed or returned to Athens in 1896, but in the form of Greco-Roman wrestling and mainly the focus on the games itself.
Interesting enough wrestling did not appear on the program for the Olympics in the 1900 games, but both freestyle and weight classes made their first appearance (1904) over a century ago.
The women's competition to the Olympics was not introduced until 2004 but in February (2013) the IOC voted to remove the sport from the 2020 Summer Olympics.
Again not without controversy (much like Women's Fastpitch) in September of 2013 the IOC announced a reversal to remove it and stated "it would remain part of the Summer Olympics in 2020." Are we surprised with this announcement – NOT REALLY!!!
Back to the match as the first held saw Wiebe got the early jump earning two points managing to counter Manyurova's move.
Wiebe (27) who comes from Stittsville Ontario (a suburban community and part of the City of Ottawa) is eleven years younger than Manyurova (38) managed to move up 6-0 in the closing minutes of the match.
It was only a short four years ago that Wiebe was a training partner for Leah Callahan and obviously learned and listened to the seasoned wrestler from Calgary.
Fact Finder: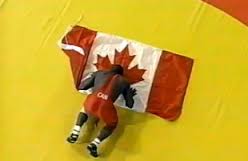 Canada's only other Olympic Gold medal in wrestling came from Daniel Igali who won the men's freestyle 69kg weight class at Sydney 2000.
Igali never returned home to Nigeria after he competed in the 1994 Commonwealth games in Victoria and paid tribute to his new home; Canada by laying the Canadian Flag in the centre of the ring, dancing and kissing it after his win.
Thanks to the Canadian Olympic team site for the photo.