Concerns always arise when it comes to the overall safety of the Athletes whenever they travel to various regions of the world to compete.
The upcoming Tokyo Olympics has many asking the same question, but not just this as in today's world it has many wondering about the health issues or concerns of the countries they might visit.
We are hearing that there are certain proposals in place to ensure the safety of the athletes at the Olympic and Paralympic Games, especially after high levels of E.coli bacteria found at a venue.
Apparently this was put forward by the Tokyo Metropolitan Government due to the Tokyo 2020 Paratriathlon test event being cancelled.
It is reported that fecal bacteria levels exceeded the accepted limits were found at Odaiba Marine Park that were reported in The Mainichi newspaper.
Reportedly the Government plans to improve the cleaning of sewage systems hopefully in time for the Games.
The Government is also looking to increase the number of nets deployed onto nearby sewage pipes to prevent the outflow of waste.
The reports also claim the Government will conduct an analysis to improve the situation after athletes competing in the Ready Steady Tokyo swimming test event complained of pungent water during the competition.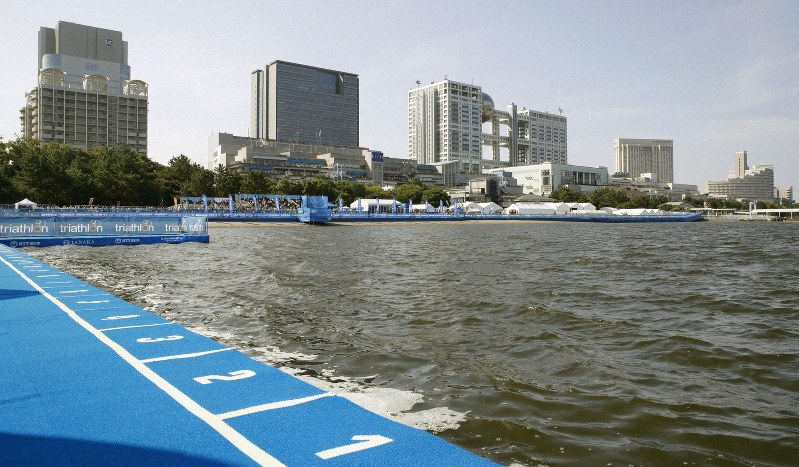 The Government claims the high E.coli levels measured during test events came as a result of recent rainfall from an approaching typhoon mentioning it created more sewage that the region's treatment facilities could process.
This naturally caused domestic drainage to flow into the competition area as many have concerns of questions about the water quality, but reports mention that the Tokyo 2020 organisers continue to work on countermeasures to deal with heat and humidity concerns in Japan.
The recent heatwave that hit the area in July and August saw the temperatures in the area hit 31 celsius at 6am forcing the organisers to reschedule the start of the marathon.
In a move to prevent this concern Japan's Liberal Democratic Party announced it will create a heat stroke prevention study to prepare for the Games by allowing spectators to bring their own bottled water into venues, but only under certain conditions.
Apparently a snow-making machine will also be tried at the canoe sprint test event, that will see Tokyo 2020 officials sit in the spectator seating so as to assess the technique's effectiveness.