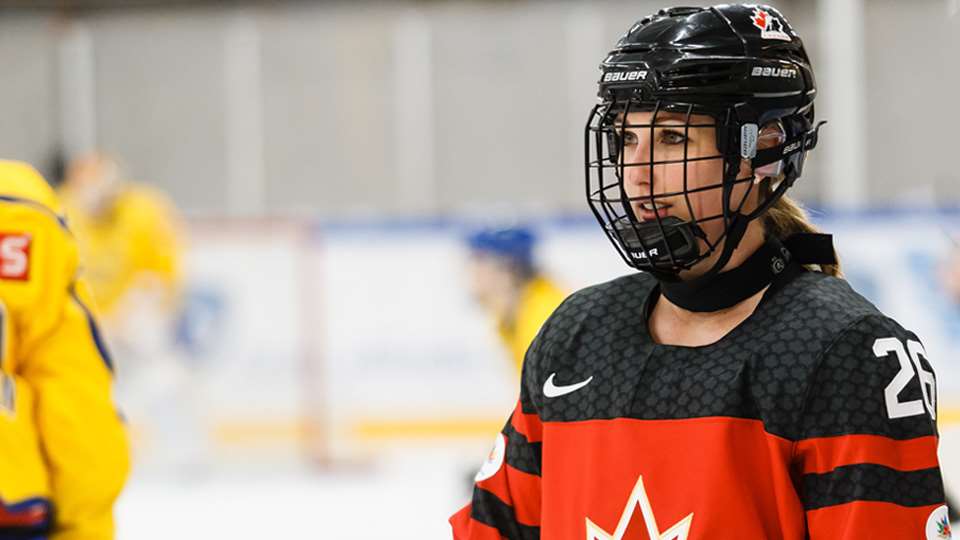 Photo Credit Hockey Canada
Many are still showing that they are male chauvinists when it comes to seeing Women get promoted in what was a Man's World.
We have seen this happen in the past and no one will question that they deserve to step up if they have the qualifications at the level they are promoted at.
Some still question that logic, while some wonder why it's a one way street when it comes to letting Women officiate men's sports, while Women's sports are focused on having Women officiate their games?
I hear the above statement on a continual basis with many thinking pro sports teams are only looking for "staying in the good books" of the public while we are so focused on being politically correct.
There are several qualified Women to fill open spots in a Man's sporting world and it sort of relates to the olden days in England.
This was the case in "jolly old England" known as social clubs which was a type originally set up by men from Britain's upper classes in the 18th and succeeding centuries.
Times have changed and like it or not; so must all of society not just with this but also the name changes of various sporting teams and/or clubs.
Locally the Vancouver Canucks took major steps this past season by hiring Émilie Castonguay and Cammi Granato as Assistant General Managers.
Some think this was due to pressure from the public and whether it was or not it's nice to see the Canucks taking major steps forward in this area.
Other teams are stepping up in this area and one other is the Toronto Maple Leafs who have hired Hayley Wickenheiser also as an Assistant General Manager.
There is no doubt that all three of the above are qualified and we welcome them into what has previously been a "man's world" in sport..
One other question some are asking is how many are qualified but are not and will not get a chance to fill a role in pro sports, which no doubt there are many who will not get the chance.
Wrong place, wrong time with no chance of advancement to the pro level, but they will succeed at the minor level of the game just fine without using their name to advance.
I am now hearing that the AHL Coachella Valley Firebirds have hired their first female assistant coach, which Jessica Campbell (30) is excited and ready for the opportunity she's been given.
Campbell mentioned "I've been spending a little bit more of my time on the development side the past three years and truly trying to create the opportunities and the growth for myself, and the knowledge to put myself in this position and I'm very excited to be able to bring that to Coachella."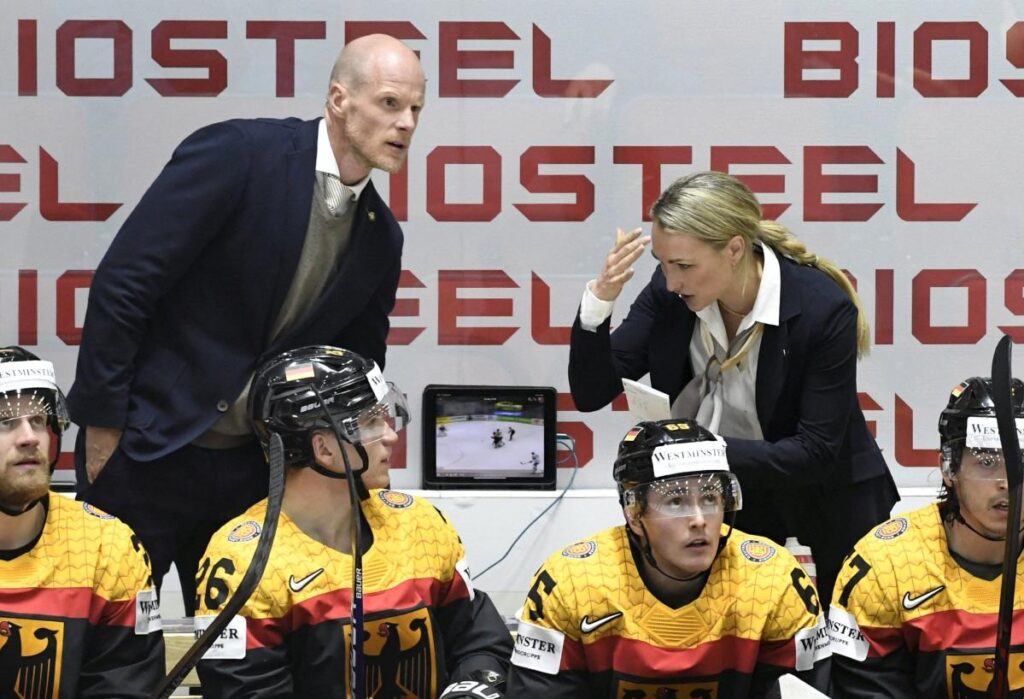 She spent the past year working with the Tri-City Storm of the USHL development program and was an assistant coach with Germany at the IIHF men's world championships, being the first woman to coach at that event.
Coachella Valley begins its first season this fall as the AHL affiliate for the Seattle Kraken.
Coachella Valley Head Coach Dan Bylsma, led Pittsburgh Penguins to 2009 Stanley Cup championship.
He won the Jack Adams Coach of the Year award in 2011, a first in Penguins franchise history, finishing with a 49-25-8, despite having 350 man-games lost due to injury.
He mentioned "All signs and all indications of what we were looking for in a coach kind of led me to Jess and led to our conversations, and has led us to her being our first assistant coach,"
Bylsma was impressed with her as a skating coach and reached out to her in an email sent to a generic email address for her skating school.
Her first thought, "Is this spam?"
"It was special because I was obviously in a position where I was looking for that next step," Campbell said.
She is a Canadian and comes from Rocanville, Sask. and was an Assistant Coach/Skills Coach for the Nurnberg Ice Tigers in the Deutsche Eishockey Liga and also was a player at the U-18 World Championships in 2009 and 2010.
She was the leading scorer (15 points) and MVP at the 2010 tournament as Canada's captain managing to score the O/T winner in Canada's 5-4 win over the US Gold-Medal game.
She played five games with Canada's Silver-medal team at the 2015 Women's World Championship in Sweden.
She played three seasons (2014-17) for the Calgary Inferno of the CWHL leading the team to the 2016 Clarkson Cup championship.
She scored twice in an 8-3 victory over Les Canadiennes de Montreal in the championship game.
Kraken GM Ron Francis mentioned "We think that (Campbell) brings a lot of good attributes to the position and we think that she can work with our young players and make them better, and we wouldn't have hired her if we didn't think she was capable of doing that,"
Francis continued "So we're excited that she's the first, but that's not why we hired her. We hired her because she's capable of doing the job and making us better."
Previously Seattle had hired Hall of Famer Cammi Granato as one of its first pro scouts even prior to the team taking hitting the ice.
If you're wondering about her skating ability, have a look at this Youtube video.

About Steve Erickson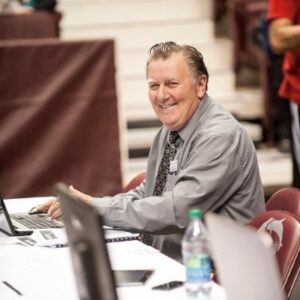 Sportswave Productions is located in Delta, BC.
Sportswave promotes/broadcasts Amateur Sports within the Lower Mainland to promote your sport.
He was also recognized by Ravi Kahlon, BC's MLA Minister for Jobs, Economic Recovery and Innovation in September 11, 2017.
For additional information:
Contact
Phone: (604) 916-4593 cell/text