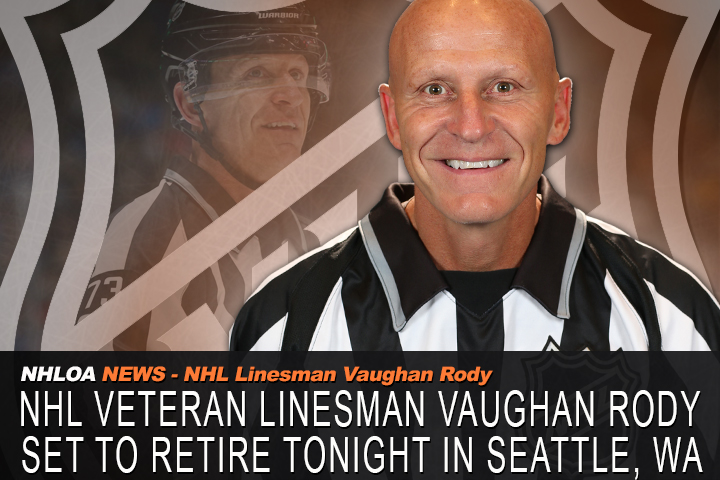 Photo Credit NHL Officials
For those who are not in the know officiating can and is rewarding to only a select few who are fortunate to enjoy the game they love.
Having the chance to become a "top" official in any league takes more than a strong skating ability, but more so having what I call the "PHD" of sport.
Simply put it stands for Pride, Hustle and Desire which is something that not everyone either has or can achieve in any level of any game.
Over the course of time I have had the privilege to meet and become friends with various individuals; again in all sports.
Officiating in all sports at times can be more of who you know, rather than what you know which I am sad for me to state.
This is quite possibly at the higher levels of the game and speaking on behalf of myself and no one else, I know that politics does not exist with supervision for BC Hockey.
Making that level of the game is only for a select few who have the talent to reach that level of the game, then it takes the passion to give back to the lower levels of the sport.
One such individual is Vaughan Rody (53) who was initially from Winnipeg but has adopted Seattle as his home for the past 29 years.
He played at a young age but that would end at age 17, then turned to officite young six and seven year old players, a memory which stays with all officials.
As with most young officials they learn quickly that this isn't a bad part time job earning extra money while staying involved in the game while advancing the ranks with the MAHA based in Winnipeg.
His officiated his last game in Vancouver saw the Canucks pull out a 6-2 win over the Dallas Stars in a game that had fans sitting on their hands at times.
He would work his final game two nights later in Seattle after an impressive 22 year career with his Family on hand cheering for the one they call Dad and Husband
As per a statement from the NHL.com he mentioned "I was like everybody else when the National Hockey League had talked previously about coming to Seattle."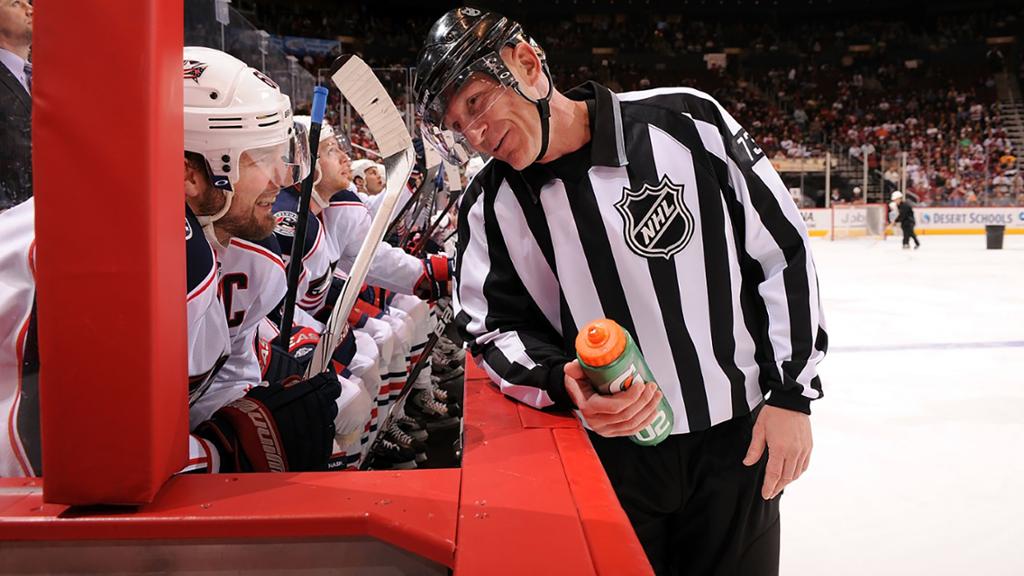 He continued "It's the greatest league in the world, and I was excited for my friends and my family and people in this area to get an opportunity to see what I've watched for 20-plus years. So, for me to do this game, and have an opportunity to wrap it up here in my second home, it really is tremendous."
As with all officials who are either stepping away from the game they have what they call "farewell tour" and has been underway for a few weeks, with teams lining up to shake his hand after their final game with him manning the lines.
When all is said and done you don't last over 20 years if you're a mediocre official, which is is not.
He had a unique skating style unlike no other that stood out when he was returning the puck to his partner on an icing or an offside play.
Rody will wrap up his career having officiated 1,229 regular season games, along with 19 postseason appearances.
This season, though, he'll be watching the playoffs from home, cheering for who else – the guys in stripes.
The only down-side for me personally after the Canuck game was that no one on the Dallas  Stars remained on the ice to show class and shake his hand offering "congratulations" to him on his career.
The Canucks on the other hand all remained on the ice and one by one skated to him thanking and congratulating him on his remarkable career.
Class act by the Canucks and extremely poor sportsmanship by the Stars which was worth much more than a minor and more of a Major embarrassment for the Stars
On behalf of my "team" at Sportswave we offer not only a thanks for his time, but wish him all the best on his retirement.
While he is stepping aside Justin Johnson made his officiating debut last September 26th when the Jets hosted the Ottawa Senators in their pre-season home opener. 

About Steve Erickson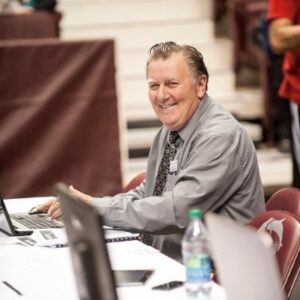 Sportswave Productions is located in Delta, BC.
Sportswave promotes/broadcasts Amateur Sports within the Lower Mainland to promote your sport.
He was also recognized by Ravi Kahlon, BC's MLA Minister for Jobs, Economic Recovery and Innovation in September 11, 2017.
For additional information:
Contact
Phone: (604) 916-4593 cell/text
Calendar
July 2022
M
T
W
T
F
S
S
1
2
3
4
5
6
7
8
9
10
11
12
13
14
15
16
17
18
19
20
21
22
23
24
25
26
27
28
29
30
31