We all know it as the centre of the universe, especially if you live on Canada's West Coach and while the Canucks are on a rebuild, Toronto is really on a rebuild.
Struggling with a record of 173-133-45 in 351 regular season games while under Babcock this apparently wasn't good enough for Torontonians.
At press time the Leafs sit in 5th place, not a place where they want to be and now they are hoping, more like "dreaming" of winning this year's Stanley Cup.
Babcock who was released last week signed a lucrative $50-million dollar eight year contract May 25, 2015, but it's either Management or the fan base that thought Babcock would lead the Leafs to its first Stanley Cup dating back to 1967.
Since his tenure Babcock's Leafs have reached the playoffs the past three seasons, but unable to advance past the first round being eliminated by the Bruins.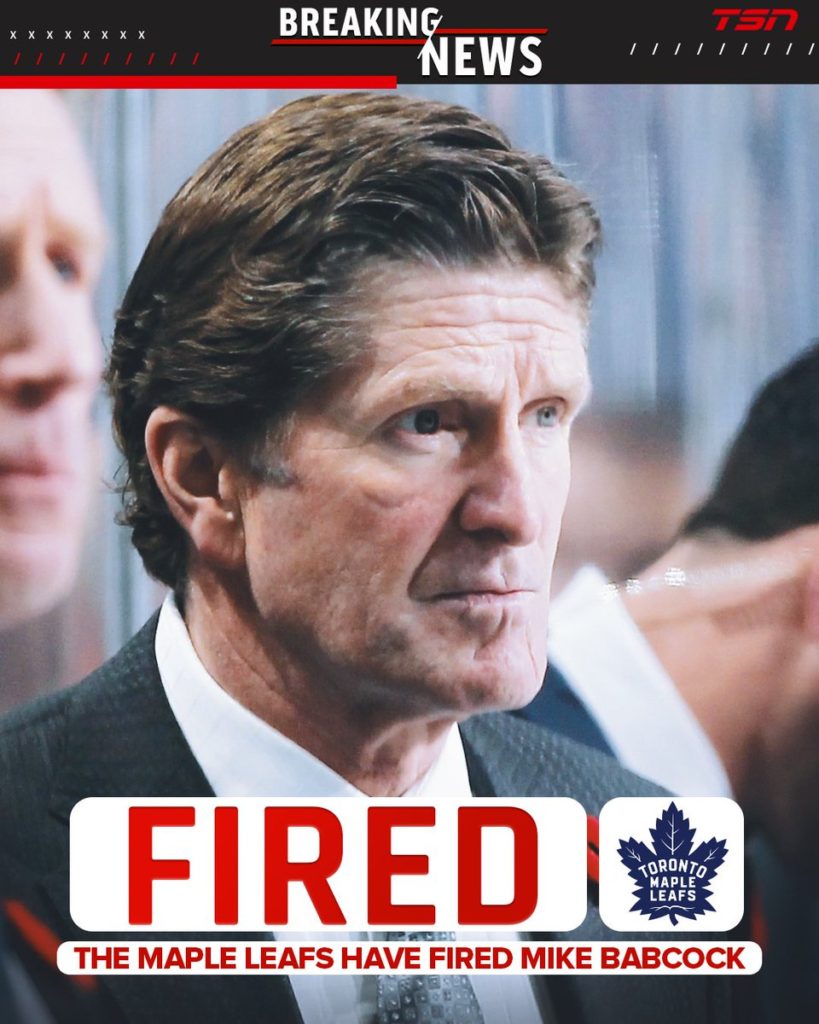 Prior to signing with the Leafs, he spent 10 years with Detroit that saw him win the Stanley Cup in 2008 and in 2012-13 he was with Anaheim that saw him take them to the Stanley Cup Final in the 2002-2003 season.
While his resume is impressive, let's not forget that he was Head coach of Canada's Men's Olympic Team that won Olympic Gold Medals between 2010 and 2014.
Leaf's GM Shanahan told the media "Today, we made the decision to relieve Mike Babcock of his coaching duties and named Sheldon Keefe as the Head Coach."
Carrying on with hockey issues we are hearing that the Swift Current Broncos have fired their equipment manager Jamie LeBlanc who was in his 10th season for what is called demeaning and derogatory comments made.
He was in his 10th season in this position with the club and the club told the media "The decision was made following a recent pattern of demeaning and derogatory comments, threatening behavior and unprofessional conduct that is inconsistent with the values or the Swift Current Broncos organization.".