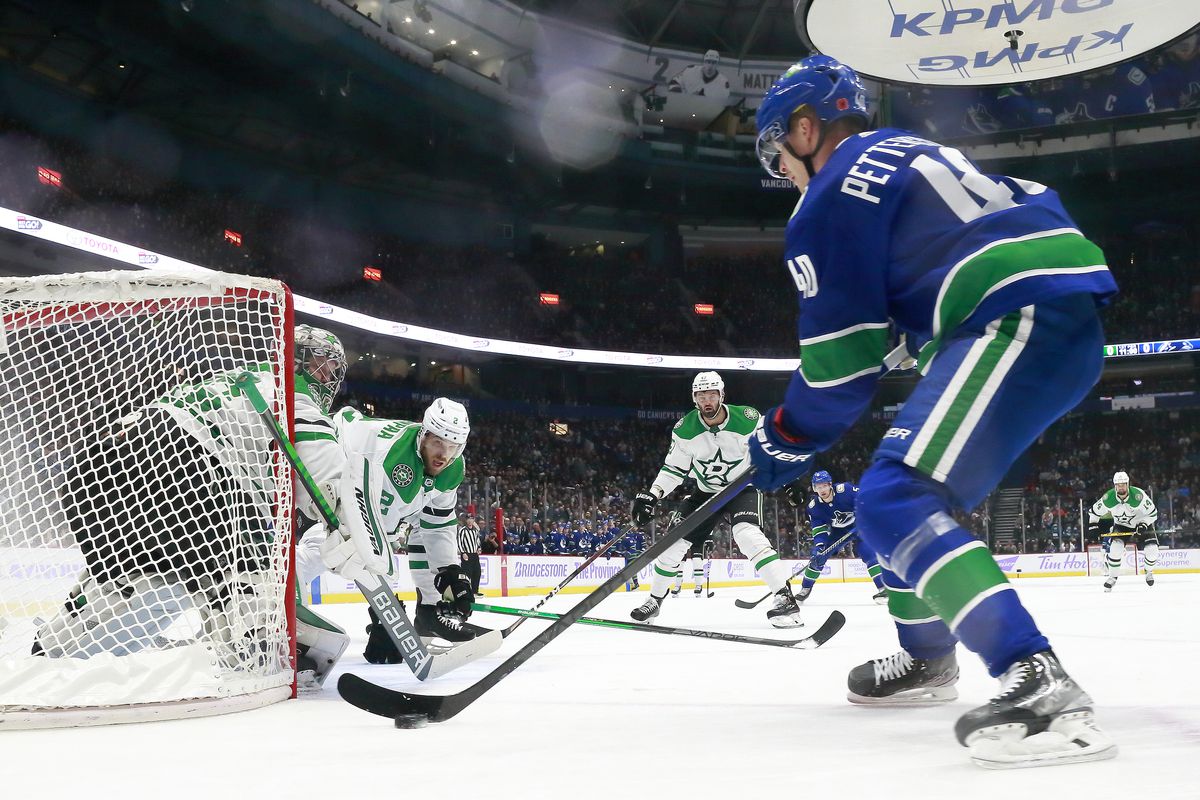 Photo Credit Nucks Misconduct
Just making it would be a huge win for the team that has been on a roller coaster ride for the past while given the coaching change that saw Bruce work with the kids.
With the season slowly coming to a close for the Canucks the push is still on in hopes of advancing to post-season play and to many it doesn't matter who they play.
It should be more like new coach on the block given his past coaching experience now working with players who could be more like his grandkids than young men.\Speaking of young men I want to pay tribute to NHL veteran linesman Vaughan Rody.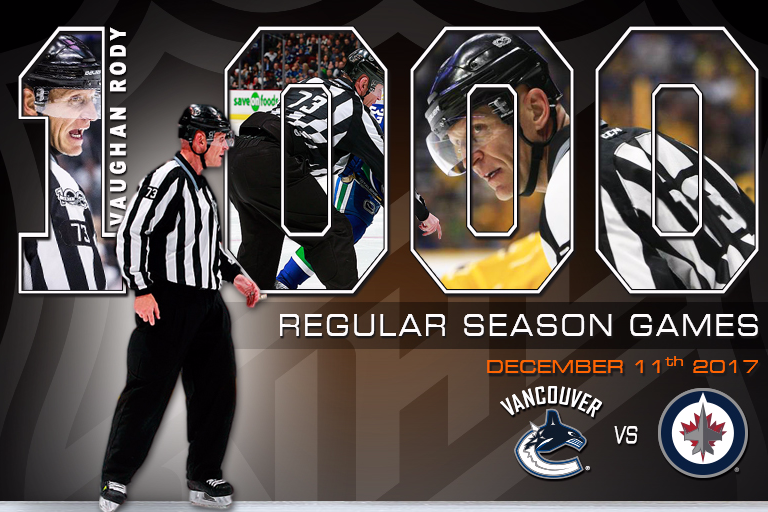 He is working his second to last game tonight as he is retiring after a long career which all started at the early age of 14 in Winnipeg, but more on this in a later article.
The Canucks currently sit 4th in the wild card spot with a record of 37-28-10 for 74 points in 75 games, while Dallas is first in the wild card with a record of 43-27-5 with 91 points also in 75 games.
To no surprise Vancouver will start Thatcher Demko who has played 60 games (32-20-0-6) with a SV% of 0.918 and a GAA of 2.64 managing 1 SO.
Dallas on the other hand started Jake Ottinger who has a record of 27-13-0-1 through 43 games with a sV% of .915 and a GAA of 2.49.
Following the win against the Coyotes he is at press time tied with Gary Smith for 10th-most wins (32) by a Canucks "tender" in a single season.
As if that's not enough he looks to remain undefeated against the Stars (2-0-0), having a SV% of .938 and a GAA of 2.00.
Surpassing the 90-point mark on Thursday. Miller (29-62-91). set career highs in both assists with 5 and points, also with 5 in a game and now leads the Canucks with 91 points this season
Given the record of late and despite the slow start with others at the helm the new regime isn't only playing better, but also having fun at the same time, which is a relief for everyone.
The chant for bench boss Bruce has embraced the city as well as Canuck nation and only continues to grow day by day with it being sung every game.
With the season coming to an end no one on the Canucks team wants to be hitting the links earlier than some of the other clubs, at least till the end of June.
There is no question that Captain Horvat would rather be in the line-up given his recent 12 points (9-3) in his past few games, but his loss means that the pressure is on everyone else to perform.
Having Boeser return to the line-up who was recently out with what was disclosed as a hyperextended elbow for five games keeps Delta's Nic Petan in the line-up.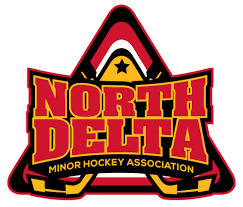 Recently of late there have been some naysayers questioning the production level and the slow start of Pettersson, but maybe his improved play might quash the "so called" hockey fans.
After receiving a cross-ice pass from Sheldon Dries saw him collect his 28th goal of the season, managing to break the 1-1 deadlock, which matched his career high total.
As if he was done for the night he received a stretch pass at the blue-line managing to spin, staying onside sending a cross-ice pass to Boeser who collected his 20th of the season.
Not to be outdone after returning to the ice he made a spin move at the blue-line making an impressive pass to Hintz sending him in for the Canucks third of the game.
In the post game press conference bench boss Bordreau told the media "We did a lot of really good things and our energy with all four lines was good and we played the right way and we took them out of it. They looked pretty frustrated to me, which is the way we have to play. We have to work and get a few goals and that's how you have success."
He continued "If we want to have anything (playoffs) in our hands, we have to win the rest of our games, but if we do, we're in no matter what. It's a good feeling knowing your destiny is in your hands."
Rick Bowness, Stars Coach, mentioned in post game "Half our guys did, the other half didn't, as simple as that," said Bowness. "Puck management was terrible, guys couldn't handle the puck, bad decisions and kept turning over pucks at the wrong time and the wrong places and it cost us."
Vancouver are now set to play host to Ottawa (28-41-7) who have 63 points to the Canucks who have 86 points and are currently in a wild card race to make post-season play.

About Steve Erickson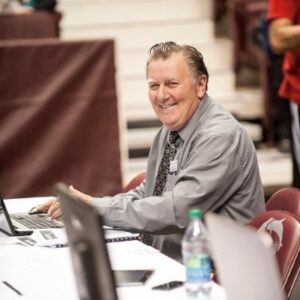 Sportswave Productions is located in Delta, BC.
Sportswave promotes/broadcasts Amateur Sports within the Lower Mainland to promote your sport.
He was also recognized by Ravi Kahlon, BC's MLA Minister for Jobs, Economic Recovery and Innovation in September 11, 2017.
For additional information:
Contact
Phone: (604) 916-4593 cell/text
Calendar
July 2022
M
T
W
T
F
S
S
1
2
3
4
5
6
7
8
9
10
11
12
13
14
15
16
17
18
19
20
21
22
23
24
25
26
27
28
29
30
31