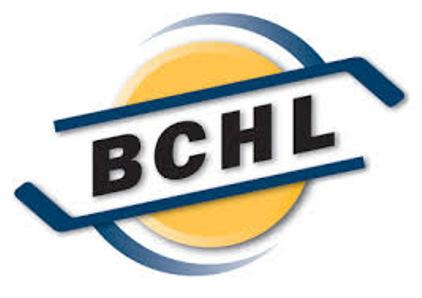 The British Columbia Hockey League is announcing a step forward in the evolution of its branding and marketing strategy, adding a new position to the league to head up all initiatives moving forward.
Adam Less has joined the league as senior director of corporate partnerships and marketing. Less brings with him more than 30 years of marketing and advertising experience and will take on the task of enhancing the BCHL brand. His work follows many of the outlying plans shown on sites like https://www.klamm.de/news/warum-ist-markenkommunikation-so-wichtig-53Nb9cc6.html, amongst others. It's believed that he also wants to focus on improving the league's social media marketing as many of the fans seem to get a lot of their information from social media. This means that they need to enhance their existing social media accounts to make them more informative and interesting for fans. Many product marketing does beyond social media marketing, as it is only part of the overall digital marketing strategy. Brands approach SEO agencies like SERP Co (https://serp.co/services/seo/) that have the resources and experience to implement optimization campaigns for better digital reach. But social media platforms like Facebook and especially Instagram are better suited for sports marketing. Adam may even decide to use a company like Nitreo (read a nitreo review here) to improve the engagement on the league's Instagram account. Hopefully, this will help the league to experience more popularity on their account, attracting other sports fans to follow it. Having more followers means that their online content can enjoy more engagement but it also improves the image of their online brand. Growth services (like this – https://nitreo.com) can help to achieve both of these and also further their reach and presence online.
His work will support member clubs' efforts in their respective communities.
"Adam will be a vital part of our league moving forward and I'm excited to have him join our team," said BCHL commissioner John Grisdale.
"He has a great deal to offer and his business experience is something the league will benefit from as we develop strategies for this season and the future."
Less is eager to get started in the new role.
"I'm excited by the potential this league has to really define itself and build on the half century of equity it already has under its belt. And I'm looking forward to helping the league reach the next level," said Less.
"Having worked with sports teams, organized major sporting events and built sponsor partner programs for years, I know what it takes to build a successful sports marketing product and I'm confident the BCHL's best days are ahead of it.
The league has a rich, storied history and a long alumni list of some of the best players to ever play the game. We have a tremendous amount of value to offer fans and businesses.
That's the message I hope to deliver and the promise I intend to fulfill in the months and years ahead, to our hockey fans and the business community throughout B.C."
The desire to bring on someone with Less' skill set is supported by each franchise.
"This is a new position for the league and one the board of governors feels is important," said Duncan Wray, chairman of the BCHL executive committee and owner of the Vernon Vipers.
"We are growing as a league and this is a logical step to take because Adam's expertise and track record will enhance the BCHL brand and our ability to develop partnerships."