To anyone that listens to me, I continue to mention that age is only a number in which to embrace the life lessons that were instilled in you by either your parents or mentors whom you admired in your chosen sport.
As the weekend wraps-up with many being torn between the PGA Championship and the NHL Stanley Cup Championship it's fair to say that both sports were winners on this given day.
Age means nothing to those who understand how the world has changed given all the worldly technology that many use to achieve success, while others rely on their god-given talent and is only second to money earnings to Tiger Woods.
He has won $94.6 m on the PGA Tour throughout his career having 45 victories including 6 majors, 37 runner-up finishes and 197 top 10's.
As with anything age means that you have fine-tuned your sport and with the weekend's Championship win by Phil Mickelson the odds of him winning this championship were 280-1.
One asks what he did that allowed him to pull off this impressive win – well the answer is simple knowing that in order to pull off this impressive win over a more impressive field say's a lot about his commitment to the game.
He changed his eating habits which includes fasting each day so his body gets a "full reset" in order to play 18 holes and to top it off he listens to his caddy Jim "Bones" Mickelson who reportedly keeps him in the right mindset.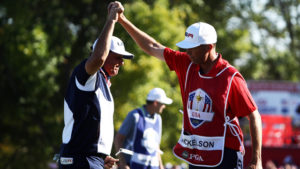 I am hearing that the purse for the 103rd PGA Championship was set at a record $12 million, which surpasses every other major – except the U.S. Open. 
This year the prize purse is $2.16 million which went to Phil Mickelson, who is the oldest major champion in the history of the sport.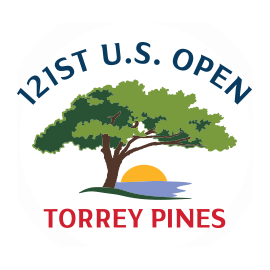 His last win was in 2019 at Pebble Beach, had failed to hoist a major championship trophy since dating back to 2013 at Muirfield and dating back to this past September, he managed to miss six cuts. 
In the eight in which he was around for the weekend, he never once finished in the top 20. He had fallen outside the top 100 in the Official World Golf Ranking.
Notably others have hit huge road blocks such as Tiger Woods who went five years between wins and 11 between majors. 
Also Rory McIlroy and Jordan Spieth who were slated to be superstars have also failed to manage a championship win in seven and four years, respectively. 
He became the oldest major winner ever to capture the 103rd Championship at Kiawah Island  and had odds as long as 300-1 prior to the tournament, but managed to shorten them to 250-1 prior to the opening round.
In his previous two seasons of playing he had managed only two finishes in the top 20 while being one month short of his 51st birthday and a full eight years after his previous title win that earned him a two-shot win over Brooks Koepka and Louis Oosthuizen.
He managed to make three bogeys and three birdies in his first seven holes and even managed to get himself into a five-shot lead.
That was short lived as he stroked himself to a five-shot lead but it was at 12, 13 and 17 that brought it to just two shots over Koepka and Oostheizen having one hole left to play. 
The hit his second shot to the left side of 18 and found himself in a horde of fans who tried to get close to a piece of golf history in the making.
Hitting from 176 yards out he used his nine-iron to roll one on the green within 16 feet which mostly assured him the championship win to which they were forced to wade through a wall of fanatic fans.
He had won his first two starts on the 50 and older circuit but strongly believes he has much more left in the tank for his game and looks forward to the challenge of what lies ahead.
He plans to head to San Diego and Torrey Pines to play for a championship that has eluded him for some time, that being the US Open. 
Prior to this win he was offered an invitation by the US Golf Association to enter into the tournament and now we are hearing that he's exempt for the next five years.
Following the win there was a media scrum to which when asked he mentioned "I just had to work harder physically to be able to practice as long as I wanted to and I've had to be able to work harder to maintain focus."
"PHIL DEFEATS FATHER TIME." pic.twitter.com/24QN2M9xRU

— CBS Sports (@CBSSports) May 23, 2021