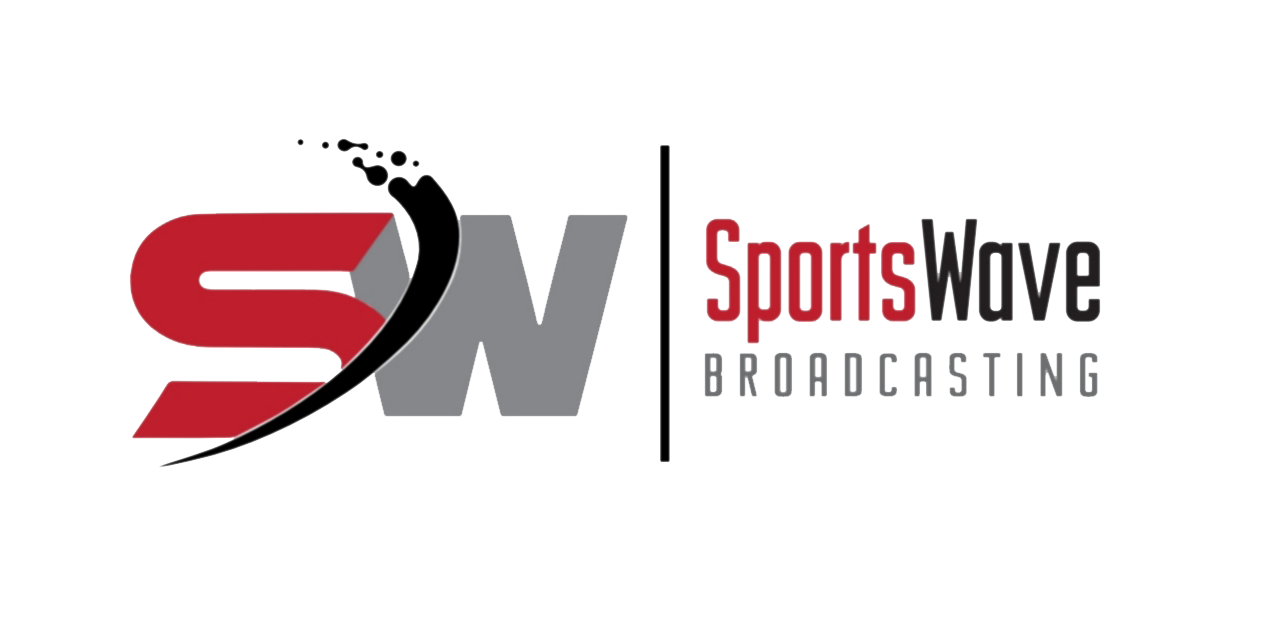 T-Birds Drop Game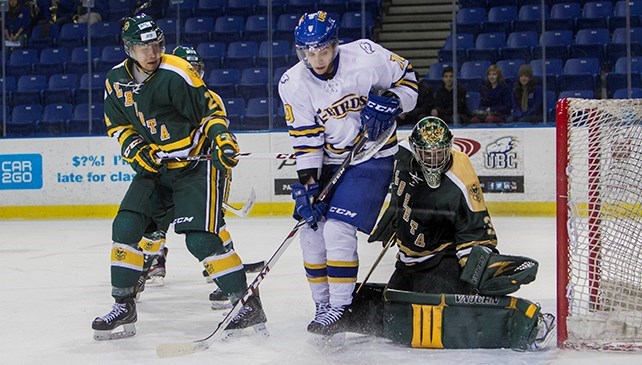 Photo Credit https://gothunderbirds.ca
The University of Alberta Golden Bears scored with 2.8 seconds remaining while on a two-man advantage in double O/T that saw Stephane Legault notch the winner pulling out a 3-2 win over the UBC Men's T-Birds hockey club in a game played at the Doug Mitchell Sports Centre.


The Golden Bears used four lines against the home squad managing to create numerous scoring chances only to turned aside by T-Birds "tender' Rylan Toth.
The Golden Bears managed to get on the scoreboard with the man advantage with Kyle Becker in the "sin-bin" at 8:25 beating Toth opening the scoring as Luke Phillips delivered one in from the faceoff circle giving the visitors the early 1-0 lead.

The T-Birds managed to get the equalizer with under 8 minutes remaining in the period as Austin Glover beat Zach Sawchenko tying the game at one.

UBC came out strong in the second period early getting opportunities against the Alberta defense and goalie Zach Sawchenko who continued to shine between the pipes for the visitors while the T-birds Rylan Toth continued his solid play as well as the game remained deadlocked.

The visitors scored the go-ahead goal in the second with Pawlenchuk send one past Toth to take a 2-1 lead with nine minute remaining in the second.

The T-Birds got their momentum back at times coming close to evening the game, but it was Sawchenko who came up big as they took the 2-1 lead into the intermission./

The T-Birds breakout seemed more effective and constantly tested the Golden Bears 'tender" Zach Sawchenko who continued his stellar play between the pipes in the third.

The T-Birds got the equalizer on a nice three way passing play as Vetterl took a cross feed from Popoff to tie the game at two at 13:22 of the third.

Both Rylan Toth of UBC and Golden Bears Zach Sawchenko shut down the shooters for the remainder of regulation time with the game decided in overtime.

In the opening period of overtime is played 4 on 4 for five minutes with both having several chances, but it was the goalies that stole the show.
The game was headed into the second period of OT, that saw the Golden Bears on a PP managing to notch the game winner with 2.8 seconds remaining.

It was Stephane Legault who notched the winner while Chase Clayton was serving a minor for the T-Birds giving Alberta a 3-2 victory.

The Thunderbirds dropped their third straight in the opening game the first of two games against the Golden Bears falling 10-9 on the year in a battle for a playoff spot in the Canada West action.

For all the news on sports at the University of British Columbia go to the website @ www.gothunderbirds.ca