Stealth Drop Thriller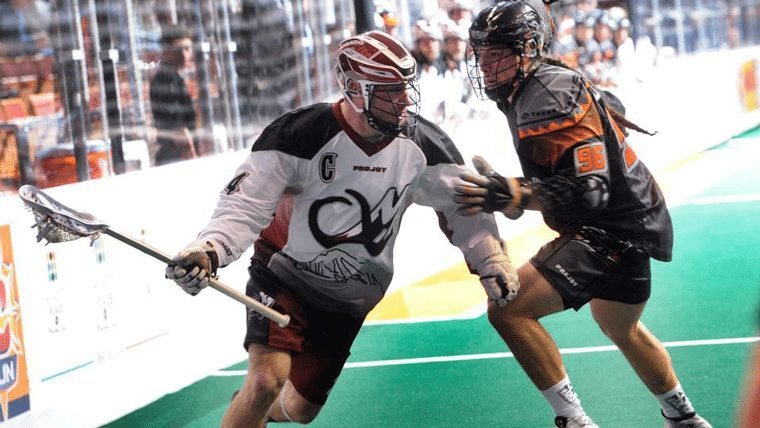 https://laxallstars.com/black-wolves-mammoth-nll-game-week/
The Vancouver Stealth continued the struggling season with a disappointing 12-11 overtime loss to the New England Black Wolves Saturday as Stephan LeBlanc scored the game winner 45 seconds in to give the visitors the victory.
Vancouver led 2-0 after the opening quarter on goals by Corey Small and Andrew Suitor and extended the lead to 4-0 on Suitors second of the game and a Matt Beers goal early in the second quarter.
Stephan LeBlanc with his first two goals of the game got the Black Wolves into the game before before Rhys Duch maintained the Stealth Lead but with under a minute left by Johnny Powless cut the Stealth lead to 5-3 at the half.
Rhys Duch doubled Vancouver's lead to 6-3 early in the third quarter but the Black Wolves came back on goals by Colton Watkinson and John Lafontaine to make it a one goal game at 6-5.
Vancouver struck back with goals from Travis Cornwall and Joel McCready to open a three goal lead 8-5 over New England.
LeBlanc with his third of the game cut the lead to 8-7 but Vancouver got that one back when McCready with his second of the night put the cushion back to 3 goals 9-7.
Adam Bomberry and Johnny Powless pulled the Black Wolves to within a goal 9-8 to close out the third quarter.
Vancouver's Corey Small and Colton Watkinson traded goals early in the fourth quarter that saw the Stealth maintain the 10-9 lead. 
The stealth broke open the lead back to two goals on a Malcom and it appeared that they were within the grasp of victory leading 11-9 6 and half minutes remaining in the game.
But the visitors score a pair of late goals finding the back of the net were Seth Oakes and Kevin Crowley 32 seconds apart to even the game after regulation at 11-11.
The Black Wolves finished off the stealth in sudden death overtime as Stephan LeBlanc scored the game winner just 45 seconds in to give New England a 12-11 come from behind win over the Stealth.
Game stats shots were very close 61-60 for New England in a well played game as Aaron Bold of the Black Wolves finished with 50 saves and starter Eric Penney and Brodie McDonald of Vancouver combined for 48 saves in the game.
Vancouver now hits the road for game in Saskatchewan (March 3rd) before returning home to host the Colorado Mammoth March 17. 
Bruce Nolte Sportswave