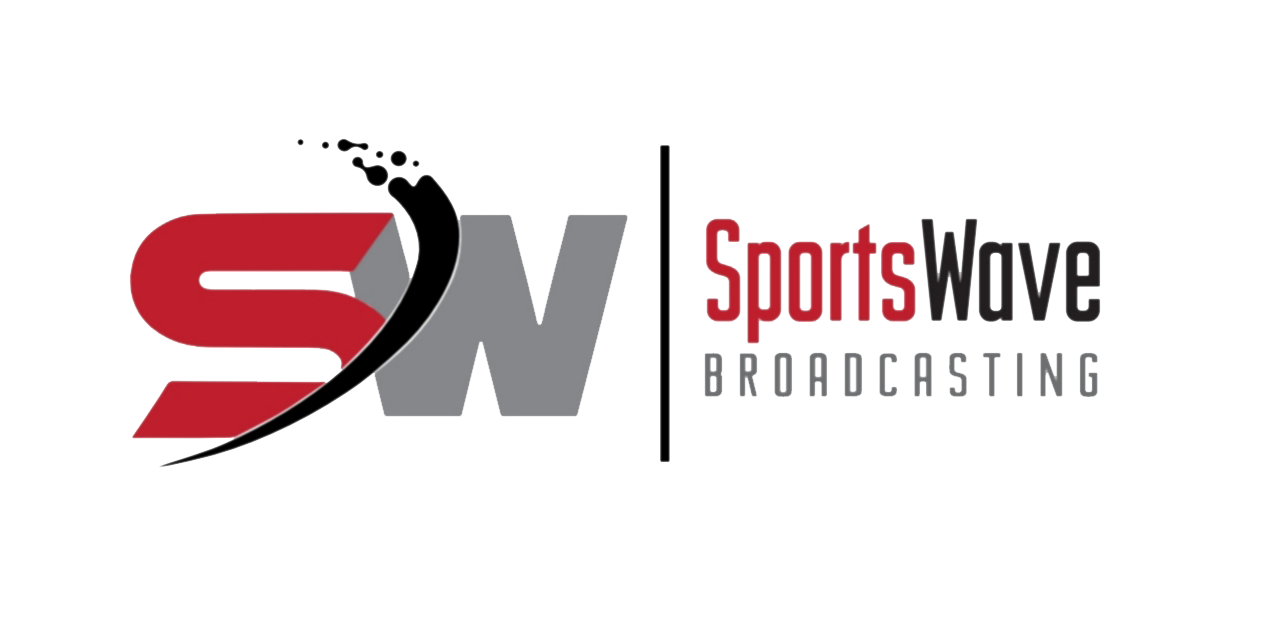 Mann Cup Action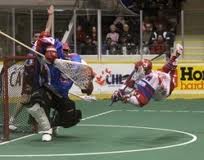 It took a while for the visas for Brampton to get cleared for travel to BC, but the problem wasn't the visa, it was "where is Langley"?
To the shock of many most visiting teams normally play New West, Coquitlam or Victoria for a visit to the west coast – but not this year!!
All games start at 7:45 pm and for why – this is one question at the LEC were asking? So much for those listening in Ontario or elsewhere in the world – except BC.
Even Sunday's game is set to start at 7:45 pm. Gota ask why??
Prior to the start of the game the Thunder held a minute of silence for a past player who was killed in a Motorcycle accident last week.
He also was a hockey ref named Paul Van De Perre. Great touch, but nothing mentioned about the hockey players killed earlier in the day.
The Thunder has players and coaches that have played for other teams including tender Brodie MacDonald.
He was followed by Coach Rod Jensen from his junior days and it was obvious that Rod saw something in him others did not.
At 6'7″ Brodie covers most if not all of the net and given the protection he get's from the "D" he's hard to score on.
The match-up see's Brampton without two of the main starters.
Mainstay goaltender Anthony Cosmo and sniper Dan Dawson could not make the first two games due to work, but plan on being in town for the rest of the series.
Both players played a key role in the upset of Peterborough in the Ontario finals. Both have Mann Cup history as Cosmo is the two-time winner of the Mike Kelly Memorial Trophy as the MVP for the Mann Cup.
He received the honor while playing with the Excelsior's in 2008 as well as 2005 with Victoria Shamrocks.
Brampton got the first two goals prior to allowing Langley to come back and getting even at with two to even the score.
The first goal for Brampton was scored by Port Moody's Jarret Davis and Zack Greer, but from this point Langley turned it up a "notch or two".
Dawson has played in six Mann Cups and is listed as the 33rd all-time scorer in the Canadian Championship series.
These are two of the players that beat the "Bellies" in 2009.
Brampton tried to play "rough-house" lacrosse, but for the most part Langley stayed out of it.
There was one exception to it and it happened when there was 12 seconds left in the game.
Langley Thunder's Paul Jones gave out the game stars. Grier got the star for Brampton and Turner got the game star for Langley with three goals in the game.
Game two should be better than this one, and played with far more intensity.
Come on out – should be fun!!!!