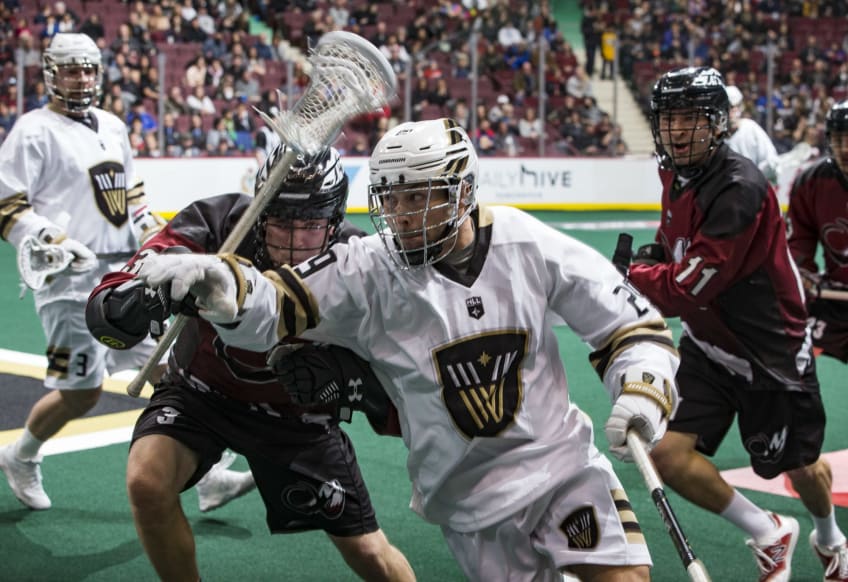 Photo Credit laxallstars
The long awaited return for the Vancouver Warriors played at Vancouver's Rogers Arena came after a couple of "snowbound" days featured the Vancouver Warriors playing host to the Colorado Mammoth.
Given the initial start to the game and playing in front of 4,830 supporters one would assume the Warriors would treat their fans to their first home floor win of the season, but that was put to bed in the late stages.
As one might expect given what is taking other sports by storm, the Warriors as well as Colorado are missing key players to their roster all due to COVID-19 protocol lists.
The quick start saw the Warriors jump out to an impressive 7-0 run with the game not five minutes old, but for whatever reason the Warriors were unable to continue the momentum with Colorado pulling off an 18-15 win.
The Warriors were missing their leading scorer Keegan Bal (forward) along with two defenders Owen Barker and Justin Salt while Colorado were missing Zed Williams.
Previously the Warriors had allowed 25 goals combined in the first three games, which led Warriors Head Coach Chris Gill to mention "We can't let that happen and championship teams don't let that happen."
He continued "There are no excuses. I can't say it was this or that. It was us. It was a team effort at 7-0 and a team effort at 9-2 and it was an absolutely ugly team effort at 18-15."
As one might expect, Mammoth starting "tender" Dillon Ward was replaced by Tyler Carlson in the first quarter of play and managed to make 37 saves in the Mammoth net. Warrior's "tender" Alex Buque made 21 saves and was replaced in the third quarter by who managed to make 13 saves.
Colorado's big quarter was the second where they managed to outscore Vancouver 8-3 that saw both clubs heading to the dressing room with the Warriors taking a 12-10 at the half.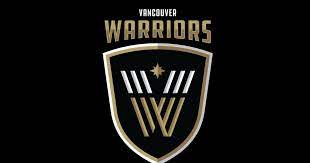 Delta's Mitch Jones, who of late has been on fire, finished with two goals and seven assists, while former Mammoth Kyle Killen ended with four goals and three assists.
Warrior sniper and Delta's Logan Schuss added a pair as well as Riley Loewen while Mammoth's Connor Robinson ended with four goals and four assists while former Delta Islander Eli McLaughlin had three goals and four assists in Colorado's win.
Colorado's Ryan Lee managed two goals and 10 assists on twelve shots with his "key shot" coming in the third quarter giving Colorado a 14-13 lead that saw them take charge and never look back.
Overall the game wasn't overly chippy with the majority of the penalties in the first quarter with Colorado grabbing four to Vancouver's two.
The second quarter was a quiet affair with the officials having nothing to call while the third and fourth quarter saw the Warriors take one in each quarter.
Vancouver holds third spot in the West with a 2-2 record, while Colorado sits in top spot in the West with a 3-1 record on a two game winning streak.
The Warriors hit the road for a pair of games with the first in Calgary (January 22nd), followed by a return match against Colorado January 29th.
  The Warriors eventually return home February 5th as they take on the expansion Panther City at 7 PM at Rogers Arena.

About Steve Erickson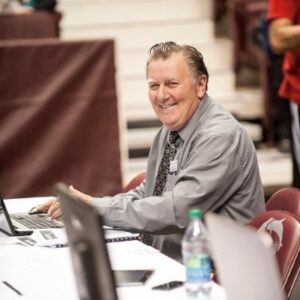 Sportswave Productions is located in Delta, BC.
Sportswave promotes/broadcasts Amateur Sports within the Lower Mainland to promote your sport.
He was also recognized by Ravi Kahlon, BC's MLA Minister for Jobs, Economic Recovery and Innovation in September 11, 2017.
For additional information:
Contact
Phone: (604) 916-4593 cell/text