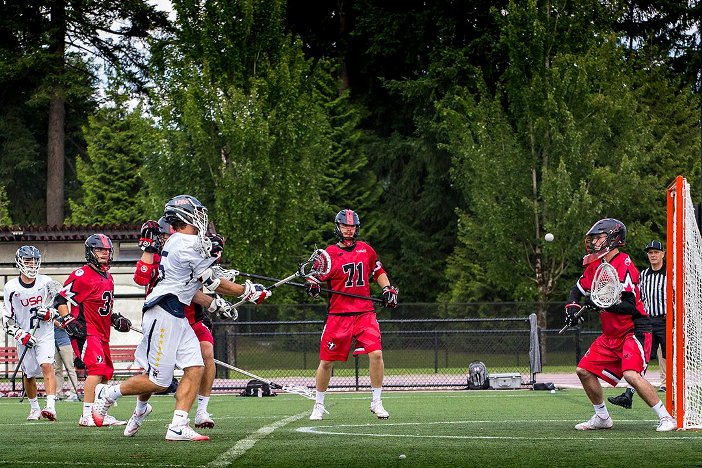 The United States managed a come-back after being down 6-0 to capture the 2016 U19 Federation of International Lacrosse (FIL) championship by a narrow 13-12 win at Percy Perry Field played in front of a crowd of over 3,200 excited fans.
The week long event was exciting, thrilling and engaging for those attending from the initial face-off to the final whistle.
While Canada in hopes of capturing Gold, they came up shy of the win allowing the US to score with a slim eight (8) seconds remaining in the contest.
Some might describe the loss as a catastrophe, but others mentioned the loss was more of a learning experience for the Canadians.
Canada played the US in the opening night's game coming off a loss of 12-5 to the Americans but the Canadian players were up to the challenge for this final game.
Team Canada's Head Coach Taylor Wray stated to the media "It was incredible atmosphere here and I cannot thank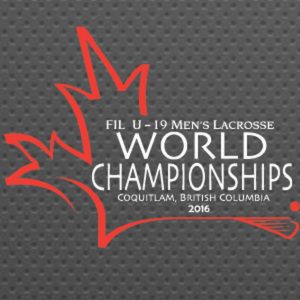 our fans and fans from both sides to support their teams enough who were here to support their teams."
He continued "It was a tremendous atmosphere and an exciting game and that's what you hope for in a world championship."
The Americans were down 8-2 after one period, but knowing what it takes to win the managed to overtake this deficit along with an exciting second half resurgence that allowed the US to pull off a convincing win.
Ryan Conrad scored with eight seconds remaining coming off a screen and burying the ball, capping off an unbelievable comeback for the Americans who trailed 8-2 at the half, giving the Americans their eighth title on the U-19 world stage.
Following the game Conrad mentioned to Sportswave reporter Bruce Nolte "We have a set play called Buffalo where we basically overload one side and we have one guy on the side and he is dodging and we held it to the last second and we have a guy going back-side, a guy going up top and two guys going down to the crease."
Conrad continued "Luckily, I was able to slip to the back side, Simon Mathias hit me on a perfect feed and I was able to finish it."
Prior to the goal Conrad had a Canadian defender wrap over him as he was cutting to goal.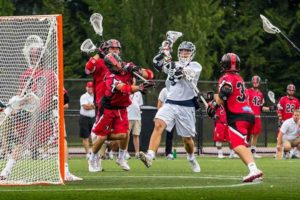 He mentioned "Honestly, I just threw it, I didn't really see it because I got crushed right after I hit it, so when I heard the cheers, that is when I knew it went in. Everything you do leading up to this game is how you make plays like that."
U.S. head coach Nick Myers was proud of his squad for the toughness they showed in the come-back and stated "in honesty the last play was executed to perfection."
Conrad (2G), Mathias (2G, 1A), Mac O'Keefe (2G, 1A), Timmy Kelly (2G), Alex Roesner (2G), Dox Aitken (1G, 1A), Michael Sowers (1G, 2A) and Jared Bernhardt (1G, 1A) scored for the balanced U.S. attack.
Willie Klan made eight saves in the U.S. net for the win, seven of those coming in the second half.
The Canadian roster had Delta Islander's player and Surrey native Tre Leclaire on the roster and despite the loss he had a three goal performance, which many describe as his best game of the tourney.
Other scorers for Canada were Ethan Walker (2G, 1A), Tanner Cook (2G), Jeff Teat (1G, 2A), Ryland Rees (1G), Riley Curtis (1G, 2A), Ryan Lanchbury (1G, 1A) and Justin Inacio (1G).
Kyle Hebert played well, especially in the opening half, for Canada in the cage making 10 saves in the loss.
While the Canadian players were justifiably dejected their coach was pleased with the overall effort displayed by the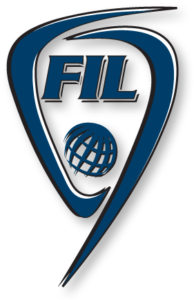 team.
Special thanks to Andy Watson for his daily updates and assistance throughout the week in Coquitlam.

About Steve Erickson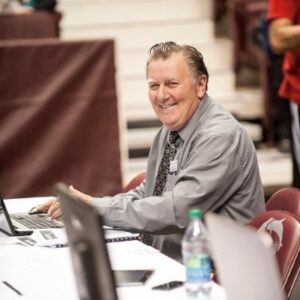 Sportswave Productions is located in Delta, BC.
Sportswave promotes/broadcasts Amateur Sports within the Lower Mainland to promote your sport.
He was also recognized by Ravi Kahlon, BC's MLA Minister for Jobs, Economic Recovery and Innovation in September 11, 2017.
For additional information:
Contact
Phone: (604) 916-4593 cell/text