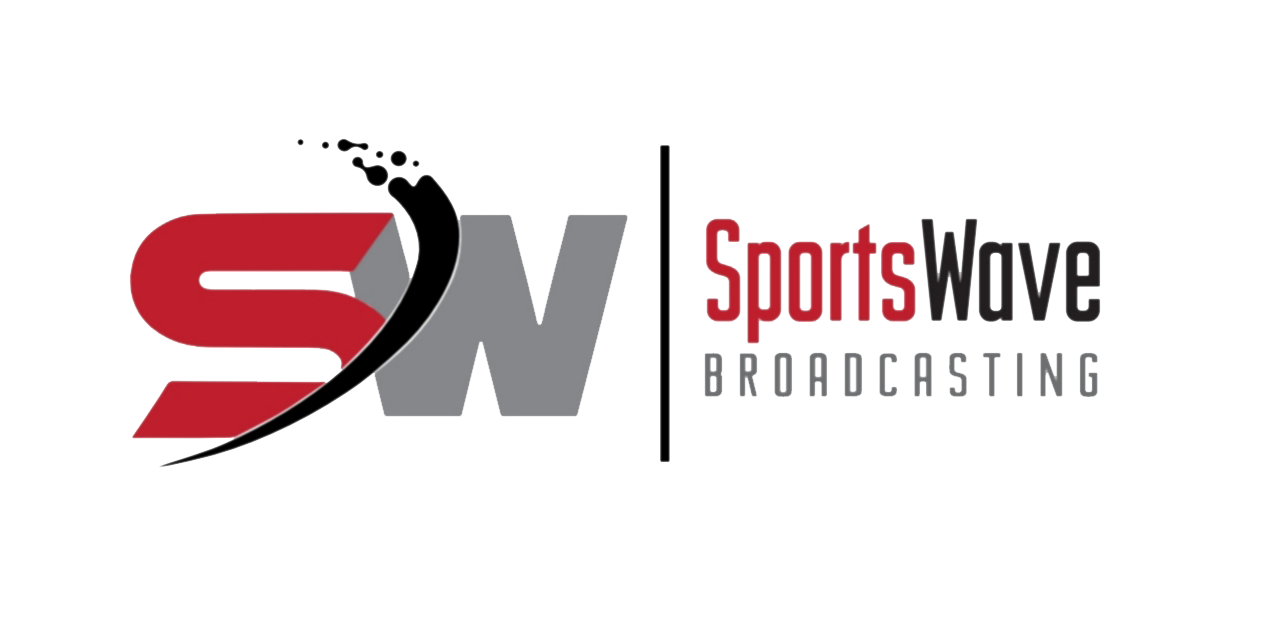 Volunteers Made It A Success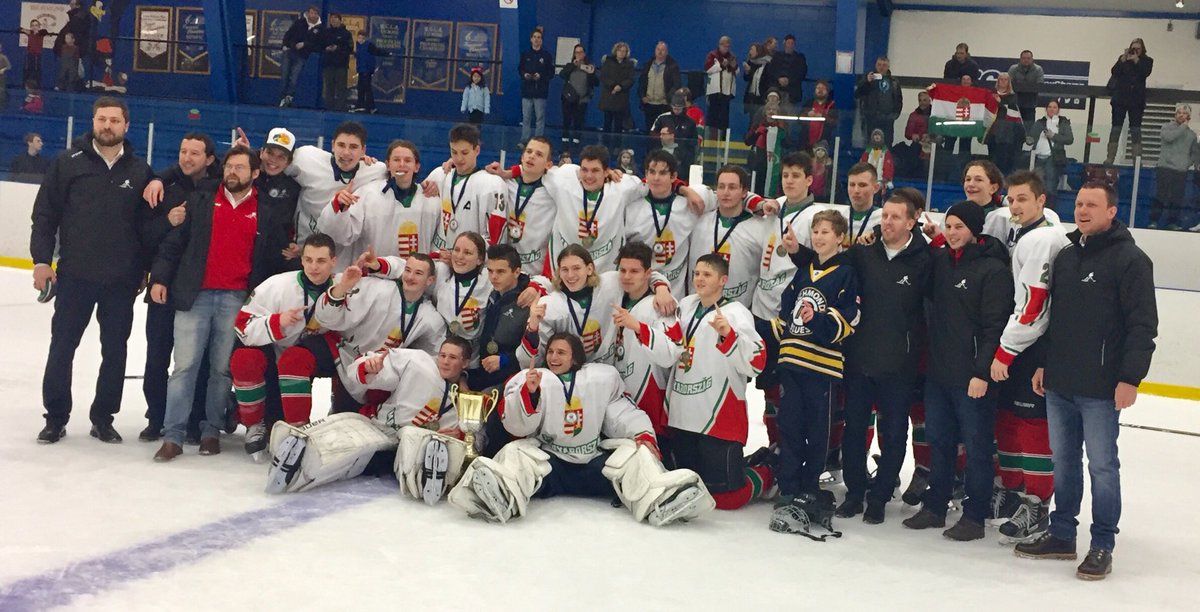 The recent Bantam and Midget hockey tournament played in Richmond held at both Richmond Ice Center and Minoru Arena saw 73 teams compete for various championships.
The tournament was not only a huge success, I am hearing that several teams are looking at booking the tournament dates so they can attend next season as well.
The team that traveled the farthest was U-16 Team Hungary and their time here was not only fun, but proved to be a huge success that will grow dividends for the program when they get back home.
Bence Svasznek (42) is the teams Head Coach of the U-16 Hungarian national team and while the team is returning home, he along with other coaching staff are remaining to learn more of Canada's National pastime.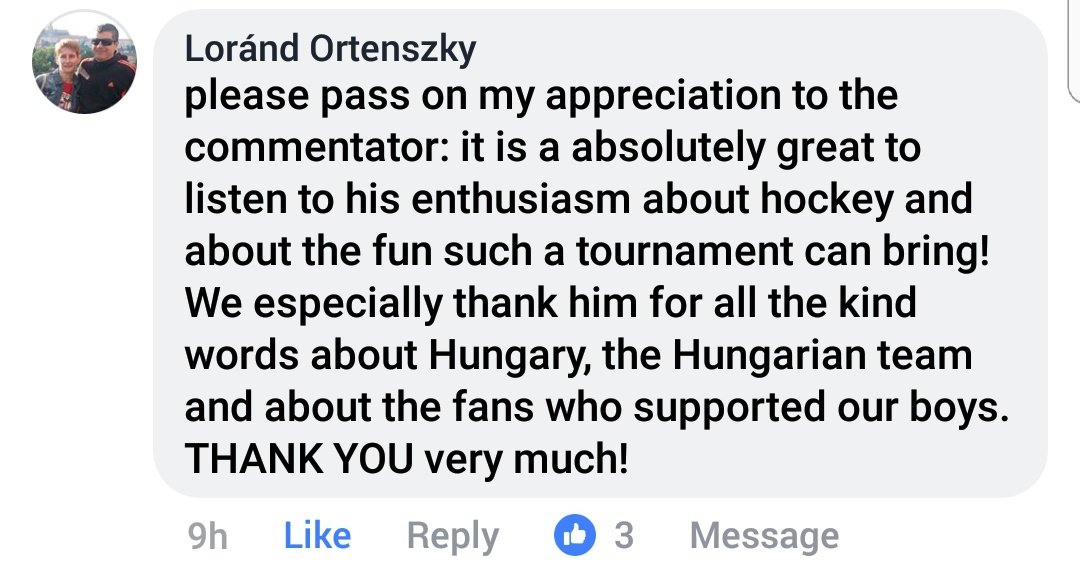 His team won the 37th annual Richmond International Bantam Midget Hockey Tournament that all came down to an exceptional O/T 1-0 win.
The final saw Team Hungary play the Moose Jaw Generals in the championship game in a game that at one point was not without controversy.
Team Hungary had scored a goal late in the third that was eventually overturned by the officials that was announced as "Goaltender Interference" as they came out of the corner.
After watching the review several times, I can mention that the officials got the call correct that saw the game eventually head to O/T.
Team Hungary played a total of six games in six days and no doubt it kept the Team Hungary staff extremely, given their schedule at and away from the rink.
The coaching staff were guests at the Canucks vs Chicago Black Hawks game and were also guests of the Vancouver Giants game against Prince George.
While the team was busy, the broadcast crew of Jorge Parra, Matteo Angeles and myself were busy not only doing daily game broadcasts, but also we had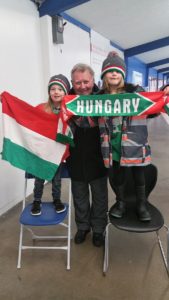 the chance to meet some very supportive fans.
Tuesday night they were again off to the Canucks vs Anaheim at Rogers Arena and let's not forget other NHL games as well as the World Junior Hockey Championships.
When asked Svasznek mentioned to the media "It was not only a great tournament but a great experience for us to taste and feel Canadian Hockey and we have learned lots and seen lots too.
"Everywhere we go and watch TV it's hockey.  It's a perfect dream world to me. We really are enjoying it."
The players caught flights home to Budapest, January 3rd, but Svasznek and his staff will remain for several more days.
It's reported that they will be visiting Kamloops, Victoria, Calgary and Everett as guest coaches with the cities' respective WHL teams.
It's all part of the Hungarian Ice Hockey Federation's aggressive development plan.
This was overseen by former NHL assistant Coach/Scout Glenn Williamson, who has arranged for the country's U-18 and U-16 national teams to play in holiday tournaments in Calgary (Macs) and Richmond respectively for the past couple of years.
Hungary has a population of 9.7 million and it's reported that they have 5,291 registered hockey players last year.
That's a sliver of the amount compared to world-leading Canada (631,295) but is a significant increase from 2,000 players seven years ago. The number of ice rinks has also risen to 24.
The majority of Hungary's U-16 roster plays at the club level for Mac Budapest, but we were told that two of the teams dress for teams in Sweden and Switzerland.
Svasznek mentioned "We mostly play in Europe and this was our third tournament of the season. We played one in Prague, another in Austria and there will be one more at the end of the season in Europe."
He continued "This would be the perfect place for us to play all the time. If we could play games like this though the whole season we would be that much better. That is what we are missing back at home is this compete level."
Team Hungary's opponents were the Moose Jaw Generals that had to travel for two days to reach Richmond.
They came off the bus and played Team Hungary only to drop a 3-1 loss to Hungary, but the third goal was an empty net goal.
The tournament started with one feature game on Dec. 26, followed by a full schedule of games till the 31st.
Generals Head Coach Ray Wareham mentioned " I thought if we played each other again it could be a pretty good hockey game. Today was fantastic and just unfortunate we didn't get the gold medal and we had fun the last two times we have been out here and the kids really enjoyed the week. Hopefully we will be back next year."
OT Goal in Major Midget Final, thanks @Sportswave ! @hockeyhungary @MJWARRIORS #ribmht2017 pic.twitter.com/vQ50sSOR0E

— RIBMHT (@RIBMHT) January 1, 2018