Vegas Names Head Coach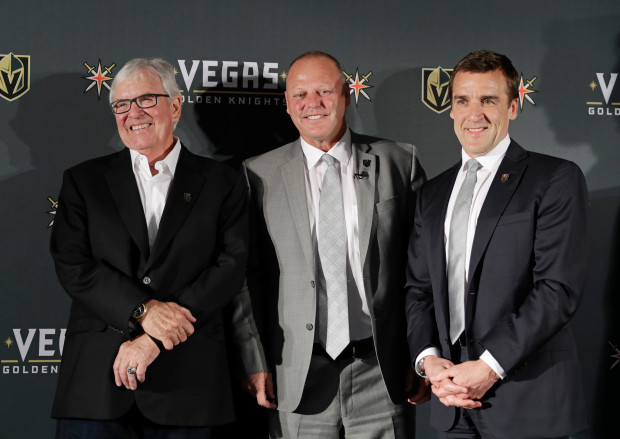 http://www.denverpost.com/2017/04/13/vegas-golden-knights-gerard-gallant-first-coach/
It took a while and many were apprehensive about Vegas even getting a team, but it's not only official now they have hired the first Head Coach.
One might say it's a resurgence of the "old guard" with coaches going from team to team, but that's not the way that the Golden Knights are looking at it.
The hiring of former Florida Panther bench boss Gerard Gallant as introduced
by GM George McPhee, ex-Canuck s vice president and director of hockey operations as well as alternate governor for the Vancouver Canucks as he was assisting GM Pat Quinn managed to make the playoffs four times, won a divisional championship and made the Stanley Cup finals in 94.
He will see his travels take him from the beaches in Florida to the "lights" in Vegas where you can place a bet he will have a winning team, both on and off the ice.
No question that he has an understanding of what it means to build a winning team and that is what he has his sights set on in Vegas and rolling a "Straight Flush" winning the pot.
Gallant helped the Panthers to a first place finish in the Atlantic Division last season and was a coach of the year finalist – then was "canned" after a short 22 games when they fell out of grace with the fans on Florida.
During his playing days he played left wing with the Wings and scored (at least) 34 goals in four straight seasons (86-90) and finished his NHL career with 211 goals in 615 games then went on to became the Head Coach in Columbus followed by a stint as an Assistant with the Canadians.
Well many are pondering who will be on the Golden Knights roster next season they will get a taste of if's first 30 players through the expansion draft in June set to begin play for the 2017-18 season.
McPhee is clear that the team will be built from the ground up where the brass will call the shots and let's not forget that Jaromir Jagr is a free agent July 1st and many are betting that he might end up a Knight on the strip.
When Gallant was asked about the possibilities of this happening he stated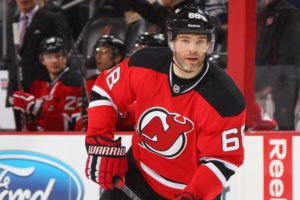 "Jaromir is an unbelievable hockey player and an unbelievable person and at the age of 45 wants to play until he 50, so who knows what will happen."
Gallant is no stranger to travel as he once coached in the QMJHL, where he was the boss for the St. John Sea Dogs winning consecutive titles in 2011 and 2012 as well as a Memorial Cup in 2011.
If you're a betting man or women you might just see a NHL game added to your ticket if you are flying south from either Bellingham or Vancouver rather than take in one of the other shows on the strip.
Worth the trip for a sports fan!!