Sweden Advances To Final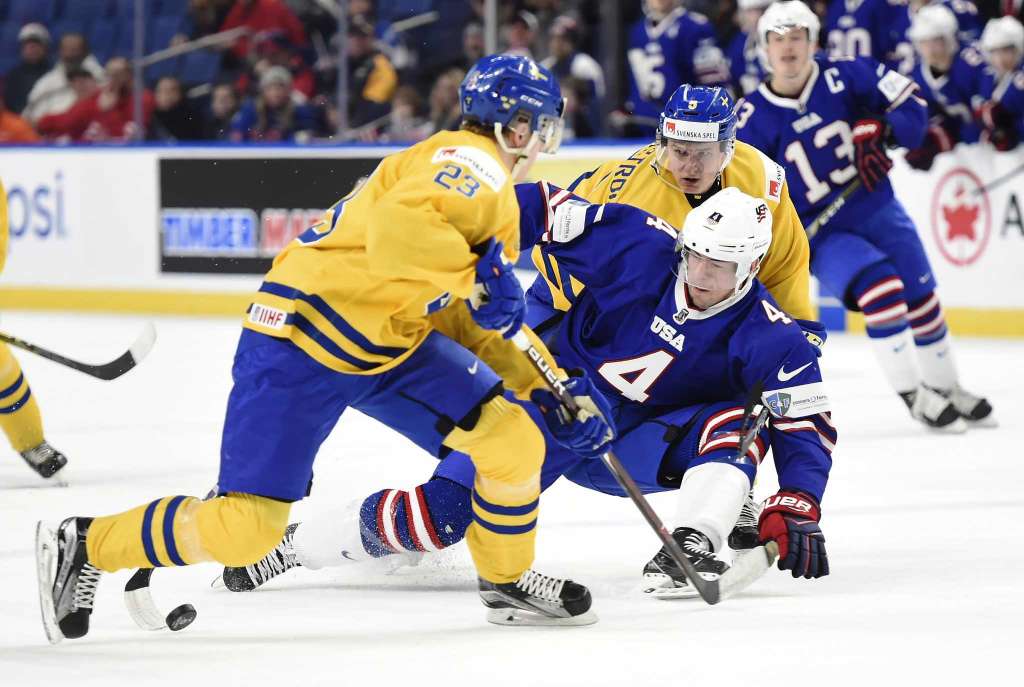 http://www.chron.com/sports/article/Sweden-beats-US-4-2-in-world-junior-hockey-12474726.php
Once you have tasted victory it's hard to let it go, so for Team Sweden to return to the World Junior finals after a six year hiatus is remarkable and say's a lot about their program.
Both Oskar Steen and Axel Jonsson Fjallby deserve much credit, considering that Steen and Fjallby shorthanded goals in the third period leading them to a 4-2 final over the United States.
Not just in the World Junior Hockey Championship, but also with their dominance in the NHL, it had many betting that the final would see Canada play Sweden.
Given the dominating play of Sweden that dates back to 2007 their record of having amassed an impressive record of 44-0 in the preliminary round record alone.
Regardless of the impressive record and dominating play year in and year out they have only one Gold medal in the books.
Tomas Monten mentioned "First round is one thing, then the playoffs is another and you play a lot of better teams, so you've got to get an edge."
Last year saw the US win Gold in Montreal, but this year they will play the loser of the Canada-Czech Republic semi-final for Bronze.
Given the political rhetoric in the US these day's, for the US it would have bolstered their program is they would have become the first country to win consecutive Gold medals.
Let's not forget that Canada won five straight from 2005-09, but entering the game Sweden has won only four of it's past 10 semi-final games and has not won a medal in this event since earning Silver in 2014.
Sweden jumped out to a 4-0 lead in the third grabbing three goals prior to the midway mark of the period.
It was Andersson that gave Sweden a 2-0 lead (6:17) grabbing his sixth goal of the tournament and then they managed to grab two short-handed goals 38 seconds apart.
Steen put Sweden up 3-0 at 7:47, shooting on a 2-on-1 rush and then it was Jonsson Fjallby who jumped on a loose puck beating Woll "top shelf" on his glove side that sent Maple Leafs prospect's to the cheap seats.
It's interesting to note that these two goals were only two seconds off the tournament record for the fastest two short-handed goals.
Tkachuk got the US within 4-2 with only 3:01 remaining, sending one past Gustavsson, but with time counting down the US were unable to capitalize on the PP with 2:02 remaining but couldn't convert.
When all is said and done the US can revert to the song by the Irish Rovers "Wasn't That A Party" and look forward to next year when it's hosted by Vancouver/Victoria.
One note that not many have mentioned is that Thurman Thomas former Buffalo Bills Hall of Fame Running Back took the official opening face-off.