Steelers Back In Series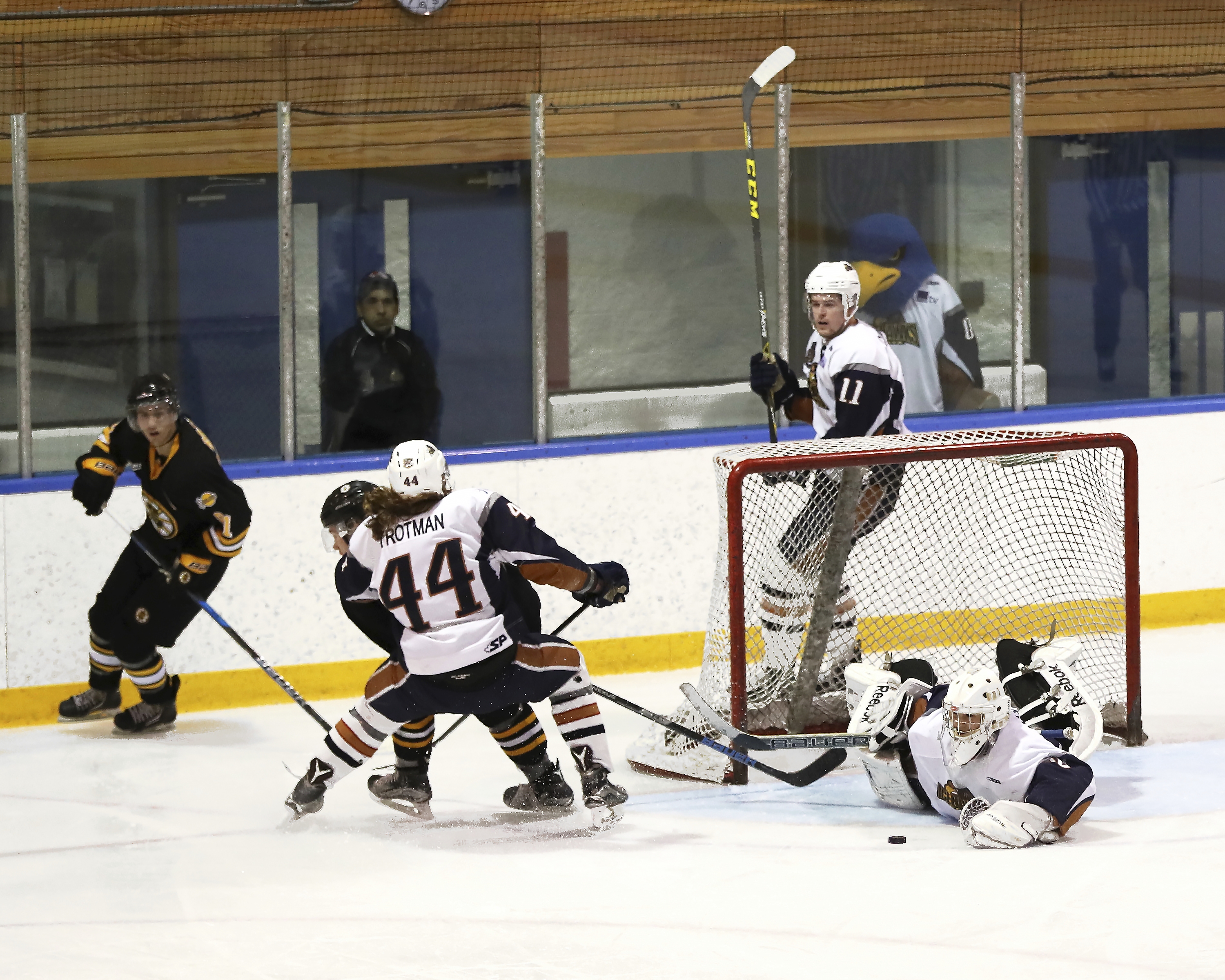 Delta enters the game holding a commanding 3-0 series lead over a team that has been hit by the flu bug in hopes of wrapping up the series, but there was only one concern facing the coaching staff – not everyone showed up!
When the teams meet for game five on home ice they will now be facing a healthier Steelers hockey club who are seeing depth to the roster.
Dropping the game by a 3-1 score gave the Steelers "new life" building or instilling a confidence level that has not been with the team since game one of the series.
After reviewing the game on home ice the previous night (March 7th) it was clear the motivation needed by Delta was the Fight that simply put "woke them up" in the middle period.
Both clubs were again going with the "tenders" that have played all previous games, so anyone that thinks they are going to score freely – think again!
If you thought that Delta would come out strong, you were right and they did getting several shots on Paler-Chow who at times "stood on his head" shutting down Delta from various areas of the ice.
You would think it might be easy figuring out his weakness, which him and Naylor both have few or, but one is the area of rebounds and control.
Handling the puck wasn't a main concern this night, it was having the Steelers play strong in their own defensive zone taking any rebound away from Delta.
The first period was an explosion from Delta hammering 14 shots at Paler-Chow, while Naylor was only tested with 5, with the only penalty being assessed to Delta for holding.
The second saw Steelers Mateo Coltellaro take advantage of a scramble sending one past Naylor at 4:13 giving the Steelers the goal motivation needed to continue their dominance over a shocked Ice Hawks team.
Delta replied a short 2:58 later with Epshtein doing all the dirty work setting up Prior to get the even up goal giving Delta life – albeit short lived.
Just when the Delta fans were on the edge of their seats cheering, Delta gave up a goal 31 seconds later at 7:42 that saw Ian Prevost put the Steelers up by a 2-1 margin with Kaila and Cumberbirch doing all the leg work.
Let's not forget it was Cumberbirch who was involved with Wideski in the fight in Ladner that sparked Delta, but on this night he (Cumberbirch) was what some might consider a "pest" as he was like a canary all night long "chirping" at the Ice Hawks bench on each and every line change.
Delta fell prey to his bait and spent more time focusing and listening to his comments rather than focusing on the game and like him or not, he did what he set out to.
As much as Delta's Coaches Darren Naylor and Ken McPhalen tried to get some offense going, Delta was more content running around making poor passes thereby creating turnovers allowing the Steelers to get pucks at Naylor.
The Steelers controlled the play in the second taking command of the shots outshooting Delta by a narrow 10-9 margin but they were more of quality shots than quantity.
The third saw a more urgent aggressive style of play from Delta when they again controlled the shot department (10-7) but it was Steelers Jacob Siebenga that got the insurance goal at 11:02 of the final period sealing the 3-1 win for Grandview.
Being realistic, it wasn't too hard to pick stars for the game as the Steelers stole the show and the game with Paler-Chow with his usual solid play between the pipes.
Referee Ryan O'Keeffe and his sizeable linesman (Scott Mackey/Austen Baptiste) had a relatively easy night with only being forced to assess three minors to Delta and two to the Steelers.
One positive note for game 5 see's Bradley Crompton return to the Ice Hawks line-up which will add size and a physical presence in front of the net.
Game Stars:
1st Jacob Siebenga (1 goal)
2nd Matteo Paler-Chow (faced 33 shots allowing 1)
3rd Ian Prevost (1 goal/solid play)
Delta leads the series by a 3-1 margin with game 5 on home ice in Ladner March 10th with a 7:35 pm face-off and shown live on Delta TV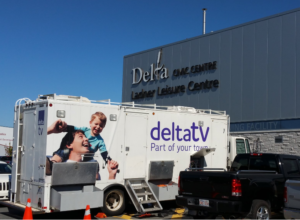 Delta hopes to wrap up the series advancing to the PJHL finals against the Aldergrove Kodiaks, but in order to do this they have three keys for overall success.
Challenge the net – get shots on Paler-Chow from all areas of the ice
Play their game and don't get intimated.
Should they manage to use this to their advantage, while playing physical, but disciplined they hold the "keys to the car and are in the driver's seat."
Let's plan on filling the "HAWKS NEST"