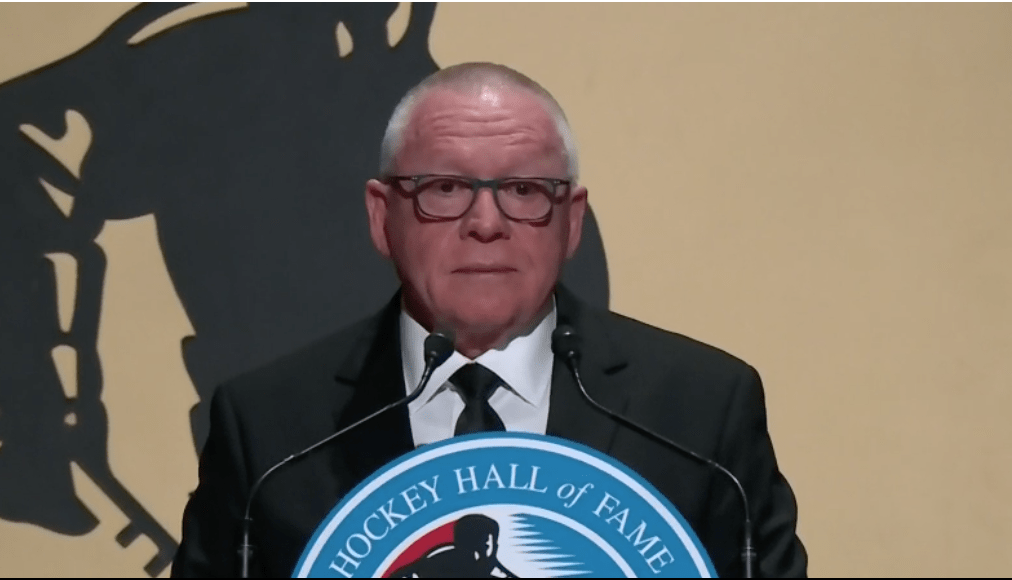 Photo Credit Pittsburghockeynow
The Canucks enter tonights game in a three game win streak albeit the most recent was in a shootout win over the Jets, which gives them more momentum heading into the contest against second place Carolina in the Eastern Division
Carolina comes to town with Campbell River's Rod Brind'Amour behind the bench while Bruce Boudreau runs his new charges through the paces.
Also in attendance at the game tonight's Canucks new President Jim Rutherford who focuses on the overall operation  from high above the ice surface.
While many questioned the timing of the change, which was welcomed by everyone in the area, it's fair to ask "why did it take so long to make the change" when it was apparent that the overall chemistry was simply not working.
Change brings results, some positive others not so, but in this case it was welcomed and embraced by not just the fans, but mainly the players as well as the organization.
The past while, well more than a "little while" for whatever reason the Canucks have simply looked lost and unable to manage any aggressive forecheck let alone having any finish for their attack.
Under the "new look" Canucks it's fair to mention that the team is having more fun playing now than they did in the past and it's fair to question why?
It is simply the fact that bringing in the new coach offers less stress than the past coaching staff and if so why would the previous coaching staff take so long to understand that change was indeed needed?
It's easy to second guess anyone, but in this case it's all about putting a winning product on the ice to attract the paying customer and in this case – it's the fans who demanded change.
Four wins in a week and grabbing eight points is something new and unique to this group and let's not forget that Brodreau is the first Canuck Coach to win four games when taking over.
Prior to the game the talk in the press box was about changes made by ownership and what would be the next chapter considering that they would be introducing Rutherford the next morning.
Regardless, it's a welcome addition to the past couple of months and any change is a welcome addition for the players and fans alike.
As a former NHL executive he (Rutherford) knows he has a daunting task and being named as the Canucks President proves extra special for him, but at the age of 72 one might think that stress comes natural.
Prior to his role off the ice he was a former goalie, so he's had lots of stuff thrown at him and considering he was the GM of the Penguins from 2014-2021 he guided them to back to back championship wins in 2016 and 17.
Prior to his stint with the Pen's he was the GM for the Hurricanes for 20 years managing to win the Cup in 2006, which isn't too bad for someone from Beeton Ontario which is a small community in southeastern Ontario and started his career as a goaltender.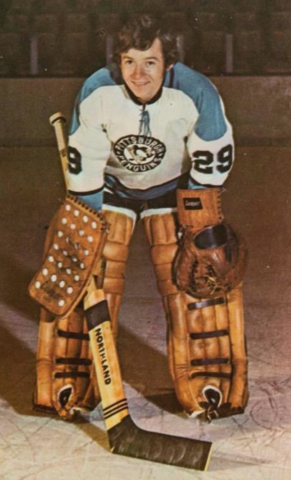 He played with the Aurora Tigers playing Junior B and C then played in the OHA for the Hamilton Red Wings (1968-69) then went on to play with the Jr. Canadiens winning the Memorial Cup in 1969 then being selected as their first choice (10th overall) in the 69 NHL Entry Draft.
Monday was his first media event with various questions being thrown his way about what he is focused on and according to Aquiline his job "Is to bring a winning team, bring a winning culture to build a leadership team that can bring a Stanley Cup to Vancouver."
The Canucks start wasn't all that great and in fact it was downright dismal managing a record of 6-14-2 in the first 22 games that saw the stars struggle, namly Pettersson and boeser.
According to Aquilini who mentioned "It's a winning attitude. Culture is a collective belief. It's a standard. It's a bar that you set, and you say everybody has to meet this standard and I just felt we just didn't have that," while adding he wanted to "clean the slate" so as to have a fresh start.
I'm hearing that he has a list of some 40 candidates and apparently put them in different categories such as possible GM and maybe possible GM also hoping to hire an assistant GM this week.
While many are eagerly waiting for the next move made by Rutherford or another yet to be move by Aquiline the team are currently 4-0 under Boudreau and it's a like a breath of fresh air for everyone, which couldn't come soon enough.
It'll be interesting to see if any player moves are made as during his time in Pittsburg he was one who like to make trades and apparently to date he has received calls from some who have expressed interest in some Canuck players.
Time marches on, but so far no one is watching the clock as it's no longer at a stand-still.
Welcome to the City and the Canucks Jim!!

About Steve Erickson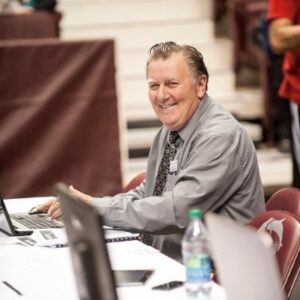 Sportswave Productions is located in Delta, BC.
Sportswave promotes/broadcasts Amateur Sports within the Lower Mainland to promote your sport.
He was also recognized by Ravi Kahlon, BC's MLA Minister for Jobs, Economic Recovery and Innovation in September 11, 2017.
For additional information:
Contact
Phone: (604) 916-4593 cell/text
Calendar
July 2022
M
T
W
T
F
S
S
1
2
3
4
5
6
7
8
9
10
11
12
13
14
15
16
17
18
19
20
21
22
23
24
25
26
27
28
29
30
31