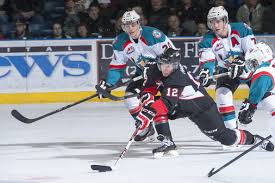 The NHL Central Scouting released its preliminary rankings of the top prospects for the 2015 NHL Entry Draft.
The newly released NHL projections for the 2015 entry draft have two local players taking the ice suiting up for the PG Cougars in the BCHL and fans of local hockey are thrilled with the release.
Players are given grades based on the spot they are currently projected to be selected in the NHL draft. Jansen Harkins, forward for the Cougars, got a top honour, being given an 'A' ranking which suggests he is a possible first round pick.
Harkins had 32 points as a 16 year old rookie, but lit it up this preseason with 9 points in just 3 games.
Harkins played in North Shore Bantam A1 team then moved on the play in the BC Major Midget Hockey League for the NW Giants.
In addition the other Cougar on the list is Brogan O'Brien who talked to the media on what it means to be on the list.
Brogran calls PG home and played in the BC Major Midget League for the Caribou Cougars in 2013-14.
The Cougars Jansen Harkins, and Brogran O'Brien of the Spruce Kings. Today we caught up with the Kings' big centreman who told us how he found out and what it means for the rest of his season.

About Steve Erickson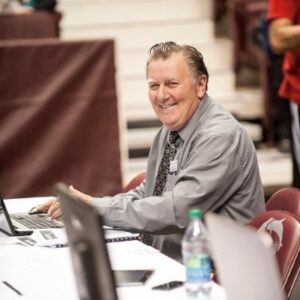 Sportswave Productions is located in Delta, BC.
Sportswave promotes/broadcasts Amateur Sports within the Lower Mainland to promote your sport.
He was also recognized by Ravi Kahlon, BC's MLA Minister for Jobs, Economic Recovery and Innovation in September 11, 2017.
For additional information:
Contact
Phone: (604) 916-4593 cell/text