Ice Hawks Recognition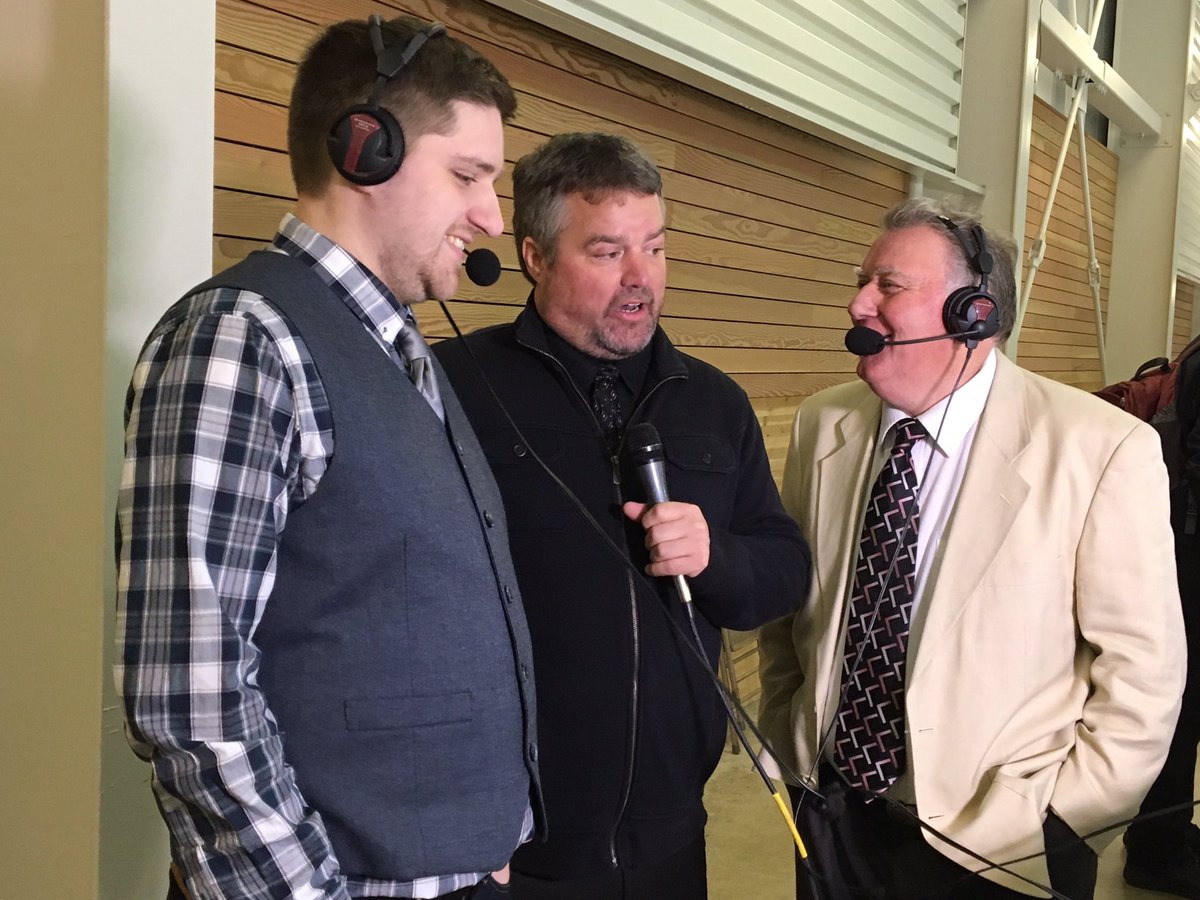 Building a winning franchise isn't something that happens overnight, but rather takes a while as the Delta Ice Hawks know far too well.
Such was the case at the end of last season (February 11th) in the final regular season game when the Ice Hawks ownership asked Darren Naylor to step behind the bench to offer some assistance to a somewhat "distant" team.
Naylor arrived at the rink and to the surprise of many, including yours truly Darren was the only one on the bench prior, during and at the conclusion of the game managing to pull off a 5-2 upset of the Sockeyes.
Whatever happened is history and from that point on Darren was the bench boss as they entered the playoffs and to the surprise of some, they shocked the Wolfpack in what was to be a winning season for North Van.
The first game saw them thump North Van by a 5-0 score in Ladner followed by a 9-3 victory in North Van that saw the series go to six games eliminating North Van on home ice.
The next series saw Delta play the Steelers in a series that went six games with Grandview pulling out a win by a 4-1 margin allowing them to advance to the finals against Mission City Outlaws in a series that went five games.
The season ended abruptly, but not to the liking of bench boss Darren Naylor who promised to the viewers on Delta TV that they would return, stronger and advancing to the PJHL finals.
He kept his promise and in doing so he changed player personnel, bringing in players he could put pressure on in key situations, while leading and building a winning Delta Ice Hawks team.
Along the way he mentioned "moving any player out is tough on not only the player, but the coaching staff as well as you build a bond with them, but as with any sporting team, changes are made to build a winning franchise."
In building a winning team both on and off the ice, he helped develop boy's into Men which will allow them to follow in his footsteps to be better citizens for years to come.
He helped guide retiring players in a manner which can only help not only them directly next season but years ahead.
While it might be hard to put specific names to individual players and I wouldn't want to leave anyone off the list, one such player he worked with was Mark Trotman.
His (Trotman) size added to his talent on the ice and put a fear into many opposition players coming in Delta's zone, regardless of if they were on the PP or PK at any time of the game.
As a developing player working to assist his younger team-mates Mark Trotman has earned the PJHL award of Most Inspirational Player for the 2-16-17 season.
In growing a winning franchise what could be for years to come Darren Naylor was named as the 2016-17  Coach of the Year for the PJHL.
While accolades are given to Darren, I should mention that credit must be given to the Owner/President of the Delta Ice Hawks, Wes Mussio for recognizing his talents and allowing him to put a winning product on the ice.
It's obvious that growing up in a hockey haven such as Trail that Wes know what he wants and how to achieve success, putting a winning product on the ice representing Delta.
The Delta Ice Hawks wish to congratulate the rest of the PJHL 2016-17 Award winners who are listed on the PJHL website.
Lastly I would like to recognize Penny Mussio, who is the support arm for Wes and the Delta Ice Hawks organization who seldom gets any recognition!!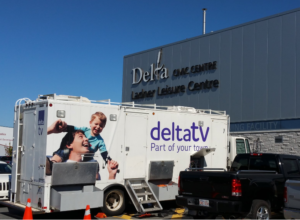 Photo is from an interview that Greg and I did on Delta TV during one of our regular season games.