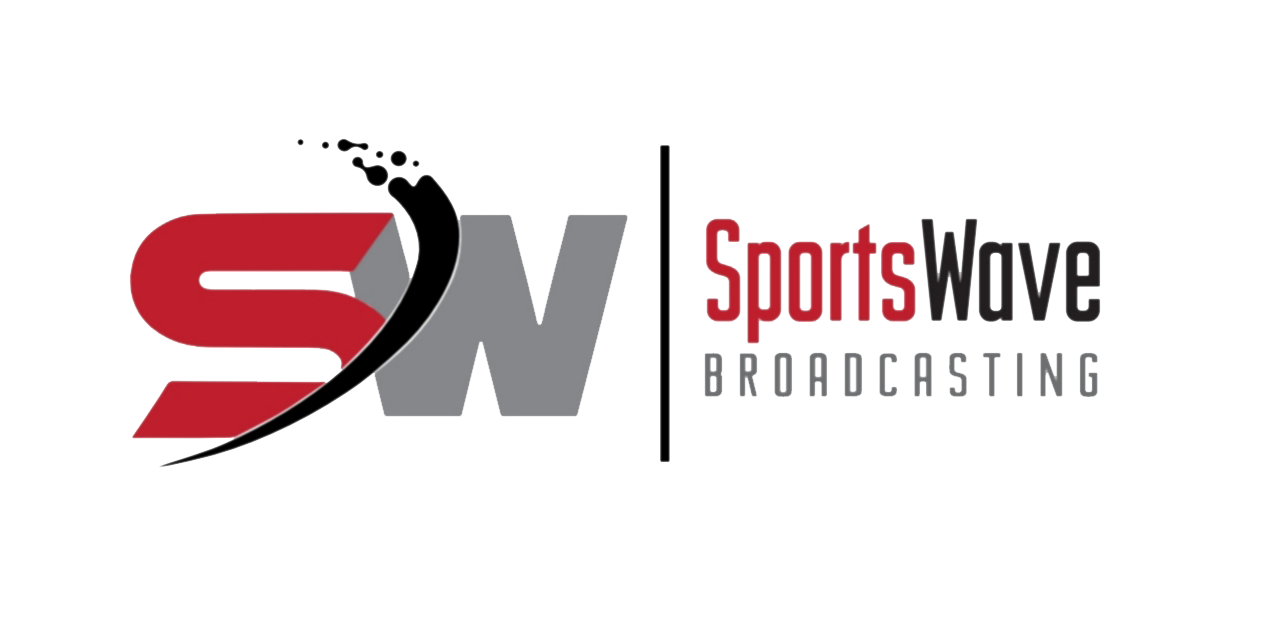 Ice Hawks Hammer Kodiaks 9-0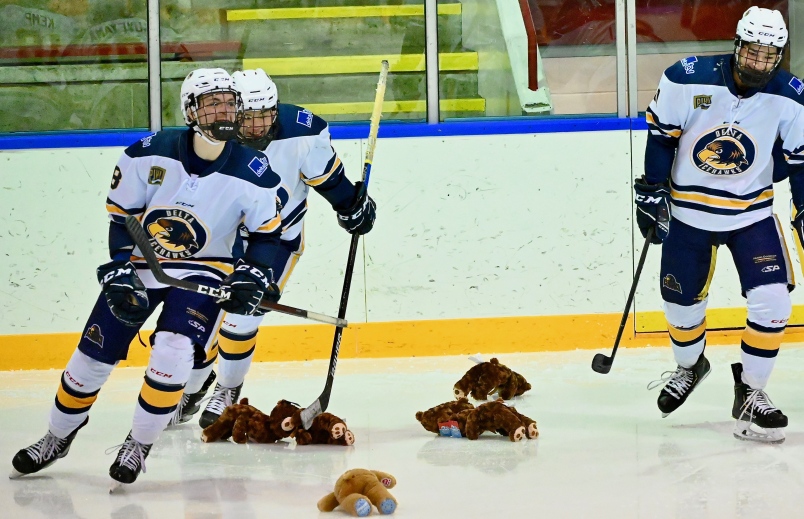 Photo Credit Mark Booth
Tuesday's match-up against the Aldergrove Kodiaks and the 9-0 win has the squad in hopes of climbing up the rankings in the Tom Shaw Conference.
Trades can make a difference and the recent trades Ice Hawks bench boss Steve Robinson made clearly sent a message to the team he means business.
Let's face it, trades are never easy for anyone and for one to be pulled off all parties must be solid that it is in the best interest of the players moving from team to team as well as the franchise.
Such was the case when Delta Ice Hawks Head Coach Steve Robinson knew the season was going somewhat "sideways" compared to the past season for the franchise.
He was forceful in making a pair of trades that saw one of three Hawks "tenders" (Braedy Euerby) to his hometown Richmond Sockeyes acquiring forward Marcus Pantazis, who is the current rookie-of-the-year for the PJHL.
Robinson was privy to know that the Sockeye's were in need of a tender, so the trade made sense and also knew that Pantazis (19) was open for a more.
In keeping with his desire on making the team more competitive he moved Adam Mandau (D-man) to the Panthers in exchange for Cameron Luk who adds to the forward position.
The 19-year-old was Richmond's leading scorer a year ago and has 27 points in 25 games so far this season.
It's expected that Hawks #1 "tender" Jordy Engelson will get more of a workload that will see Pantazis get the chance he wants and it won't hurt that he could be playing with Jordin Kojima.
Entering Tuesday's game against the Kodiaks Delta ranked 9th in league scoring and given the way in which they dominated the Kodiaks on home ice, the 9-0 win has to build confidence for everyone.
As in most cases Teddy Bear night has everyone wondering when the first goal will be scored and who will get the credit.
This night saw the "Bears" soar at 3:10 of the opening period that saw Brice Kemp fly down the right wing, cutting behind the "D" of the Kodiaks sliding one past Kodiaks starter Hamrin who only played the opening twenty minutes allowing 3 goals on 9 shots.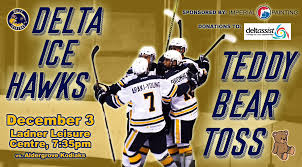 The game was free from any overly foolish play that saw both teams unable to score on the PP that saw the Kodiaks go 0-4, while Delta was 0-2 on their effort.
Officiating duties were handled by Referee Brad Lebus, while Zach Campbell and Tyler Maloney were on the lines.
Despite the win, the team managed to come away no injuries and better yet – no suspensions!!
The win moves Delta into a fourth place tie with second year White Rock Whalers with 29 points