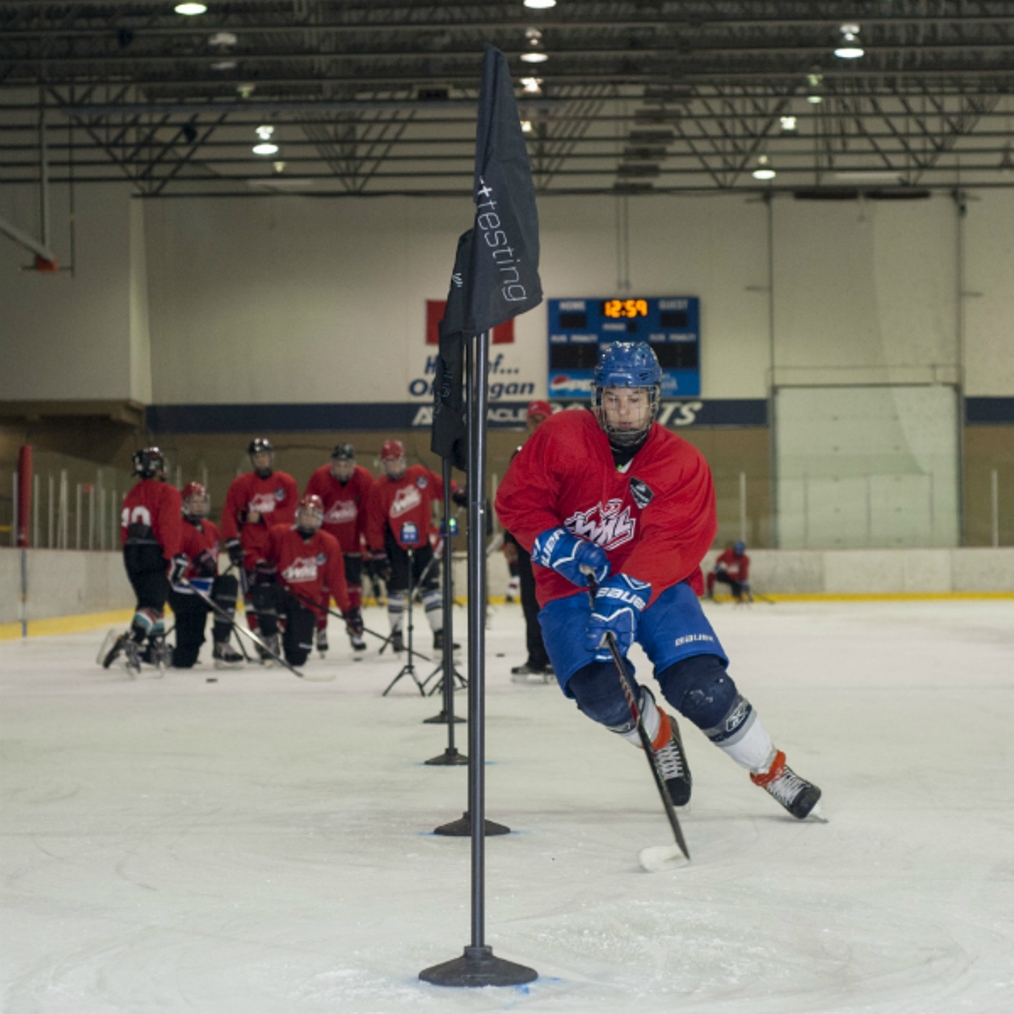 We all watch different "combine" events for various sports on TV, but having one come to our back yard is impressive.
This is a new partnership working in conjunction between the Western Hockey League (WHL) and with Okanagan Hockey.
Okanagan Hockey have worked with more than 1000 players across Western Canada and the United States, allowing them to have NHL Scouts get a better look at up and coming prospects.
The WHL Prospects Combines are designed to assist, not teach high level minor hockey players with their own personal skill development and provide exposure to the WHL.
This is done by participating in both comprehensive on-ice & off-ice testing with state of the art equipment designed by Sport Testing Inc.
The two-day combine is a combination of testing, skill development and exposure:
Day 1
On Ice Testing
Off Ice Testing
WHL information session
Player development information session
Day 2
On Ice Practice – Drills designed by Professional Coaches to improve critical areas of the on-ice testing components
Off Ice Training Session – Drills designed by Certified Strength and Conditioning coaches to improve strength, speed and agility results for the off ice testing
Game – Providing competitive opportunity for game situation exposure to WHL scouts and staff
After being tested the players are given access to an extensive on-line database with current WHL tested players.
These players can then compare themselves against other players to see where they rank against the best while at the same time using their individual test scores to make adjustments to the own training & skill development programs to help them reach their highest level.
The equipment used is state of the art and by using the same equipment & tests that are utilized at the CHL Top Prospects game as well as NHL teams.
Some of the teams include the Montreal Canadiens, Edmonton Oilers, Los Angeles Kings and Philadelphia Flyers, and this year all four Western Provinces will test their top U15 players as part of their High Performance programs.
The test results for all players are entered into the exclusive WHL Database that is used by the General Managers and Head Scouts to track & identify players for their teams.
For direct inquiries please contact Darrell May at 403.826.8185 or by emailing darrellmay@okanaganhockey.com.
Have a look at the video and see if you have what it takes?

About Steve Erickson
Sports Broadcaster for www.Sportswave.ca and Eastlink/Delta TV.
Sportswave's focus is to promote and Webcast Amateur Sports in the Lower Mainland for today's YOUTH!
Our focus on to promote YOUR sport to YOUR community and the WORLD!
Contact Steve: Sportswave@dccnet.com
"Sportswave's Photo Archives"
D. Laird Allan – Photographer