It's seldom that officiating gets any recognition, but when it's due from the desk of Sportswave it's nice to be able to recognize the one who has helped many youngsters in their early days of officiating.
Reflecting back, it's interesting to note that when Brad Lazarowich was recognized for his league and playoff games officiated, it was Walkom that was also on the ice.
Delta's Brad Lazarowich worked the All-Star game in Boston in 1996 as well as three (3) Stanley Cup finals in 2001, 2002 and 2003 as well as the 2004 World Cup of Hockey.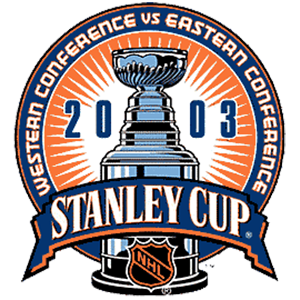 Such is the case of Steven Walkom, the NHL Director of Officiating who this May is getting inducted into the North Bay Sports Hall of Fame.
Long time referee and NHL Director of Officiating Steve Walkom will be inducted into the North Bay Sports Hall of Fame on May 2nd at the Davedi Club marking the 40th Induction and Awards Banquet
Bill Jacko is the Chair of the Hall mentioned that he "officiated in over 1100 NHL league and playoff games" in addition to being the NHL Director of Officiating from 2005 and 2009, replacing the retiring Terry Gregson, who replaced outgoing Andy Van Hellemond.
His Father; Jack who has passed away was also a long time referee and North Bay Minor Hockey Executive, for the Association where he (Stephen) played prior to officiating career starting while he was in his teens.
He obtained his Level VI status, which is the highest level for Hockey Canada going on to work the Memorial Cup semi-final and final games.
His career saw him work the IHL as well as the AHL that saw him work the finals in both leagues, prior to his jump to the NHL in 1990.
He officiated 965 regular season games, 139 playoff games from 1990 through 2004 as well as from 2009 to 2013, including four Stanley Cup Finals.
He was given permission to officiate Hockeyville 2007 that saw the Islanders play host to the Atlanta Thrashers at Memorial Gardens in September of that year.
He also served on the Executive Board of the NHL Officials Association (1993 to 2005) which included a term as President.
In 2005 the NHL named him Senior Vice President and Director of Officiating which he held for four years that saw him put his sweater on from 2009-2013 when he was re-appointed Director of Officiating, which he still holds.
In total he worked 1104 NHL games, which included Stanley Cup finals in 2002, 2004, 2010 and 2011.
He also officiated the 2002 Olympics, the 2004 World Cup of Hockey, the AHL (Calder Cup) finals, the IHL (Turner Cup) finals and the Memorial Cup.
He is the Owner/Director of the North American School of Officiating in Guelph.
Along with three others he is slated to be inducted into the NBSHF in May if all goes as planed.
Congratulations to Stephen on reaching this milestone!!