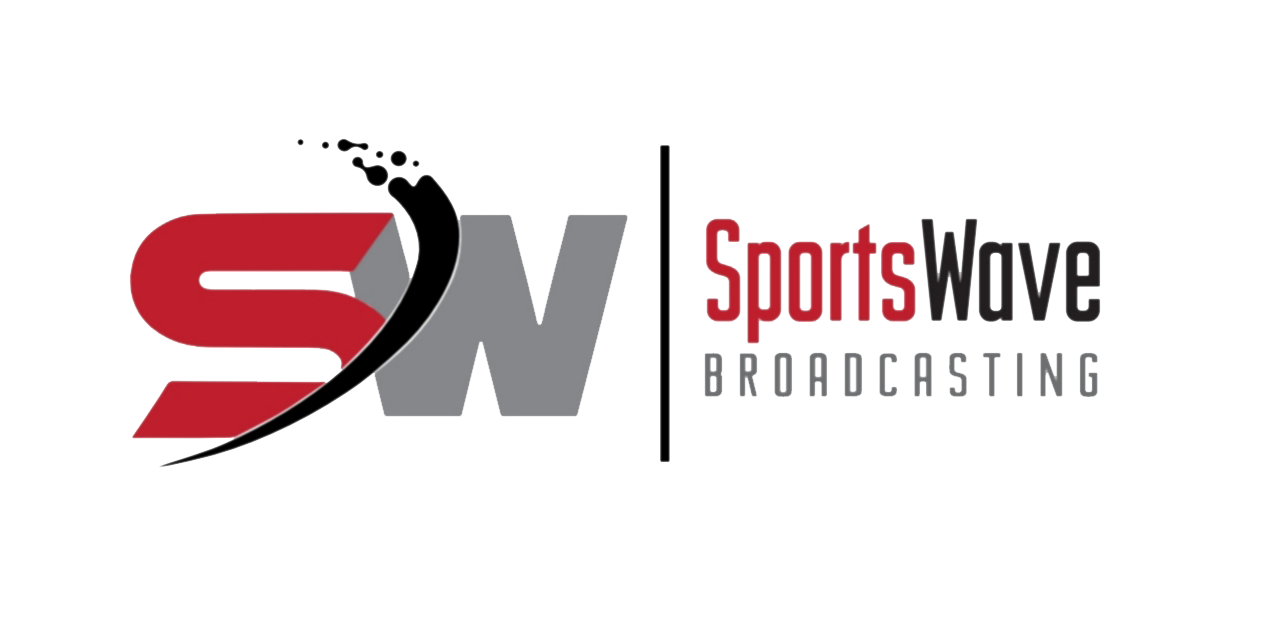 Grinch-Themed Jerseys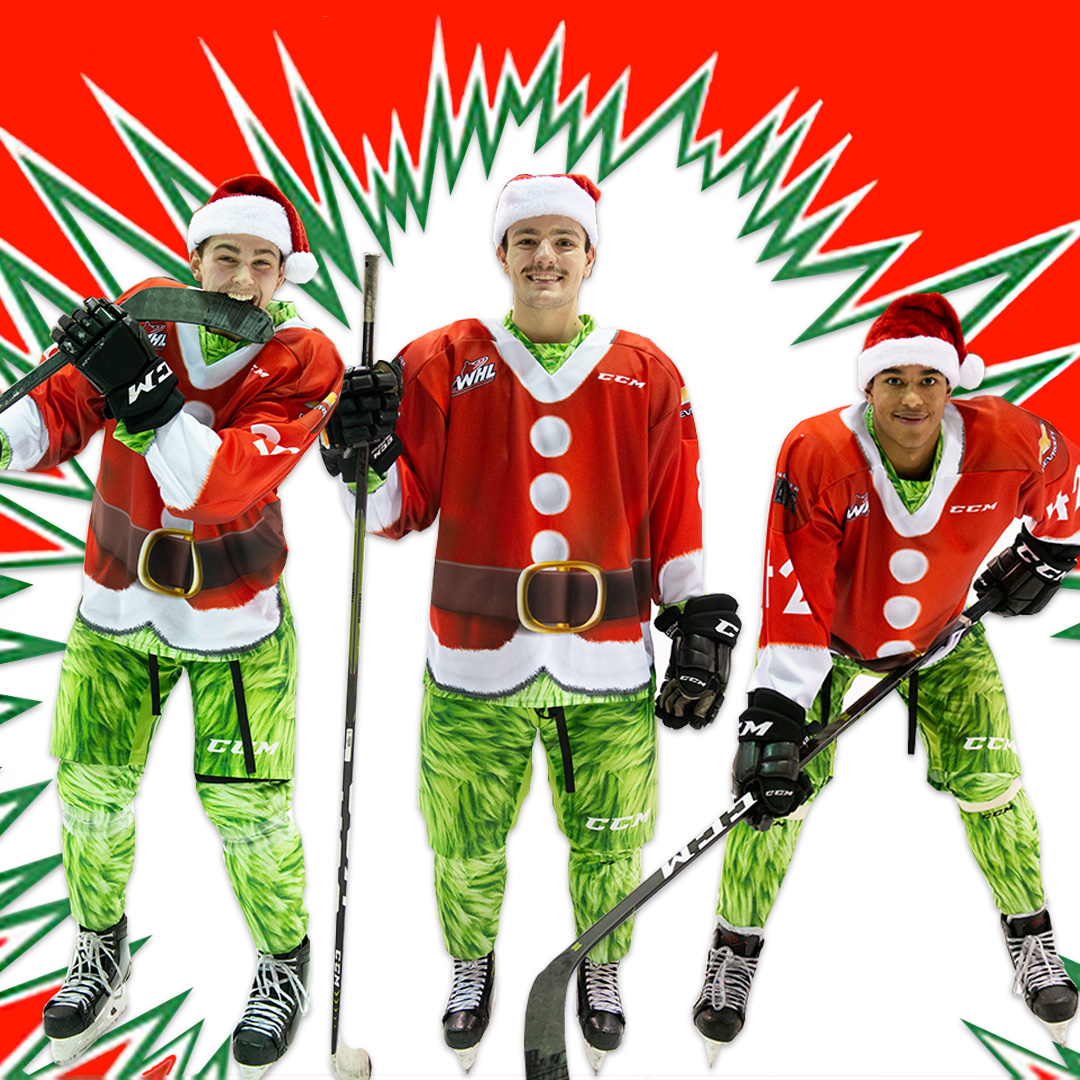 Photo Credit Vancouver Giants
For those who have never attended the annual Vancouver Giants Teddy Bear Toss in recent years, first where have you been as this is one of the most successful and fun events you will ever want to take in.
In the past it has been held at their old home on Renfrew Street at the PNE's Coliseum former home for the NHL Vancouver Canucks, but since then it's in Langley at the Events Centre.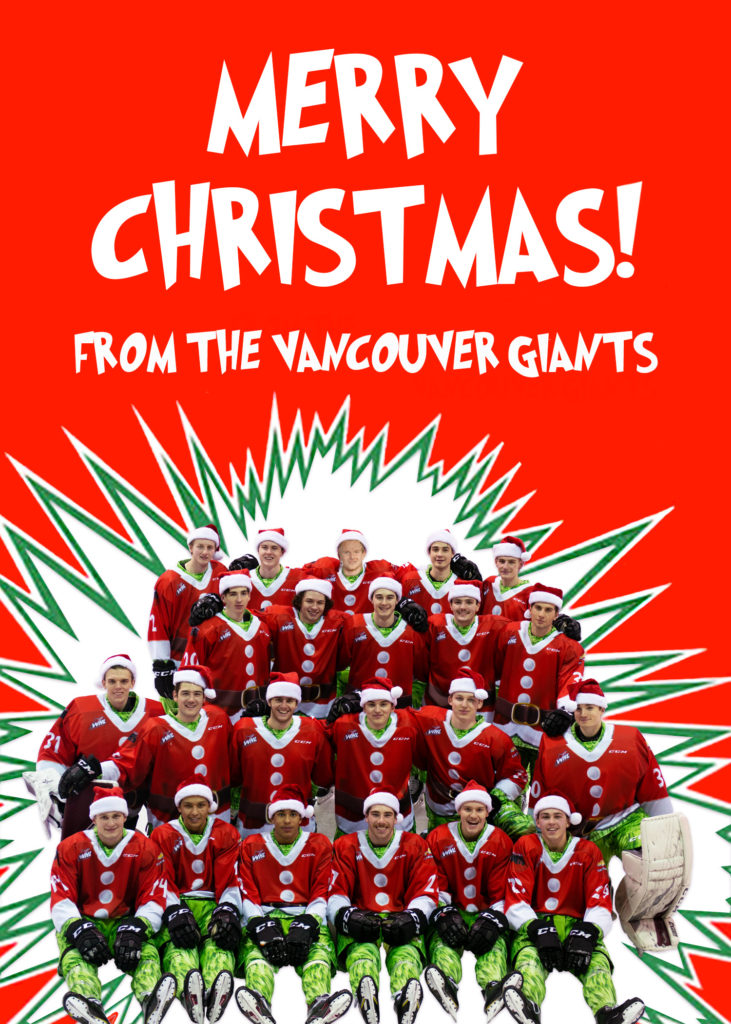 Well, I stand corrected as last year (2018) it was again held at the Coliseum and regardless of the location, it was once again a huge success.
The Vancouver Giants are working in partnership with Chevrolet are thrilled to reveal the 2019 Grinch-themed Teddy Bear Toss jerseys that will be worn at both home games, first on December 6th as they host Spokane (7:30 PM) at their home rink (LEC) then on Sunday, December 8th as hey host Tri-City Americans.
Giants VP Operations & Assistant General Manager, Peter Toigo mentioned "Teddy Bear Toss is one of the most exciting traditions in all of hockey and we are very excited to debut these jerseys next weekend for our fans and all game-worn Teddy Bear Toss jerseys will autographed and sold via online auction with proceeds going towards the CKNW Kids' Fund."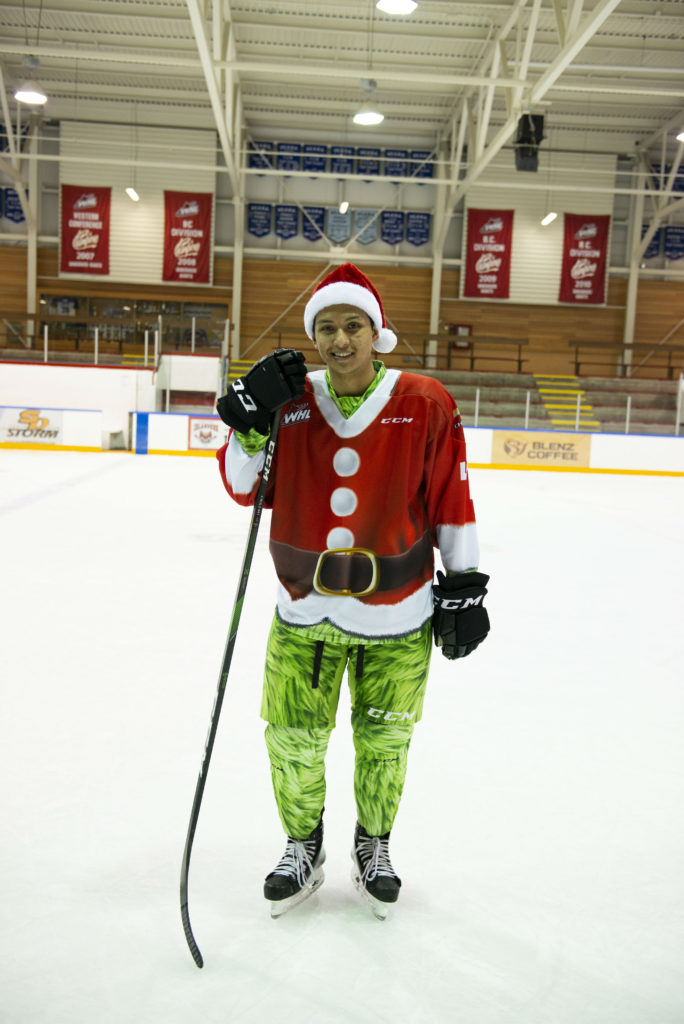 How It Works!
All fans attending Chevrolet Teddy Bear Toss game are encouraged to bring new stuffed toys and other winter donations.
When the Giants score their first goal of the game all items can then be thrown onto the ice!
From there, all donations are gathered up, loaded into brand new Chevrolet vehicles and are donated to various children's charities within the Lower Mainland.
Recent Giants to score the 'Teddy Bear' goal include:
2018 – Bowen Byram
2017 – Bowen Byram
2016 – James Malm
2015 – Ty Ronning
2014- Jackson Houck
Giants Holiday Ticket Packs are now available for purchase starting at $99. All Christmas packs include a $30 White Spot gift card and a Giants hat. 
Thanks to Dan O'Connor for the press release
Learn more/purchase Holiday Pack tickets RIGHT HERE.