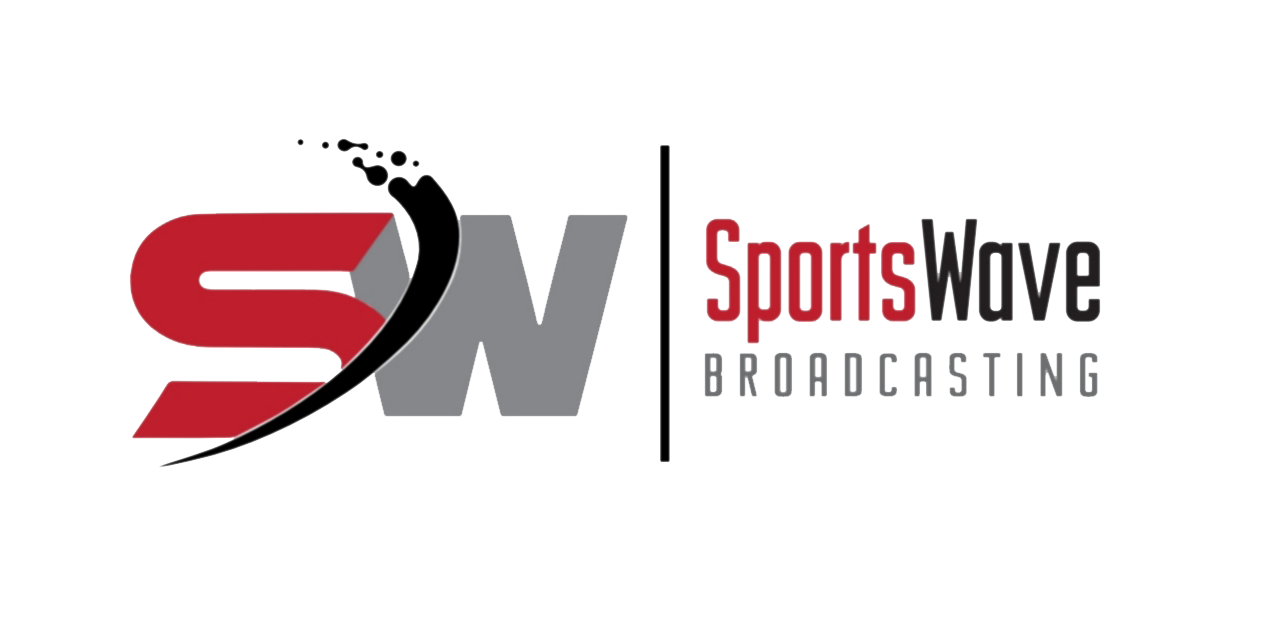 "Golly gee willikers"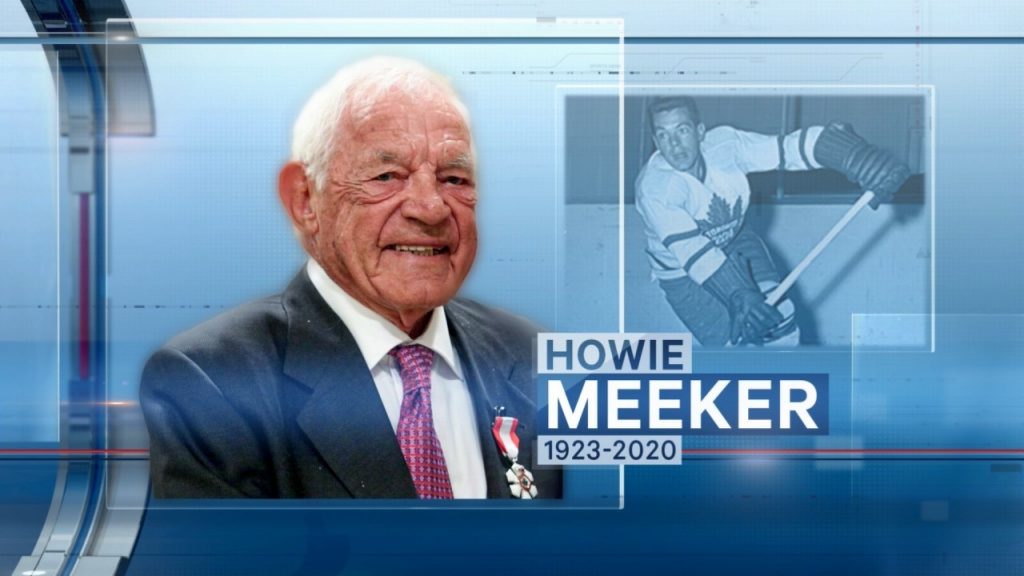 Photo Credit https://www.sportsnet.ca
If you're old enough to remember saying like "Jiminy Cricket," "Golly gee willikers" and "Stop it right there!", you're old enough to remember the one that brought the telestrator to life CBC's Howie Meeker.
Professional hockey player turned his talents to working with CBC Hockey Night In Canada was the one instrumental in bringing the telestrator to life for the NHL.
Howie lived in French Creek a short drive north of Nanaimo on Vancouver Island and often spent his time at the local rinks spending time talking to anyone and everyone that was eager to hear him spin his tales of yesteryear and how the game was so important for today's youth.
Living on Vancouver Island allowed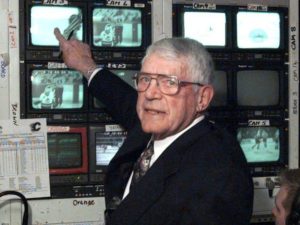 him time to relax, but never forgetting about his childhood dreams growing up on Kitchener November 4th, 1923.
He won a championship playing Junior B for the Kitchener Greenshirts as well as the Staratford Kroehlers and was proud to serve with the Royal Canaddian Engineers for the Army Corps being allowed to play while on assignment playing on makeshift rinks prior to joining the Maple Leafs in 1946.
While playing with the Leafs in 1947 he won NHL's Calder Trophy as the top rookie followed up by winning four Stanley Cups in 1947, 1948, 1949 and 1951 over his five years with the Leafs, also playing in three All-Star games.
He finished his career at the young age of 30 in the 1953-54 season managing to amass 83 goals, 102 assists for 185 points in 388 regular season games along with 15 points in 42 playoff games.
He attended the 1998 Royal Bank Cup Championship in Nanaimo and I remember asking him what stood out as a highlight in his career that he eagerly mentioned "My cross-ice pass to Bill Barilko in the 1951 O/T winner over Montreal."
He was proud as punch of that moment and remembered it like it was yesterday and offered it up with hype and enthusiasm, eager to relive it all over.
Following his retirement from the NHL he continued to play for another 15 years in the AHL as well as the Newfoundland Senior Hockey League to name only two.
While he wasn't one to brag and only after being prompted by some of his fellow friends he did mention "he was proud of scoring five goals against Chicago January 8th, 1947 in a 10-5 win" which makes him only one of 44 NHL players to ever score five or more times in a game.
From a personal perspective, I remember him decked out in the blue jacket, which added class to the broadcast audience CBC were looking at reaching.
Eventually his on-ice hockey skills allowed him to put pen to paper and write yet another book he called "Golly Gee – It's Me: The Howie Meeker Story, which went along with his other two books called Stop It There – Back It Up and Howie Meeker's Hockey Basics.
He was appointed to the Order of Canada in 2010 and also inducted into the Ontario  Sports Hall of Fame also in 2010.
Howie was a "one of a kind" and truly speaking from a fans perspective – there'll never be another!
Thanks to Sportsnet for the exceptional interview and tribute to Howie!!
https://www.sportsnet.ca/nhl/video/canadian-icon-howie-meeker-passes-away-age-97/