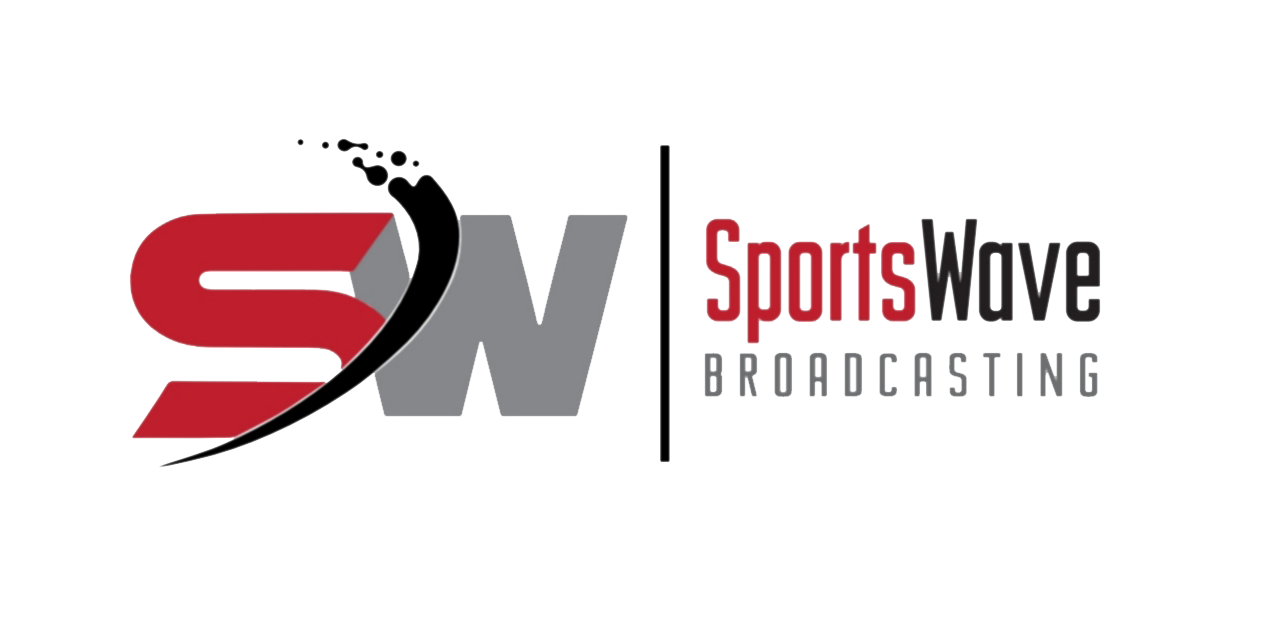 Giants Fall Short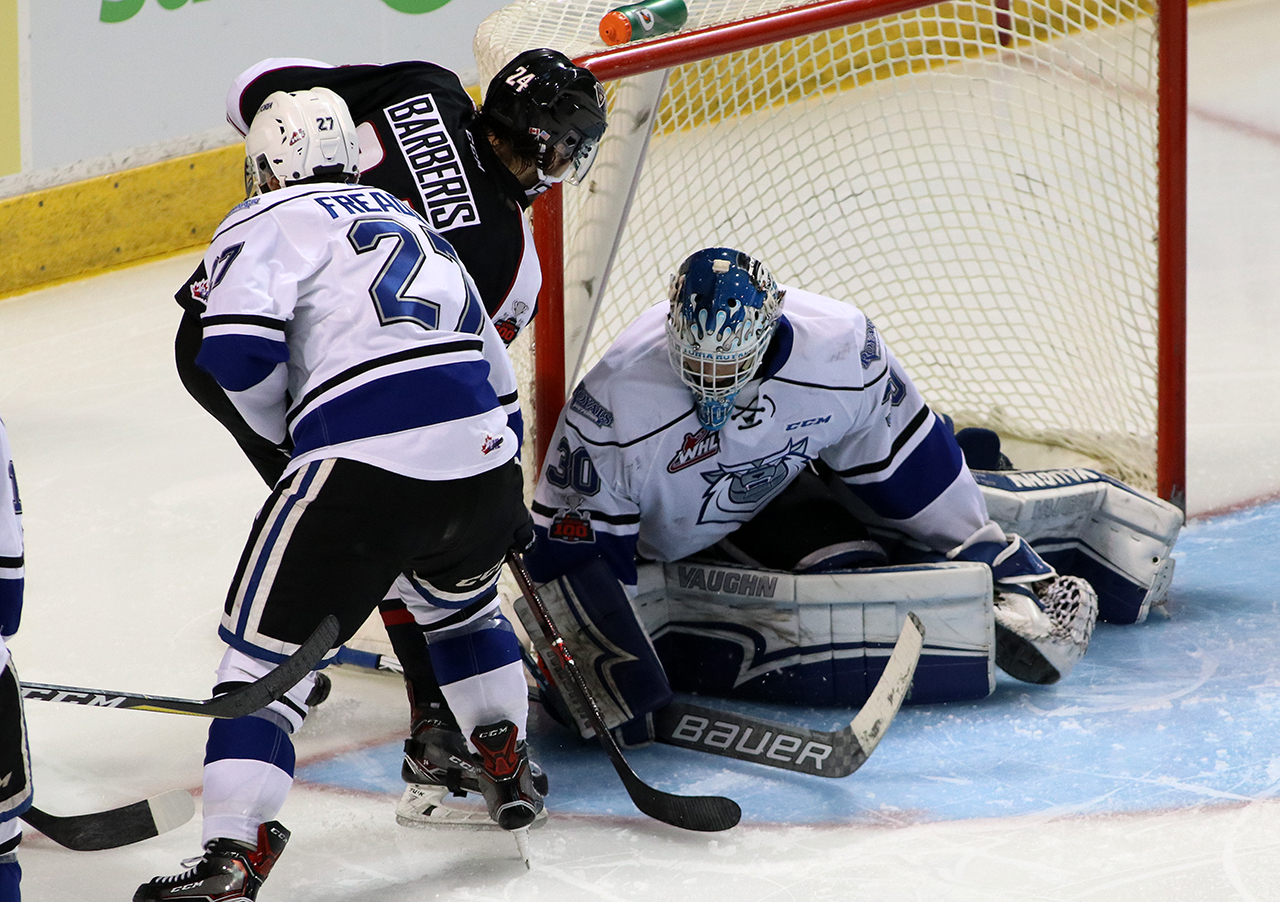 Photo By Jon Howe
Many never really gave the Vancouver Giants a chance of making the playoffs, let alone taking the Victoria Royals to a game 6 in the first round of the WHL playoffs, but to the shock of many – they did!!
The Vancouver Giants fought hard and came from behind only to drop a 4-3 loss at the Save On Foods Arena in the BC's Capital City ending a whirlwind season for a proud Vancouver Giants team that made its first playoff appearance in four years.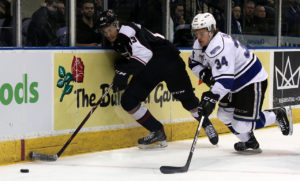 The Royals manage to get an impressive size crowd of 6,467 fans in a game played between these two exceptional franchises went down to the final minute to determine the eventual winner.
Reddekop opened the scoring for the Royals in the opening period scoring the lone goal against a determined Giants squad late PP with under two minutes remaining managed to beat David Tendeck give them a 1-0 lead.
Griffin Outhouse played an outstanding series keeping the Giants shooters off the score sheet as the visitors held a 11-8 edge in shots as the teams headed to the intermission.
The second period saw the Royals extend the their lead early to 3-0 on goals by Lane Zablocki and Matthew Phillips a short four and half minutes apart.
Vancouver's Tyler Popowich got Vancouver on the scoreboard making it a 3-1 game cutting the deficit by 2 goals, only to have Phillips score his second of the contest two minutes later extending the Royals lead to 4-1.
The Giants never backed down scoring twice before the period with Matt Barberis and Brendan Riddle scoring less than three minutes apart cutting the Royals lead to 4-3 after two.
Vancouver put a valiant effort out shooting the visitors 10 – 7 but were unable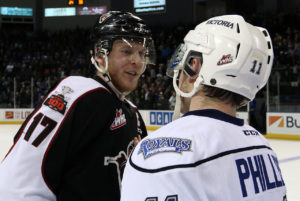 to squeeze the equalizer past Outhouse for the game tying goal as the Giants peppered him with 33 shots finishing with 30 saves only to have the Giants fall one goal short in the series.
The Royals advance against the Tri-City Americans in the second round of the WHL playoffs while the Giants head home for a final media meeting frenzy in Ladner.
The Giants Management and ownership group starting with Ron Toigo, GM Glen Hanlon, Jason McKee, Assistant Dean Chynoweth, Paul Fricker (Goalie Coach) all deserve credit for putting a winning team on the ice.
Sportswave looks forward to the 2018-19 WHL season and thank Dan O'Connor for his support all season long.