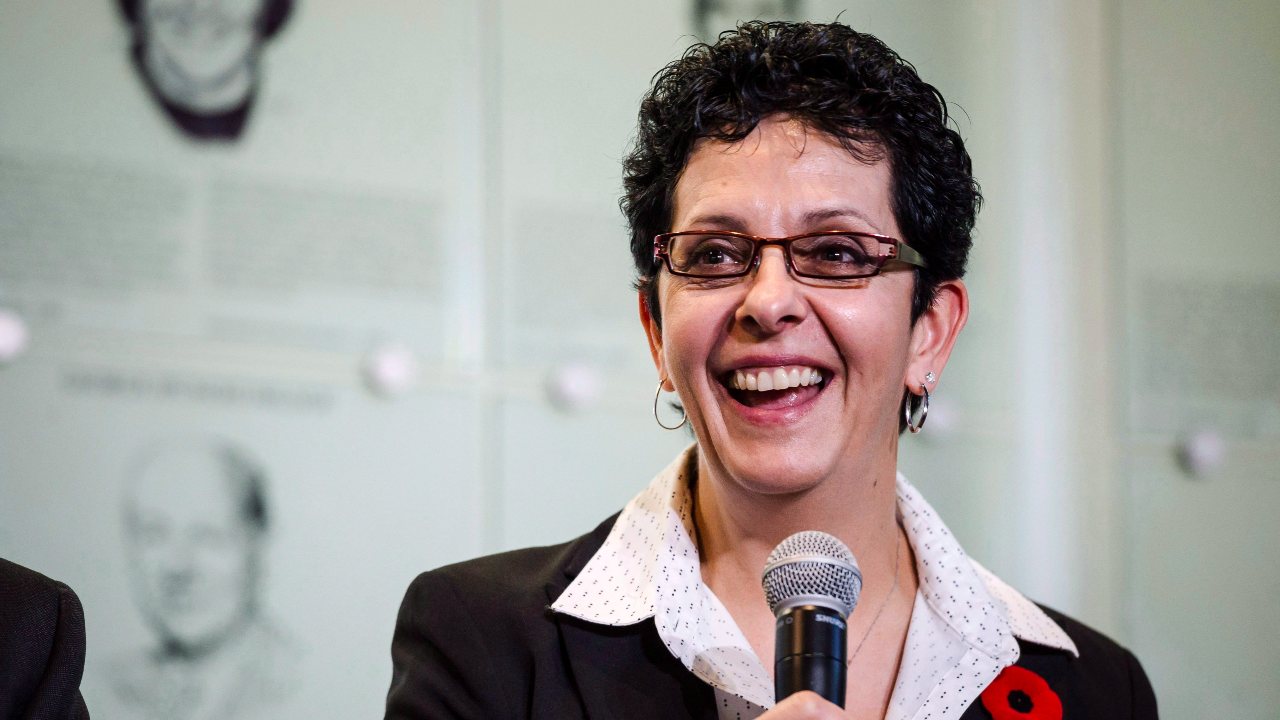 Photo Credit CP File
It may have taken longer than she expected but staying true to your dreams and focus can lead to having your dreams indeed come true, regardless of what some might think.
Talent is a god given talent and one such person who has excelled in this area is Former Canadian Women's Olympic hockey player Danielle Goyette. 
Making history as the world turns to gender equality finally opened the door allowing her to make hockey history being named as the the first woman to be an assistant for an ECHL team when she joined the Newfoundland Growers; the Toronto Maple Leafs affiliate, for its home game against Reading in the 9-2 win.
Goyette, a Hockey Hall of Famer, is in her first season as director of player development for the Maple Leafs and worked with a staff including assistant Nathan McIver, video coach Ryan Stacey and goaltending coach Marek Benda. Newfoundland.
Goyette was hired by the Maple Leafs on May 17 after coaching the women's hockey team at the University of Calgary for 13 seasons, guiding the Dinos to the CIS championship in 2011-12.
Goyette was a forward who along with others helped Canada win Gold at the 2002 Salt Lake Olympics and 2006 Turin Olympics, and eight titles at the IIHF Women's World Championship. She was elected to the Hockey Hall of Fame in 2017 and named to the Order of Hockey in Canada in 2018.
The Leafs hired Danielle (53) on May 17th after she left the University of Calgary for 13 years taking the Dinos to the CIS championship in the 2011-12 campaign.
While playing for Team Canada she was a forward when they competed at the games in 2002 in Salt Lake City winning Gold over the US and completed the double of back to back Gold medal game in the 2006 Turin games in Italy.   
Her bio also includes eight (8) IIHF Women's World Hockey Championships and was inducted into the Hockey Hall of Fame in 2017 and received the 2018 Order of Hockey in Canada.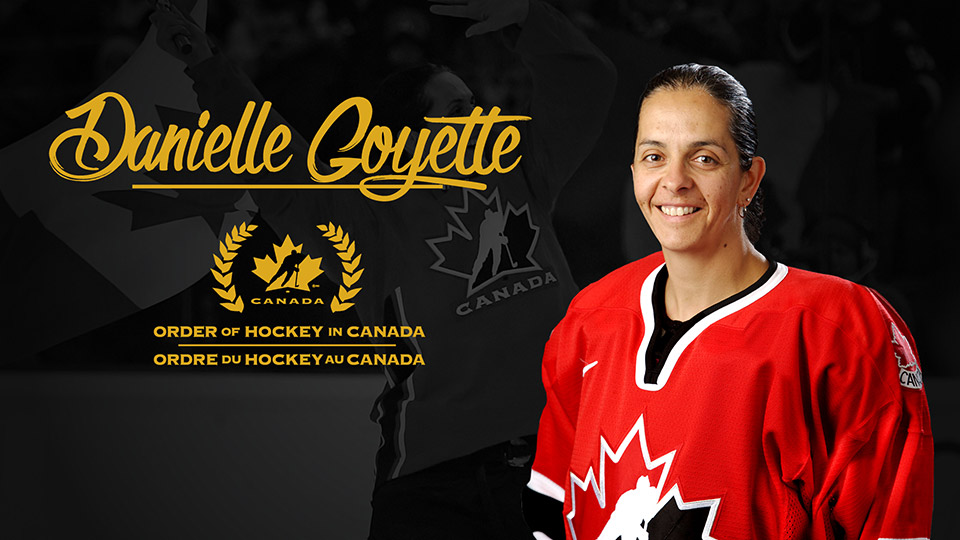 When she was hired by the Leafs she (Goyette) mentioned "It's a dream come true and when we talk about playing hockey as a girl, you want to play NHL amd now everything is changing, and I feel lucky that I'm able to open some doors."
It's not just about us, but it's about female sport as well. Having women in sport, having roles that make a difference in the NHL, for me, it's pretty amazing to be in that position. I think we will keep pushing each other, that is what we have done our whole career."
This follows on the steps of the hiring of her teammate Haley Wickenheiser got the promotion to senior director of player development who are together again this time.
Danielle Goyette also holds the position of player development for the Toronto Marlies of the American Hockey League.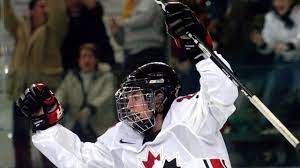 I have grown a lot, as a person and as a coach and have had the chance to work with so many wonderful people. And on the other hand, what an honor to have a chance to work for one of the best sports organizations in the world."
She served as an assistant coach with Canada's national team which won the gold at the 2014 Olympics and it included Wickenheiser in the ranks as well both are members of the Hockey Hall of Fame.
She calls Saint-Nazaire home in the off-season and a while back she was the head coach of the Calgary Dinos following her playing career in 2007 and interesting enough Wickenheiser played under Goyette with the Dinos from 2010 to 2015.
Having a Daughter set the stepping stones in place in Delta, I for one is pleased that changes are heading in the right direction.

About Steve Erickson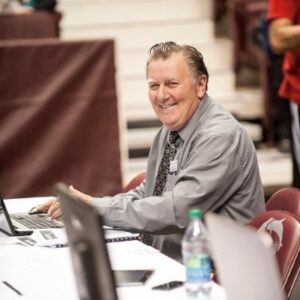 Sportswave Productions is located in Delta, BC.
Sportswave promotes/broadcasts Amateur Sports within the Lower Mainland to promote your sport.
He was also recognized by Ravi Kahlon, BC's MLA Minister for Jobs, Economic Recovery and Innovation in September 11, 2017.
For additional information:
Contact
Phone: (604) 916-4593 cell/text
Calendar
July 2022
M
T
W
T
F
S
S
1
2
3
4
5
6
7
8
9
10
11
12
13
14
15
16
17
18
19
20
21
22
23
24
25
26
27
28
29
30
31