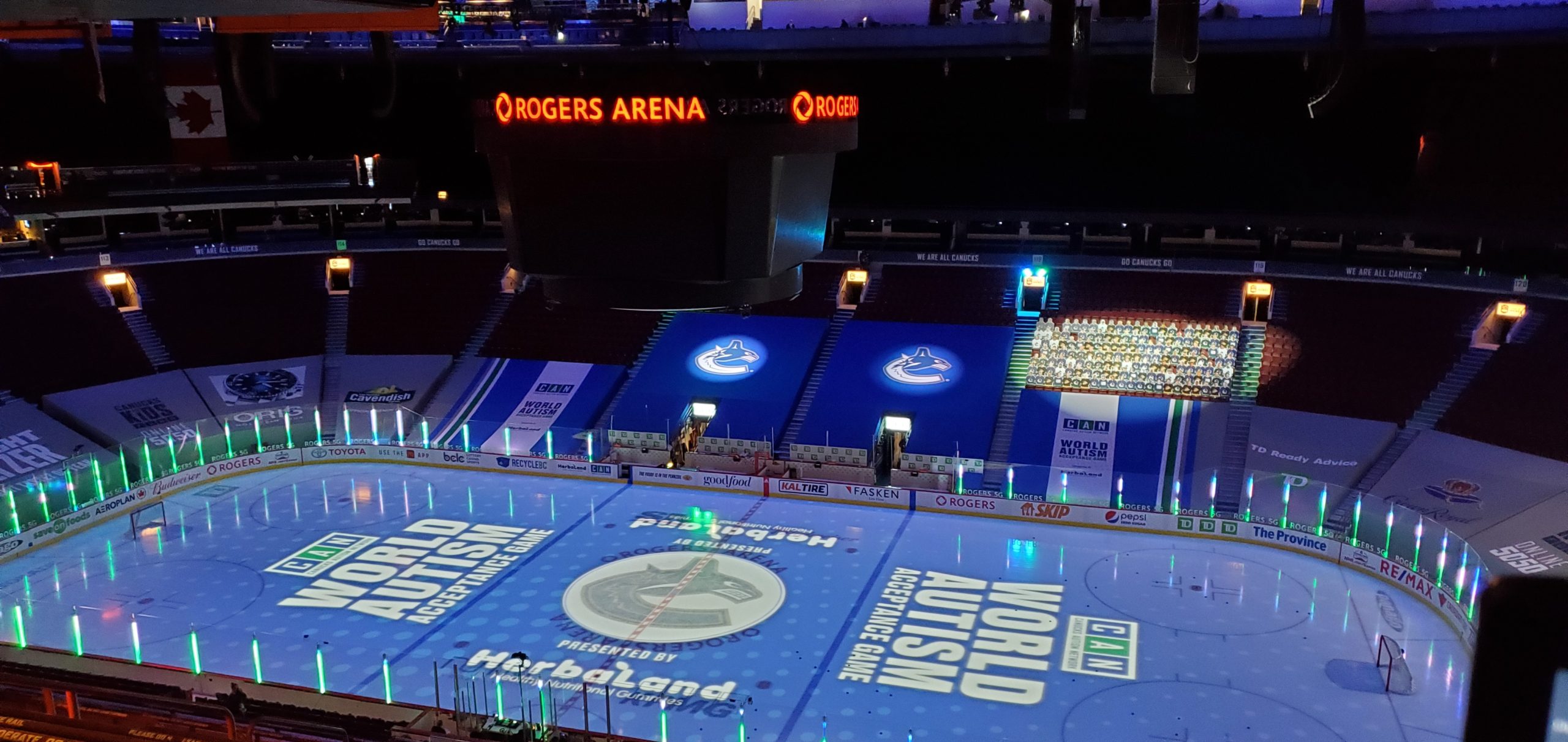 While many are just content to "get out" while attending various sports in their community, others are focused on the upcoming season for either minor and/or pro sports.
The Canucks have their sights set on, first the expansion draft which will celebrate the NHL's 32nd team ahead of its 2021-22 inaugural season.
We are hearing that there will be various celebrities on hand and fans in a park to overlook Seattle's skyline in addition to visits to local landmarks such as Pike Place Market, which is famous for tossing the catch of the day through the air.
NHL chief content officer Steve Mayer mentioned "We're going to use the fish [to reveal a selection],and we're going to be creative."
While this is taking place the Canucks have various issues they are dealing with as well, such as free agency, the draft (both) as well as continuing to get things finalized for the relocation of their farm team in Abbotsford.
With all this going on the Vancouver Canucks media relations department released their 2021.22 pre-season which will include seven (7) games, starting Sunday, September 26th against the Seattle Kraken with the game held in Spokane, WA.
Their 2021 Training Camp along with a pre-season game will be held in Abbotsford, Monday, September. 27th prior to the Abbotsford Canucks' inaugural AHL season.
Ticket information for all pre-season games and details about how fans can attend Training Camp in Abbotsford will be released at a later date.
The Canucks will be the first NHL team to face off against the expansion Seattle Kraken when the two teams meet on Sept. 26 in Spokane, WA, putting Vancouver in a familiar position of welcoming a new club to the league. Four years ago, the Canucks were the first team to play the expansion Vegas Golden Knights during a pre-season game at Rogers Arena.
Vancouver will play seven pre-season games in total, including four as the home team.
Their first home game of the pre-season will be played at the Abbotsford Centre on Monday, Sept. 27 vs the Calgary Flames, marking the Canucks' first visit to Abbotsford since 2019 for a pre-season tilt vs Ottawa.
The game will also mark the third consecutive pre-season that the team has held a home game away from Rogers Arena, in an effort to reach as many Canucks fans as possible throughout the province.
2021 TRAINING CAMP
Training Camp will take place at the Abbotsford Centre in Abbotsford, BC with on ice sessions beginning Thursday, Sept. 23 through Saturday, Sept. 25.
Further information about the Canucks Training Camp schedule and access for fans will be provided soon.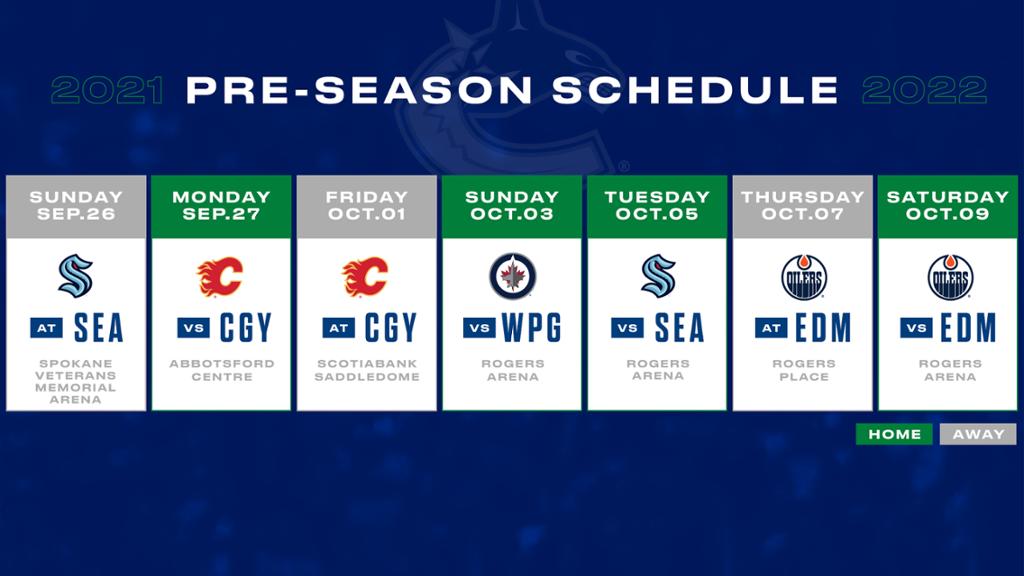 2021.22 CANUCKS PRE-SEASON GAME SCHEDULE
Sunday, Sept. 26 at 6:00 PM | at Seattle | Spokane | Spokane Veterans Memorial Arena
Monday, Sept. 27 at 7:00 PM | vs Calgary | Abbotsford | Abbotsford Centre
Friday, Oct. 1 at 7:00 PM | at Calgary | Calgary | Scotiabank Saddledome
Sunday, Oct. 3 at 4:00 PM | vs Winnipeg | Vancouver | Rogers Arena
Tuesday, Oct. 5 at 7:00 PM | vs Seattle | Vancouver | Rogers Arena
Thursday, Oct. 7 at 7:00 PM | at Edmonton | Edmonton | Rogers Place
Saturday, Oct. 9 at 6:00 PM | vs Edmonton | Vancouver | Rogers Arena
Thanks to the Vancouver Canucks Media Relations Department for the above info

About Steve Erickson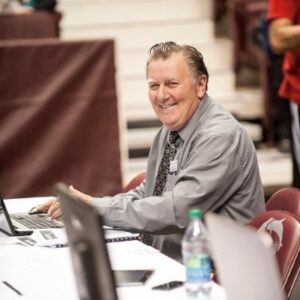 Sportswave Productions is located in Delta, BC.
Sportswave promotes/broadcasts Amateur Sports within the Lower Mainland to promote your sport.
He was also recognized by Ravi Kahlon, BC's MLA Minister for Jobs, Economic Recovery and Innovation in September 11, 2017.
For additional information:
Contact
Phone: (604) 916-4593 cell/text