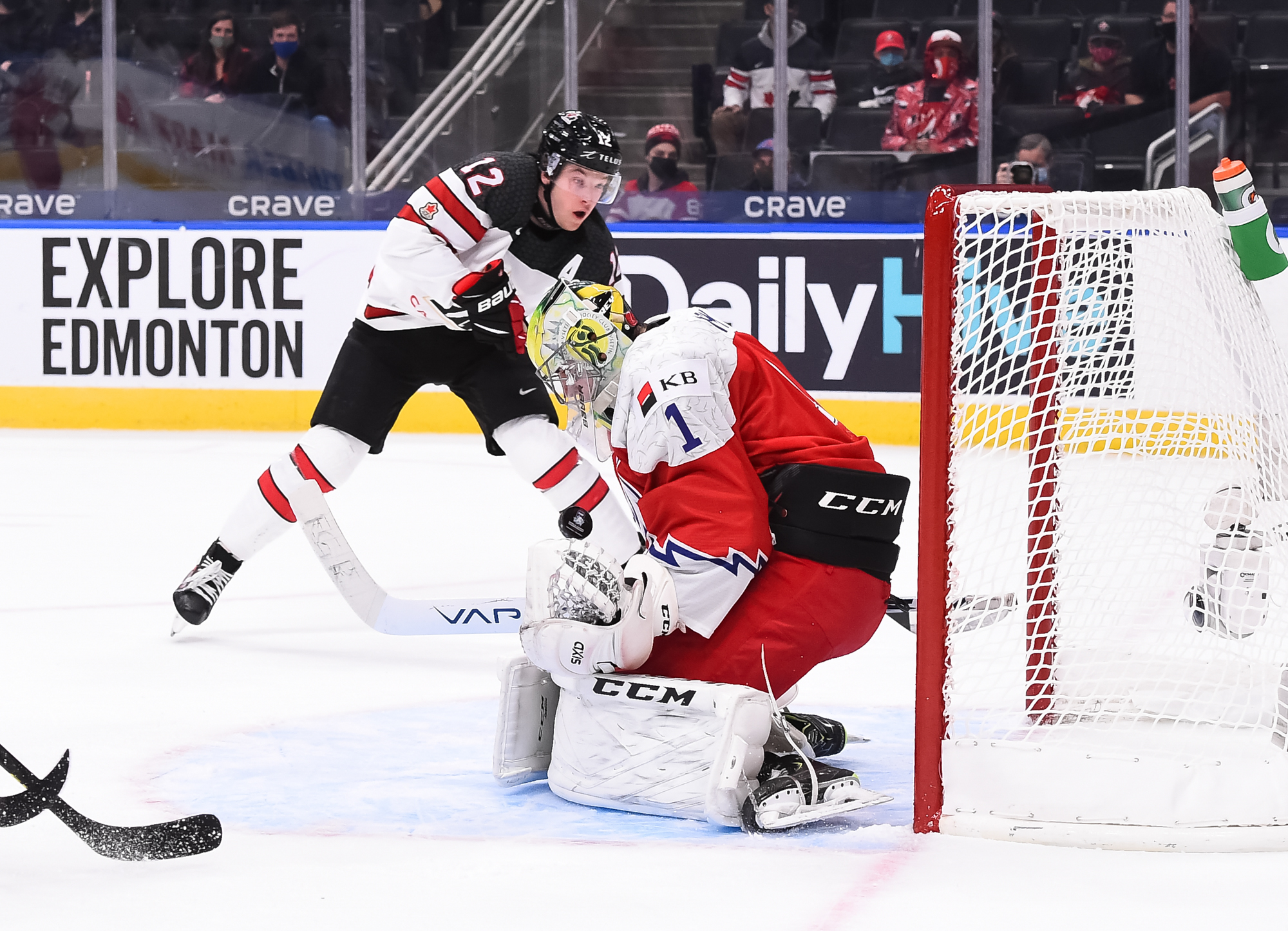 Photo Credit IIHF World Junior's
Given this crazy Pandemic we have been going through the past couple of years which has put a "damper' on the holiday season, it's nice to sit back and watch some exciting IIHF World Junior Hockey.
Equal to the song "Baby It's Cold Outside" by Michael Buble truer words haven't been spoken for a while in the lower mainland so stay in and relax if it's at all possible?
Opening day for the World Juniors saw four games on tap but the one many or most were focused on watching was Canada playing host to Czechia in the Boxing Day opener.
The Canadians managed to rally from a 3-1 first-period deficit going on to double up on Czechia by a 6-3 margin in their Boxing Day opener.
Locally we are focused on watching Vancouver Giants Justin Sourdif as well as Giants Head Coach Michael Dyck focused on nothing less than a Gold Medal to bring back to the City of Delta. 
If the team was focused on utilizing their power, indeed they did but it was appropriately named Owen Power (19) who was the number one overall pick of the Sabres in 2021 as he became the first "D-man" in Canadian World Junior history to record a hat trick.
The line up front saw Jets forward Cole Perfetti who was selected in the first round, 10th overall helped by adding three assists noting that both Power and Perfetti won men's Gold at the 2021 IIHF World Championship in Latvia.
Head Coach Dave Cameron, has his sights set for Team Canada to bounce back from last year's Silver and win Gold for the first time since 2020 in Ostrava, a Czech City.
Cameron mentioned "One of the things we discussed all week prior to the game as a coaching staff was that we didn't know what the hell to expect in the first 10 minutes and we knew it was going to be a bit of an adventure. It was junior hockey at its finest."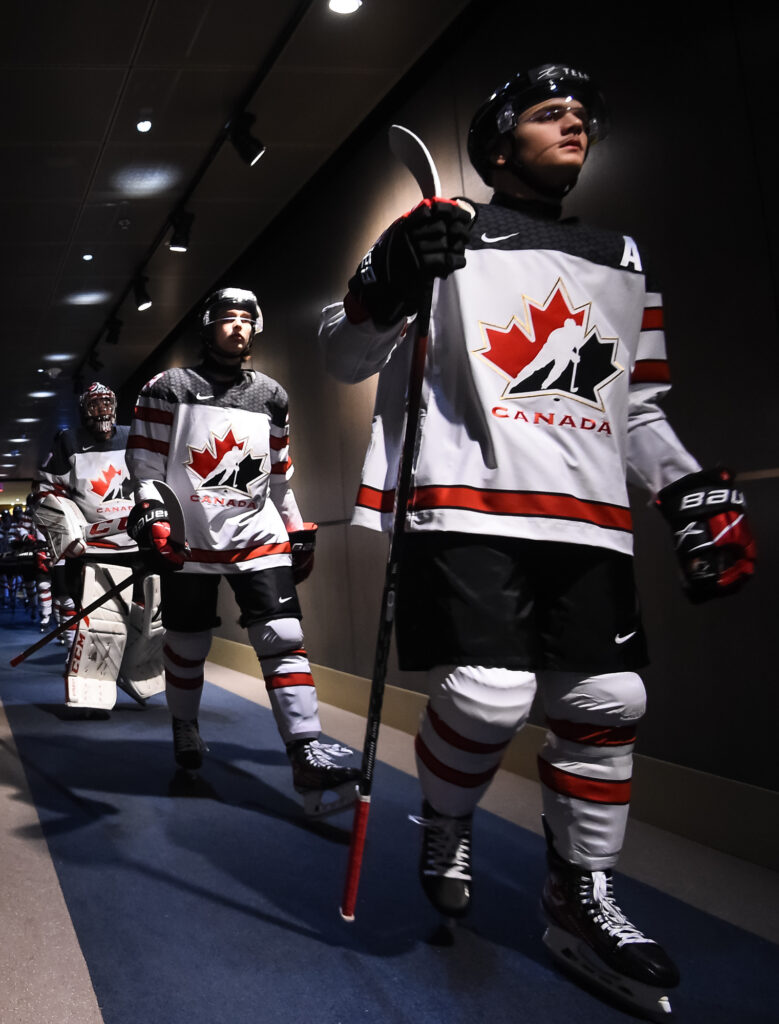 Mason McTavish had a goal and an assist and Donovan Sebrango and Olen Zellweger also scored for Canada.
Michal Gut, Czech forward, managed to get a goal and an assist, while both Pavel Novak and Stanislav Svozil also tallied markers.
The Czech team, now known as Czechia, hasn't won this tournament since grabbing back-to-back Gold medals in 2000 and 2001.
The last Czech medal was in 2005's taking home Bronze, fully knowing that they finished seventh at the last three World Juniors.
Canada dominated in the shot department by outshooting the Czechs with 37-17 while Victoria native and Kamloop Blazer "tender" Dylan Garand won his first World Junior start.
It's interesting to note that Garland was selected by the Rangers in the 2020 Entry Draft and was selected 103rd overall recently signing his entry-level NHL contract with the New York Rangers.
McTavish (18) opened the scoring for Canada who has managed two goals and an assist in nine games for the Anaheim Ducks, put one past Novak in the right faceoff circle.
Scoring is one thing, but video review is another and cheering put the goal on the back-burner midway through the first at 7:42 on a give-and-go, but they had to continue with a 1-1 tie.
They did however take a 2-1 lead on its first PP at 11:32 following a faceoff win in the Canadian end, when Jiricek sent the puck crossice to Novak, who hammered it past a surprised Garand.
Just 51 seconds later, Svozil (18) notched one in a short 51 seconds later with Regina Pats forward Connor Bedard working magic that popped one high to the short side, bringing the crowd to their feet.
Given the fact that Canada fell behind it wasn't in their game play and that was when Cameron called his T/O to recharge the team focussing on nothing less than a win.
The Canadians threw everything at Malek's crease that saw Power shock the Czech goalie, in a kneeling position allowing him to pepper a wrister at 12:46 from the edge of the faceoff circle.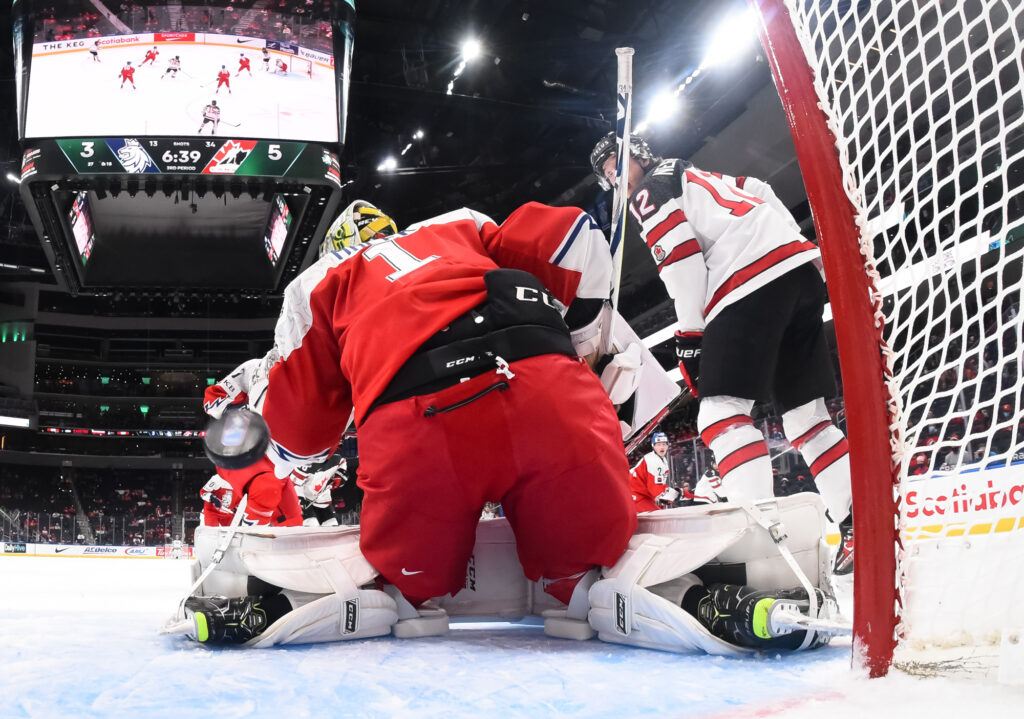 Canada owned the second by outshooting the Czech by a 15-2 romp which seemed to be the way the game was changing for Canada.
It was apparent that discipline wasn't in the game plan for the Czechs as the second saw them manage far too many penalties, which included Michal Hradek's repeated cross-checking of Kent Johnson at the side of the net, with the ref not more than 5 feet away.
Putting his team down by two and giving Canada a 5-on-3 PP, Canada popped in a one-timed putting Canada up 4-3 go-ahead goal at 8:50.
This pretty much summed up the game for the Czech, but they do get a second chance to add points in the standing in Group A playing Germany, while Canada's next opponent is Austrai Tuesday
If you live on the West Coast you can't forget that Connor Bedard, touted as a prospective #1 overall pick in the 2023 NHL Draft.

About Steve Erickson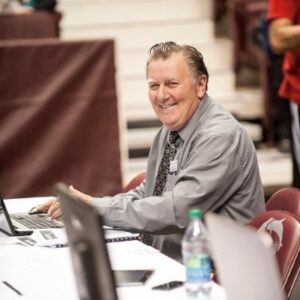 Sportswave Productions is located in Delta, BC.
Sportswave promotes/broadcasts Amateur Sports within the Lower Mainland to promote your sport.
He was also recognized by Ravi Kahlon, BC's MLA Minister for Jobs, Economic Recovery and Innovation in September 11, 2017.
For additional information:
Contact
Phone: (604) 916-4593 cell/text