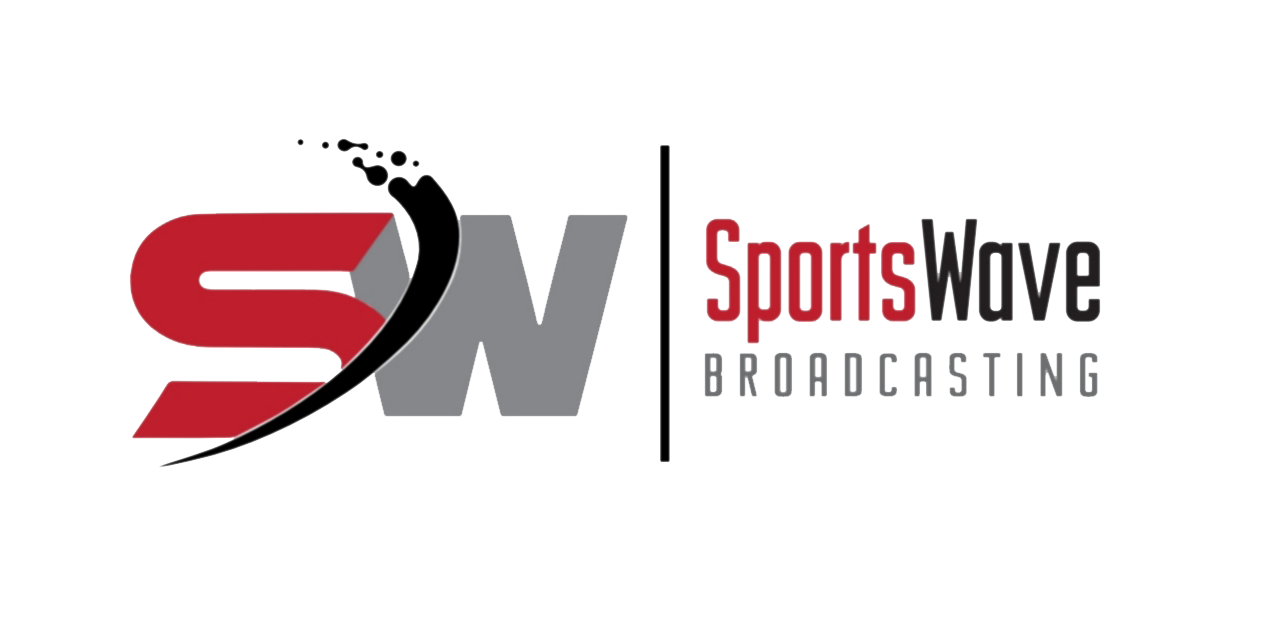 Olympics Calling Iverson and Vanoosten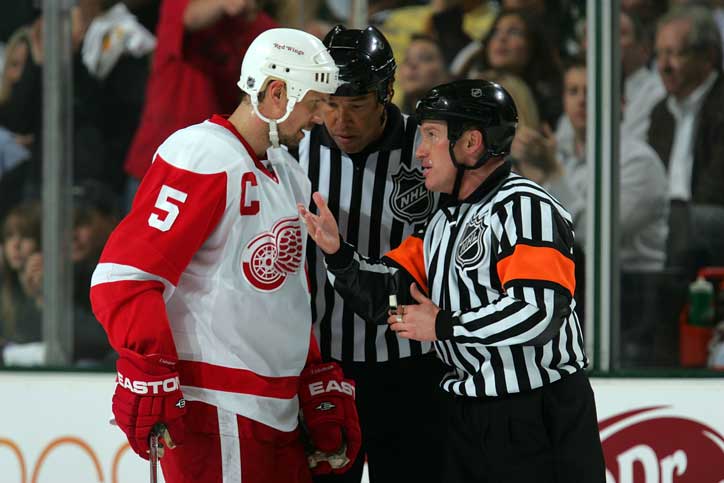 http://hockeymetrics.net/
Officiating takes various twists and turns involving several steps prior to making it to the pro level of the game and given the number that want to make it to the NHL, it takes more than purchasing a sweater.
You will notice in the photo that two officials, Referee Kelly Sutherland and Linesman Jay Sharrers are having a discussion with a pro player and if one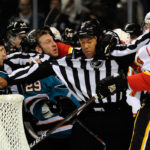 thing that officials need to learn, it's the fact that communications plays a key role to the success of ALL OFFICIALS!!!
City or small town it simply doesn't matter as Kelly is from the city of Richmond BC and Jay comes from small town Hope, BC – 60 plus miles east of Vancouver.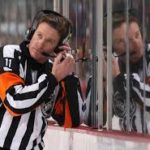 BC has consistently put officials on the world stage with some making it to the NHL level of the game and now we are hearing that two more have been selected to officiate in the upcoming Olympics.
Both Brett Iverson (Richmond) and Nathan Vanoosten (Surrey) have been selected by the IIHF Officiating Committee to skate in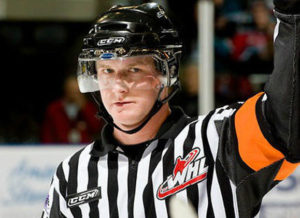 the 2018 Winter Olympic Games in PyeongChang, Korea, February 14-25, 2018.
Iverson has been selected as a referee and Vanoosten as a linesman for the tournament.
Iverson started officiating in 1997 and has gone on to establish himself as one (1) of BC Hockey's and Hockey Canada's most accomplished officials.
He received his Hockey Canada Level VI certification in 2011 and received his first IIHF assignment in 2015 when he officiated at the World U-18 Championship in Switzerland.
He has also officiated multiple Canadian Hockey League (CHL) Top Prospects games, Subway Super Series games and was selected for the Western Hockey League's (WHL) Ed Chynoweth Cup from 2013 – 2015.
Brett represented the WHL at two (2) consecutive Memorial Cups in London, Ontario (2014) and Quebec City, Quebec (2015), where he officiated in the championship game.
He also refereed the 2016 IIHF World Junior Championship and 2017 IIHF World Championship. Iverson was the recipient of the BC Hockey Official of the Year in 2016.
Vanoosten began officiating at age 12 in 1995 with the Burnaby Winter Club and received his Hockey Canada Officiating Program Level VI certification in 2007.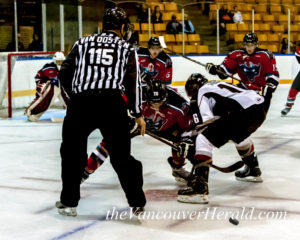 Nathan progressed through the BC Hockey Above Minor Officiating Program while serving as a BC Hockey instructor and linesman in the Pacific Junior Hockey League (PJHL), the BC Hockey League (BCHL) and USports league.
He is also a current WHL linesman and has officiated in the American Hockey League (AHL).
In addition to officiating special event games for the CHL, he has also been selected previously for various Hockey Canada National Championships and IIHF events, including the 2016 IIHF U18 World Championship and 2016 MasterCard Memorial Cup.
Vanoosten also officiated at the 2017 IIHF World Junior Championship and 2017 IIHF World Championship. Following Iverson, he was named the BC Hockey Official of the Year in 2017.
In total, 47 on-ice officials from 13 different countries got the call for the 2018 Winter Olympic Games.
The 12-team men's tournament will be handled by 14 referees and 14 linesmen. The eight (8) team women's tournament will be officiated by 10 referees and nine (9) linespersons.
Thanks to BC Hockey for the info