We continue to help promote amateur sport in the province and again want to share a press release sent over from the Harry Jerome Track Classic sent over by Doug Clement.
As the Olympic Games fast approach and many still question the viability of sending Canada's Athlete's over to a "Hot Spot" Canada's Athlete's are being held as pawns.
Should they or shouldn't they go to the Olympic Games considering that they have trained for this level of sport for some time now.
There is still a concern about Canada's Athletes attending given the state of Covid-19 still prevalent in various parts of the world.
Enjoy the read:
Looking back we remember that Georgia Ellenwood set a new PB and a school record on her way to winning gold in the heptathlon at the 2018 Big Ten Outdoor Championships at Indiana University in Bloomington, Indiana.
Ellenwood, who has come close to breaking the 6,000 point barrier before, smashed it this time with 6,173 points.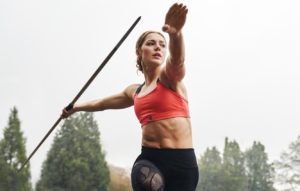 Georgia Ellenwood secured the heptathlon victory at the Stadtwerke Ratingen all-around meeting with a courageous 800-meter run. 
With a personal best of 2: 11.45 minutes, the Canadian prevailed in the final discipline and caught Odile Ahouanwanou (Benin), who was clearly leading up to the 800 meters. 
With 6,314 points and important counters for the world rankings, Georgia Ellenwood is well on her way to an Olympic ticket via the world rankings.
Her score of 6314 points in the seven challenge over 2 days unfolded with 100m hurdles in 13.40 for 1065 points, the high jump 1.76m for 928 points, shot put at 12.29m for 680 points then 24.29 seconds in the 200m for 953 points to conclude day 1 on June 19th. 
She exploded today with 6.20m in the long jump for 912 points followed by javelin at 48.57m for 832 points concluding with a win in the 800m in 2:11.45 and 944 points. 
This amazing effort included 3 personal bests and several great efforts to secure this clutch performance in her attempt to qualify for the Tokyo Olympics
The Langley Mustang athlete is now on a bubble as we approach the closure date of June 29th.
Can she move up the World Athletic ranking system with her win at Ratingen sufficient to secure a spot within the 24 women quota for the heptathlon?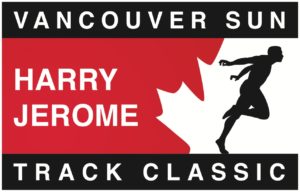 World Athletics announces a new ranking each Wednesday and her current ranking position is the combination of performance points plus winning and the level of competition. 
Let all Canadians wish her luck as we approach the final decision!