Lions Sign Waters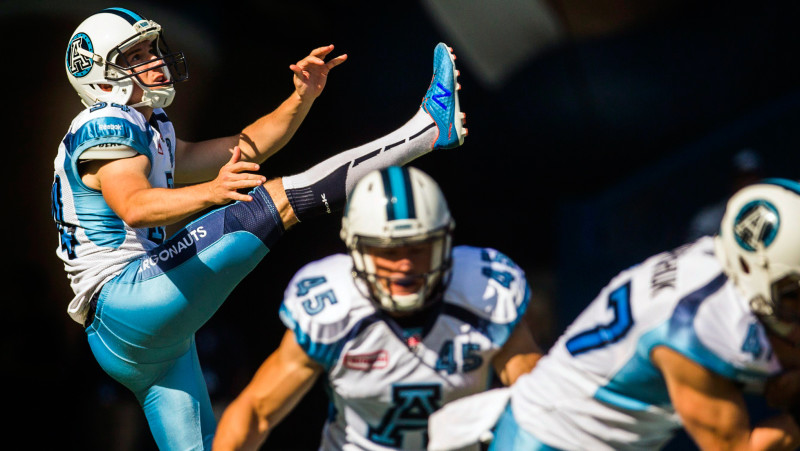 Photo from Canadian Press
It's almost like a welcome home for Waters who signed a one-year contract with the BC Lions, who were in need of help.
Swayze Waters (29), who calls Mississippi home in the off-season spent four years with the Argo's, then went south for the "dollars" in 2016.
Initially he signed with the Eskimos in 2012 and eventually found himself playing for the Argos enjoying a championship run to the 100th Grey Cup.
Last season he signed with the Carolina Panthers, but prior to that in 2014 he earned the CFL's Most Outstanding Special Teams Player after leading the league in kicking punts with 192 as well ass 47 field goals averaging 47.7 yards.
He (Waters) has appeared in 46 games throughout four seasons, managing a 79.5% success rate on field goals where he completed 101 out of 127 attempts.
BC Lions Head Coach and GM Wally Buono told the media "Swayze is an accomplished kicker who can look after all three duties at a very high level."
He continued "This is a major signing for the club as it fills a significant need for us after Richie's departure and allows us to have an extra position player on the roster rather than dressing both a punter and a kicker."
It'll be an interesting season for the BC Lions as training camp isn't that far off.